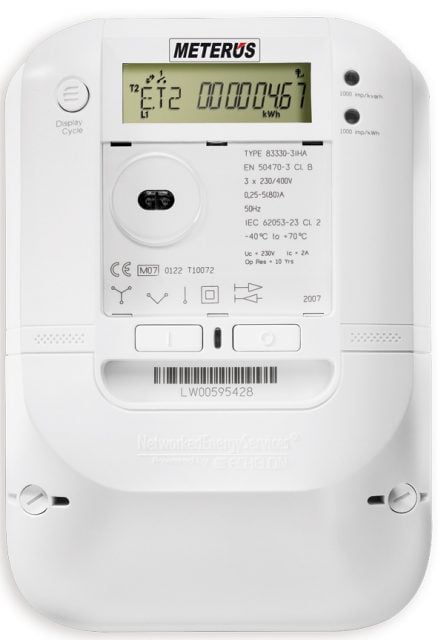 An Echo reader, who wishes to remain anonymous, has told of their difficult – yet finally successful – experience of getting a smart meter uninstalled at their home.
Smart meters collect and transmit wireless data and sends it back to the utility company. They do so by using microwaves or radio-frequency radiation, just like your mobile phone or wireless router at home.
A smart meter produces microwave non-ionising radiation that penetrates the walls of your home 24/7, 365 days a year.
The reader says they are unsafe, although utility companies argue that the radiation being emitted is non-ionising and is therefore safe.
The reader said, 'Late last year, AGL and Origin Energy installed smart meters on homes across Byron Shire without direct permission from the homeowners.'
'These two companies chose an "opt out" system, whereby they left a note stating their intention to install a smart meter and if no-one responded, this would be considered consent.
Caught by surprise
'This has caught quite a few Byron Shire residents by surprise.
'I was away overseas and had not returned in time to "opt out". Another resident had tenants in her house who had disregarded the note from Origin Energy (not even knowing what a 'smart' meter was) and did not notify the owner.
'It was a hard-fought long battle to have the smart meter replaced with a non-remotely read (not-EMF) digital meter. 
'This process took five months of hard work involving writing numerous letters, months of phone calls and a case with the NSW Energy Ombudsman. 
'At every step, I was told by Origin Energy that it was not possible to reverse a meter once it has been installed.
'This is not true.
'Last week, I had the case resolved and have finally been granted permission to have my smart meter removed (at a cost of $250 for the new meter).'
The reader said the Australian Energy Market Operator (AEMO) and the office of Fair Trading NSW advised the Energy & Water Ombudsman NSW that:
• There is currently no AEMO policy or regulation in NSW that prevents a smart meter reversion or installing another meter
• There is a prevention [order] with reversing smart meters in Victoria, but this not the case for NSW for the time being.
• Part A, section 2.6 of the AEMO Metrology Procedure is a procedure applied preventing a reversion of an interval meter back to a basic meter.
This procedure does not apply to smart meters being reversed to a digital meter
n Those wanting to remove smart meters will need to contact a level-two electrician (Accredited Service Provider) to do the meter reversion.