Country Club Comedy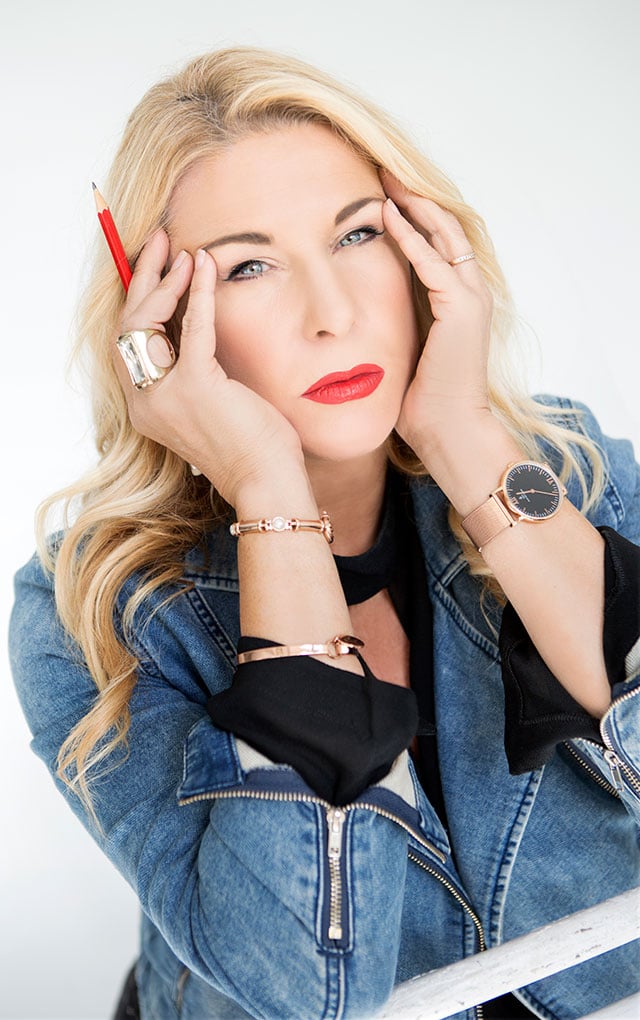 Ocean Shores Country Club is bringing the laughs to the top end of the Shire with a monthly free comedy room – running the first Tuesday of the month and featuring internationally and nationally renowned comedy acts and Byron's Own and Favourite Comedy MC, Mandy Nolan. The first show is Tuesday 1 August and features internationally renowned Lindsay Webb. More than just a standup comedian, he is almost like a mind reader – improvising off crowd responses incorporating totally original and never-before-heard material.
He is joined by support act Anne Howe. 7pm and it's Free. Courtesy Bus available – call the club on 6680 1008 to arrange a pickup from Ocean Shores, Billinudgel, Brunswick Heads & South Golden Beach.
---
Teens to Queens
A true rite of passage is a life event that is acknowledged and celebrated by family, friends and the community. It signifies the beginning of a new stage of life, a time of immense and significant transformation.
'If life is a great tapestry, then rites of passage are the fibre, our community is the pattern and our stories are the colours,' says Miranda Chance, founder of Teens and Queens program.
'The aim of the program is to create a safe, respectful and beautiful space for mothers and daughters to re-connect and give their relationship the tools to successfully travel through an often turbulent phase in their lives,' continues Miranda.
The three-day guided program will deepen the bond between mother and daughter, giving them a solid base to enable them to have ongoing honest and open dialogue about some of the trickier issues in life.
Mothers and daughters will be supported by an experienced team of women who have been trained by the internationally renowned expert in adolescent development & Rites of Passage, Dr Arne Rubinstein, who is the founder of Global Rites of Passage Leadership Training.
The Teens to Queens 3-day glamp-out program is designed to develop an ongoing, ever-evolving strong foundation for mothers and daughters to enable them to have a positive and solid relationship.
In collaboration with Future Dreamers, Miranda Chance, an ambassador for Rites of Passage, will host Dr Arne Rubinstein at Future Dreamers Girls Club – Byron Bay to celebrate the Teens to Queens program on Monday 21 Aug from 6.30pm till 8pm to discuss and share the benefits of Rites of Passage in our community.
For further  information and bookings please text 0421 180 242.
---
Teahouse Gallery
Catch the first exhibition at the Old Teahouse at the Channon on Thursday 27 July when it opens with works by Martha Beasly and international artists Petrena Shaw, Brigitte Havan and Kathy Devine who have collectively have held exhibitions in Paris, Singapore and Buenos Aires. 6pm. All Welcome.
Murder in the Moller
Friends of Libraries Byron Shire in conjunction with The Byron Writers Festival present Michael Robotham in conversation with Mick O'Regan at the Moller Pavilion in Bangalow.
Michael Robotham is a crime writer of many books, his 2014 Life or Death being awarded the CWA Gold Dagger Award; a regular guest at the Byron Bay Writers Festival.
We are delighted to welcome Michael to Bangalow to discuss his recently released The Secrets She Keeps with Mick O'Regan. Thursday 3 August at 2.30pm.
Tickets $15 include an afternoon tea by the Bangalow CWA. Tickets at.byronbayfol.com or call the Bangalow Newsagency on 6687 1396.
---
Be Yourself
In Garry Stewart's Be Your Self Redux the Australian Dance Theatre dancers are transformed into erupting, powerful entities. Fusing Stewart's audacious choreography with spoken word, Be Your Self Redux is a visually exciting dance work leaving audiences questioning the underpinnings of who they are. Performed with a physicality that must be seen to be believed, Be Your Self  Redux transforms the ADT dancers into erupting powerful and emotional entities that question the very essence of our being… what makes you you?
In this extraordinary creation, Stewart examines how the body is central to our identity and that our notion of the 'self' is indeed located in our bodies. Our emotions, moods and psychological states are just as much a component of our physical reality as any other bodily function including our heartbeat or respiration.The movements of the dancers are accompanied by an actor onstage who delivers an astounding series of monologues that bring a sense of wonder at the marvels of the human body. Stewart worked on this text with Professor Ian Gibbons – former professor of physiology at Flinders University – as well as ADT physiotherapist Michael Heynen.
In creating the piece, Stewart and the dancers spent a day with Professor Gibbons examining the preserved cadavers at Flinders Medical Centre in Adelaide. They also underwent a period of Buddhist meditation on the nature of the self. 
Training daily across a number of physical disciplines including breakdance, yoga and tumbling, the ADT dancers show an unrivalled breadth of skill as virtuosic performers who push the boundaries of what we commonly associate with contemporary dance.
Presented by NORPA at Lismore City Hall on 18 & 19 August with a Masterclass for dancers who want to work with the ADT on 17 August over 2pm–4.30pm (30 places only). For bookings: 1300 066 772 (9am–4pm weekdays) or norpa.org.au.
---
Landscape with Monsters
From Brisbane comes a bold new vision of contemporary circus. CIRCA is a blending of bodies, light, sound and skills. A place where acrobatics and movement meld into a seamless whole. A celebration of the expressive possibilities of the human body at its extremes.
Since 2006 Circa has toured to 34 countries across six continents. Circa's work has been rapturously received by audiences, presenters and critics around the world.
Landscape with Monsters is their new show, a breathtakingly original circus-theatre creation from internationally acclaimed company Circa. Yaron Lifschitz and the fearless Circa ensemble have forged a new type of circus. There are no traditional circus acts, no trapezes and not a red nose in sight. Instead, from a world of simple wooden boxes, a hard floor and tall metal structures, the meeting between ourselves and our environment is thrillingly brought to life. Landscape with Monsters tells the story of post-industrial cities now in decay. Metal and wooden objects intersect with fast-paced acrobatics.
This intensely physical new show is at once humorous and brutal, savage and beautiful.
Set to a soundtrack that mixes popular song and electronic music, Landscape with Monsters is bursting with the thrills that are the hallmarks of Circa performances. Emotions and bodies intertwine until we discover the monsters in the landscape just might be ourselves.
C!RCA – Landscape with Monsters presented by C!RCA & Byron Theatre. Tuesday 7–8.30pm. Full ticket $35 at Byron Theatre. Member $32 (Promo Code required). Concession $30, Age 12+.
---
A Devilish Tale
Four years ago Matt Ottley, a well-respected Australian author/illustrator/composer, joined the Uki Refugee Project and has since been organising innovative musical concerts to help raise funds for the cause. These concerts aim to bring people from all walks of life together to celebrate and enjoy the human experience. Matt's latest production A Devilish Tale will take audiences on a fascinating journey through the history of western harmony. 
Saturday at the Regent Cinema in Murwillumbah 6–9pm. Tickets are $25. Light meal included. Purchase tickets at the cinema or online at trybooking.com/289177.