Aslan Shand
A defamation case brought by Bluesfest director Peter Noble against a koala ecologist has delayed an Echo request for an update on the vulnerable koala population at the Tyagarah site.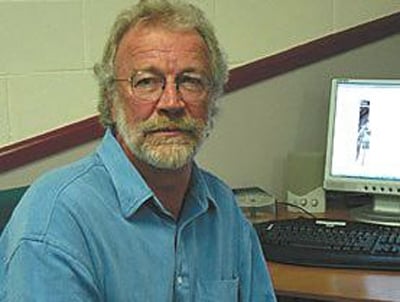 The Echo understands that the case relates to comments made by Biolink consultant Steve Phillips in the media over impacts that the Bluesfest site had on the local koala population in 2016.
Neither the Byron Shire Council nor the Bluesfest director are willing to provide the koala monitoring reports for 2014, 2015 or 2016.
Byron Shire Council staff say that the koala monitoring reports requested by The Echo will only be considered via a freedom of information request, known as a Government Privacy Information Access Act (GIPA).
In response to a request for the reports, festival director Peter Noble says that the Bluesfest would 'not be in a position to supply you anything until the (defamation) matter is settled.'
The Echo asked Council staff for a clarification of 'how the vulnerable koala population is doing since 2014' and were told that, 'Koala monitoring has occurred by Council staff via the Koala Connections project.'
Staff said, 'A monitoring report prepared for this project (February 2017) includes records and commentary on koalas for the period 2011–2016.
'The ecological planner and Koala Connections ARC project officer on staff were involved in this report.
'The documents associated with this project are subject to the access requirements above (GIPA).'
Sean Fitzgibbon, wildlife researcher from the Koala Ecology Group that is part of the University of QLD, runs the koala monitoring program at the Bluesfest site on behalf of the festival. He said they are in their seventh year of monitoring the site.
Robust koala population
'We have seen quite a lot of change during that time and I am very pleased to say that we now have a far healthier and more robust koala population than was present just a few years ago. It has taken considerable work but we now have a koala population that is increasing and which faces far lower levels of risk.
'The two biggest threats to koalas at the site are firstly disease, and secondly wild dogs. Addressing these two threats has been the focus of our management actions.'
Mysterious deaths
Koala monitoring reports from 2010–13 identified a high mortality rate and level of disease in the population.
In 2012 and 2013 there were a number of mysterious deaths of koalas; however, 'a wild dog control program was enacted (in 2013)… Since starting the dog control program we have not had any mysterious deaths,' said Mr Fitzgibbon.
'At the start of the research, more than half of the koalas were infected with chlamydia, which can cause blindness, infertility and incontinence. Infections often lead to death (but not before the bacteria are sexually transmitted to other koalas).
'Since 2013 we have endeavoured to treat all sick koalas found at the site.'
Mr Fitzgibbon continued, 'In 2016 and 2017, we recorded reproduction and population growth, and importantly, the production of young that are themselves free of chlamydial infection.'