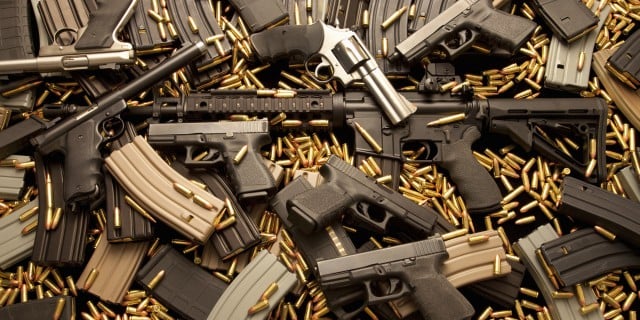 Australia wants to become a Top 10 weaponry exporter under a plan due to be announced by Prime Minister Malcolm Turnbull.
The centrepiece is a $3.8 billion Defence Export Facility to help companies find overseas markets with the backing of a new Defence Export Office within the department.
Australia currently is ranked 20th in defence industry exports and its market is valued at more than $2 billion.
The coalition wants to boost that further and push Australia into the top 10 rankings.
Defence Industry Minister Christopher Pyne says Australia already exports a substantial amount – such as the Bushmaster armoured vehicles, parts for the new Joint Strike Fighter planes and life rafts for ships – but there is potential to create thousands more jobs if this is boosted.
Australia had a high reputation for quality and capability, but needed to turn that into sales of products and services.
"There's a veritable welter of products, but we haven't really taken it to the next level, which is to seriously compete in the world for (a part of) what is a $1.5 trillion part of the world economy," Mr Pyne told ABC radio on Monday.
"I think we have every chance of success."
As well as expanding the Export Finance Investment Corporation's remit with the new $3.8 billion loan facility, the government will spend $80 million over four years on a grants program to support small and medium businesses who want to export, another program to help local companies build export capacity, and a focus on trade shows and long-term campaigns.
Priority markets for Australian arms include the US, Canada, the UK, New Zealand, the Middle East and the Indo-Pacific.
Trade Minister Steve Ciobo says Australia will also look at opportunities in Japan.
"What we are looking for are countries where we have got a strong human rights track record and, of course, have safeguards in place," he told the Nine Network.