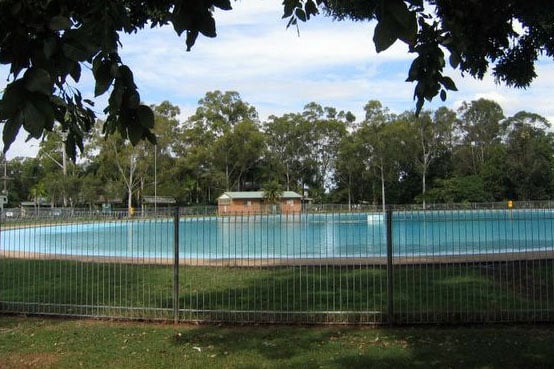 The Lismore City Council will tomorrow consider yet another push to re-open the Lismore Lake Pool, which has been targeted for demolition at a cost of $450,000.
Indeed, if the council votes to re-open the pool that $450,000 could be used as part of the $2,751,000 that a consultancy firm indicated last year it would cost to restore the pool.
Cr Greg Bennett has lodged a notice of motion for tomorrow's meeting that calls for the restoration to be completed 'in the most cost effective manner possible and to the minimum standard required'.
'Items which are not absolutely necessary like the chemical storage shed shall be excluded.'
He also wants the council to investigate outsourcing ongoing maintenance of the pool as a cost saving measure and to seek grants to fund all or part of the restoration.
To pay its portion of the restoration, Cr Bennett said the council could use surpluses, asset sales or in-kind contributions, but not new borrowings.
Lifeguards should only be considered if council's insurer is unwilling to underwrite the activity or standards require them,' he said.
Staff have pointed out that if the council backs Cr Bennett's motion then sources of funding would have to be identified.
The most likely source would be the Federal Government's Building Better Regions fund, which would require a 50 per cent contribution from the council.
Finance manager Rino Santin has also pointed out the money earmarked to demolish the pool, $450,000, could be used in the restoration.
The council meets tomorrow evening from 6pm at the chambers in Goonellabah, although the meeting can be viewed online.