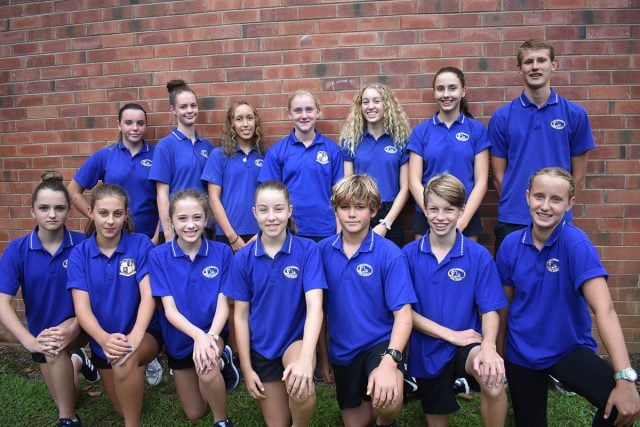 On February 21st the Tweed River Aquatic Centre in Murwillumbah saw an invasion of very talented High School swimmers.
They had come from more than a dozen schools scattered across the large region from Ballina to the Queensland border.
After the water had been turned into white wash time and time again by the competitors, a number of Mullumbimby high school students had emerged with a first or second in at least one of their races.
The following students have now qualified to represent the Far North Coast at the upcoming North Coast carnival: Thomas Cheek, Zara Morris, Luke Caldwell-Werne, Natasha Fraser, Amber Borthwick, Seamus Greame-Cook, Mollie Cheek, Charlotte Archibald, Raife McKenzie, Bronte Barnes, Ruby Parker-Herriot, Lucy Colli, Kiara Robinson, May Morgan, Pia Brittain, Alisa Tomasella, Madison Caldwell-Werne, and Ashton Morris.
Amber Borthwick and Ruby Parker-Herriot finished second in their age groups; Thomas Cheek and Zara Morris were age champions for the 13 years boys and 12 years girls.
Zara was also the top-scoring swimmer for the entire carnival.
Huge congratulations from all the staff at Mullumbimby High School to our talented team of swimmers, and all the best for the upcoming North Coast Swimming Carnival.