---
Sarah Blasko
Sarah Blasko celebrates the release of her sixth studio album Depth Of Field, sharing the compelling video for album track Never Let Me Go, a wildly unhinged black-and-white narrative directed by collaborator Luke McLean Stephenson.
Depth of Field represents another extraordinary chapter in the career of an artist whose six-album run of genre defining art-pop is unparalleled. The album is the follow-up to Blasko's ARIA Award-winning, AMP-shortlisted Eternal Return. The early reviews of Depth of Field are glowing with The Guardian awarding five stars, 'sublime vulnerability with a dark undercurrent'.
Hotel Great Northern | Friday 11 May | 9pm |$51.55 |
---
Tony Backhouse & the Backroaders
St Martin's Mullumbimby & Byron Theatre | Friday 11 May 4pm & 7.30pm |Saturday 12 May, 7.30pm |$20
Tim Finn says he is quite simply the finest vocal arranger he knows and Sam Neill reckons he's a national treasure.
Choir director, arranger, and composer Tony Backhouse is known and loved in the Byron area after decades of Summersong Music Camp and workshops in Mullumbimby. He is a legend in the gospel a cappella tradition, having founded and sung in groups such as the Cafe to the Gate of Salvation, the Honeybees and the Heavenly Light Quartet. Now Tony Backhouse is bringing his 55-piece choir The Backroaders to Mullumbimby and Byron. The Backroaders comprises choristers who come together specifically for this tour. Most have sung with Tony over many years, whether on his tours of the African-American churches of America, or residencies in Fiji and Siena, or journeys into the Australian desert. These performances bring the music home.
The Backroaders' superb repertoire is sung with deep love and arranged with great skill. It will give followers of Tony Backhouse a chance to hear him sing in concert, outside of a workshop environment. www.byroncentre.com.au/whats-on
---
Bello Youth Mentorship!
Applications are now open for the 2018 Bello Winter Music Youth Mentorship Program where aspiring musicians under 19 years of age get the chance to be mentored by established artists on the festival bill.
The selected young artists from each category (Band, Singer Songwriter, Vocal, Under 15 Years) get a rehearsal session with their mentor, a 20-minute performance at the festival with their mentor backstage, the opportunity to watch their mentor perform from backstage, and a weekend pass to the festival.
This year's mentors are Tony Rowley of Titan Sky for the Band category, Ash Bell mentoring Singer/songwriter, Sal Kimber mentoring the Vocal category, and Xani Kolac of the Twoks mentoring the Under-15 section.
'I am so stoked about this initiative,' said Ash Bell, who is mentoring the Singer/songwriter category. 'Apart from giving young and talented folks the opportunity to perform at one of the country's best festivals, it's the inclusion to the culture that has the greatest value in my opinion. Some of the top singer/songwriters from all over the place are here. The community is solid and supportive and nurturing and welcoming, and Bello is the perfect melting pot for the newbies to get a taste of it all, meet some heroes and be part of something wonderful.'
Applications are now open for the 2018 Bello Winter Music Youth Mentorship Program.
APPLY at www.bellowintermusic.com
---
Paul Grabowsky & Lior
Lismore City Hall |Thursday 31 May | 7.30pm | $25–38 
The Northern Rivers Conservatorium presents Paul Grabowsky and Lior in Concert at the Lismore City Hall on Thursday 31 May. This must-see performance is a collaboration of two of Australia's most respected artists, who will be reinventing some of Lior's most cherished songs as well as bringing their own individual voices to this special show. Lior is one of Australia's most successful singer/songwriters, renowned for his beautiful voice and songs that radiate truth and sincerity. He burst on to the Australian music scene in 2005 with his stunning debut album Autumn Flow, which became one of the most successful independent releases in Australian history. Paul Grabowsky is an acclaimed composer, pianist and polymath who has received numerous awards in his illustrious 40-year career including ARIAs and an Order of Australia. He has been a director of some of Australia's most prominent arts festivals, the composer of nearly thirty feature-film scores, an executive at the ABC, the founder and leader of the Australian Art Orchestra, and currently heads the Academy of Performing Arts at Monash University.
Tickets for this must-see concert are on sale NOW. 
Bookings 1300 066 772 or online www.lismorecityhall.com.au
---
Munga Madness at the Billi
Munga Madness | Billinudgel Hotel | Saturday 26 May |2pm | $10
It's always special when some of the Shire's best musos come together to help a mate, so word up and get up to the Billinudgel Hotel on Saturday 26 May from 2pm for a blues rock celebration on a mission.
Featuring talent including Geoff Wright, Andy Thompson, Peter Claydon, Mick Lonsdale, Belle Hendrik, Adam Brown, and a host of others. Auctions, raffles and who knows what else? Munga Madness – all ages, $10 entry or gold coin donation, U/16 free. Get there any way you can.
---
Dr Feelgood
Twin Towns | Thursday 17 May | 8.30pm | $45
Formed on Canvey Island in Essex in the early 1970s, Dr Feelgood remains one of the most popular and exciting live rhythm and blues acts in the world. The raw and uncompromising style of their performance resulted in the album Stupidity that immediately went to the number-one position in the UK charts. Dr Feelgood has also enjoyed global success with a string of hit singles including Roxette, Back in the Night, Milk and Alcohol, Down at the Doctors, She Does it Right, Going Back Home and See You Later Alligator – which gave the group their first gold record. The current lineup features the rhythm section Kevin Morris on drums and Phil Mitchell on bass (both 33 years), Steve Walwyn on guitar (26 years), and Robert Kane (formerly of the Animals), the most recent addition – joining in 1999.
---
Song Lounge
Bangalow RSL Hall | Saturday 12 May | 6.30pm | $20/25
This Saturday The Song Lounge will transform the historic Bangalow RSL Hall into the home of community, connection, and exceptional live music. Expect magic to happen when Nicole Brophy, Tim Stokes, and Christina Giorgio and The Wishing Well deliver a night of rootsy tunes, down-to-earth storytelling and damn fine music. Weaving between the bluesy depths to the folky highs and everywhere in between, get ready for a night jammed to the rafters with original music, delicious food, brilliant company and a generous dose of sparkle.
The Song Lounge is total night out so get there early for dinner. Kristina's Tasty Kitchens will have $10 Moroccan bowls, sweet treats and spicy chai to warm up these cooler autumn evenings. Bring a cushion and blankie and get comfy!
The Song Lounge: Nicole Brophy, Tim Stokes and Christina Giorgio and The Wishing Well. Small humans under five are by gold coin donation. www.ticketbase.com/events/the-song-lounge-bangalow
---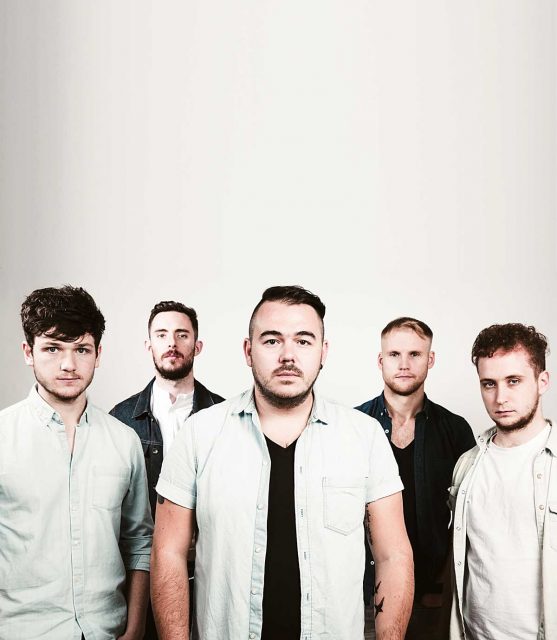 The Paul McKenna Band
Club Mullum, Mullumbimby Ex-Services | Sunday 27 May | 8pm | $15/20/25
Glasgow's The Paul McKenna Band have built a solid international reputation for their outstanding live performances and carefully crafted studio albums. Their sound has carried The Paul McKenna Band to every major Canadian folk festival from Vancouver to Nova Scotia in 2017. Also alumni at some of the world's finest festivals (Woodford Folk Festival, Tonder Folk Festival, Cambridge Folk Fest), they have toured Germany, England, Belgium, Australia, USA, Austria, Switzerland, Italy and Denmark extensively for more than a decade. Named Scots Singer of the Year in 2012 at The Scots Trad Music Awards, Paul's accolades continue to elevate him, the band and their four albums.
---
Greg Lyon and the Hip Operation
Byron Golf Course | 2pm | Sunday 13 May | 
Spoil your mum this Mothers Day with brekkie or lunch on the deck at the Byron Golf Club overlooking the beautiful course, with Greg Lyon and the Hip Operation performing on the deck from 2pm. To reserve a table call 6685 6470.
---
Mullum Unearthed
Young musicians and bands in the region (between 12 and 18 years) are invited to enter Mullum's newest music comp: Mullum Unearthed. Organised by a small group of students at Mullum High, this battle of the bands is seeking entries from across the Byron Shire.
Audition 'tapes' should be dropped in to Mullumbimby High School, or email a link to [email protected] by Friday 18 May. First prize is $1,000 work of goods from Byron Music, with prizes including recording opportunities and a surfboard! Money raised will be donated to the Chrysalis program.
---
Out of Range
Channon Markets | 10am–2pm | Sunday 13 May | FREE
Out of Range play the Channon Markets this Mothers Day so get yourself out to those hills for a fine market and some quirky, upbeat, musical shennanigans from our local troubadours. With one half of the band hailing from Mullum and the other half from Nimbin it's the perfect meeting place to make music. outofrangeband.com
---
Mish Songsmith
Club Mullum – Mullumbimby Ex-Services | Saturday 19 May | 7pm | $20/25
The Gollan Hotel Lismore | Saturday 26 May | 7pm | $20/25
Following the death of her beloved father, 42-year-old Mish was moved to leap into the studio and record as many songs as she could. The only time is now, why wait? 'Ya gotta live ya life,' her father would always say. Along with the grief of such a great loss, Mish welcomed a feeling of fearlessness, with a number of major life changes occurring simultaneously. Mish found herself homeless, moving around in her van, to then unexpectedly falling in love with an acquaintance whom she'd known for years. This was quickly followed by building a new home together, while also heading into the studio to record 21 of her songs for her fifth album, Be Yourself. Mish sings all the vocals and plays piano, guitar and trumpet on the album. Mish was grateful to have one of Australia's finest guitar players, Julz Parker from the Hussy Hicks, play on her album that sparkles with love, life and inspiration. Mish's music is very much her own with a unique mixture of genres. Combine Missy Higgins's pop folky-ness, Nina Simone's jazzy-ness, KD Lang's classy style, and Ricki Lee Jones's versatility and you're getting close. Mish's heart-warming music bursts with soulful, moving lyrics, having blossomed from a young poet into a captivating and uplifting songwriter. Mish has won a handful of awards including two Dolphin Awards and an ABC North Coast Songwriters Award, and has played hundreds of venues and festivals over the past 15 years. On that list is Woodford Folk Festival, Palm Creek Folk Festival, GIRLFEST 2009, Gold Coast Gay Day 2010, Nimbin Mardigrass, Lismore Lantern Festival 2017 and Lismore Women's Festival, 2018. Be Yourself is being released with two fabulous, community-spirited shows.
The first launch is on Saturday 19 May at Club Mullum, supported by Parissa Bouas. The second launch is on Saturday 26 May at The Gollan Hotel, Lismore, supported by Essie Thomas. Peter Lehner's Northern Rivers Folk Choir opens the shows at 7pm. Doors open at 6.30pm and kids are free.
Tickets are $25 at the door, or available online www.mishsongsmith.com for only $20. (All tickets include a free CD!) Mish Songsmith Be Yourself