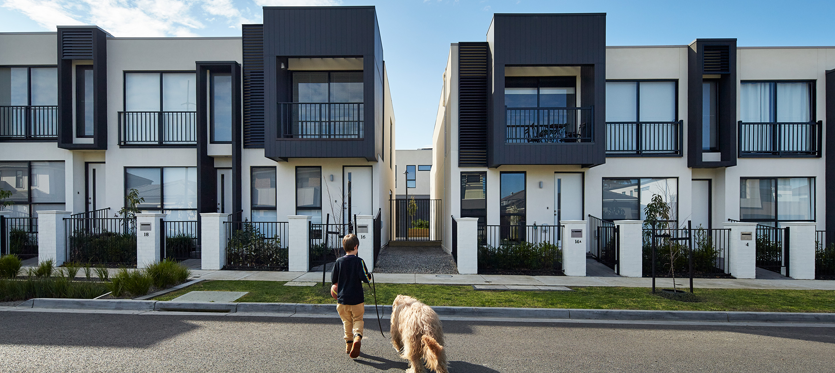 Three North Coast shires have avoided being required to implement a new state-based housing code that would require them to 'fast-track' two-storey apartment and townhouse proposals in urban residential areas within 20 days.
Tweed, Byron and Ballina shires have been given a 12-month period of grace until July 1 next year.
For all other local government areas, including Lismore, the Low Rise Medium Density Housing (MDH) Code commenced on July 6 this year.
Under the new code, low rise medium density housing becomes a complying development where if it is already permitted under a council's local environmental plan (LEP).
The delay in implementation will give councils time to re-examine their LEPs and make changes if necessary.
For example, dual occupancy, manor house and multi-dwelling developments are currently permissible in the R2 Low Density Residential Zone in the Tweed Shire.
Tweed Mayor Katie Milne said this would have been 'a significant departure from the current levels of consultation and assessment for these more intense developments'.
No chance for comment
'I think anyone would be shocked to find a multi-dwelling apartment going up next to them without having a chance to comment or raise concerns about impacts on their amenity,' Cr Milne said.
'The deferral provides councils with 12 months to consider the application of the code in their residential areas and, if necessary, to pursue amendments to their LEPs to regulate or prohibit medium density housing in locations where they do not want to the Code to operate,' she added.
The deferral of the MDH Code and the resulting effect that all medium density development in Tweed, Ballina and Byron shires still requires development consent from Council until such time as the MDH Code becomes operational in those local government areas.
For further information go to https://www.planning.nsw.gov.au/Policy-and-Legislation/Housing/Medium-Density-Housing