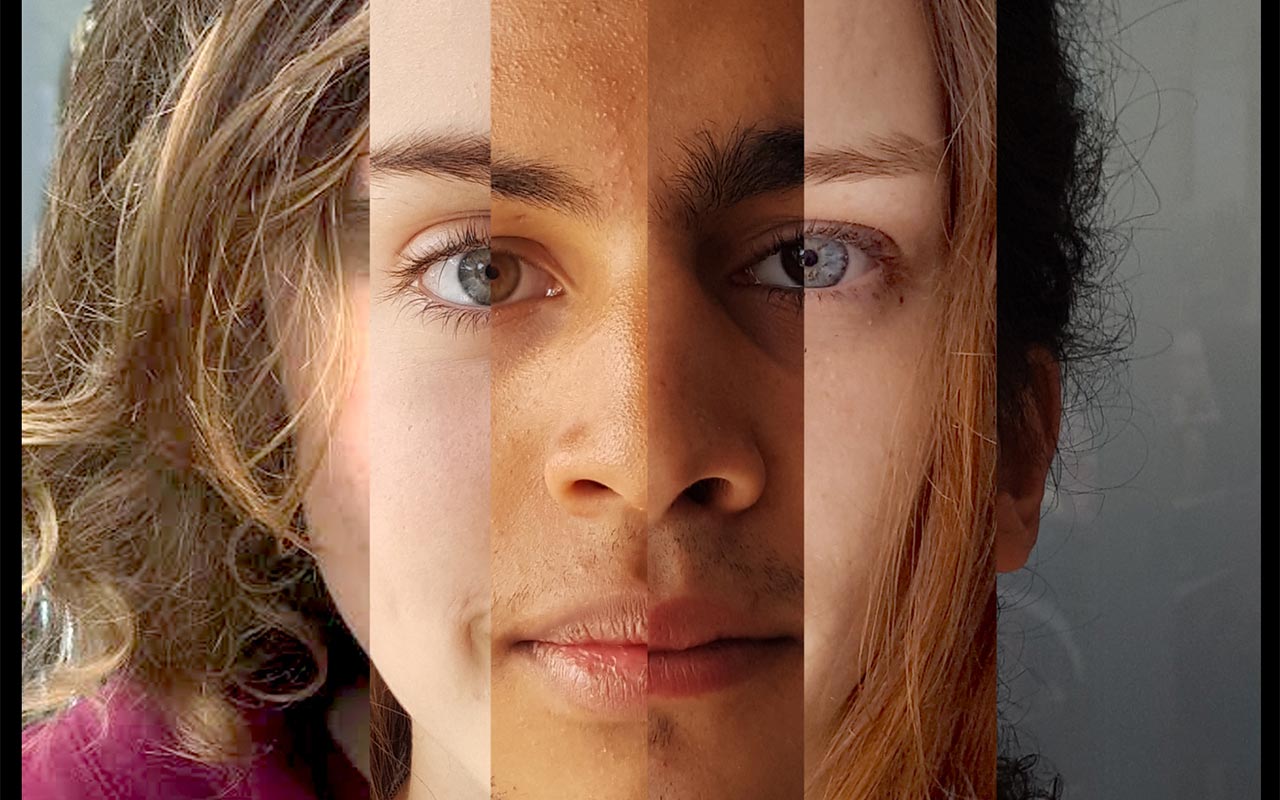 This year the Byron Youth Theatre takes a look at racism and prejudice with their new group-devised show In My Skin.
It is a hot topic and I believe many community members would benefit from seeing what the youth of our community have to say about it.
Why have you chosen to do a show on racism and prejudice?
After our last year's performance of  Here Today  (forum) and  Gone Tomorrow,  which focused on youth suicide prevention, we reviewed the evaluation forms from youth and community audiences and there were a high percentage who asked us to do our next performance on racism and prejudice.
What point of view have you chosen to look at the issues from?
We wanted to challenge ourselves and do something a bit different. I suggested we set the piece in a future world where no culture exists after watching to cast respond to a range of dynamic exercises. The cast loved the idea! A select few get to go back into The Past to witness what life was like and why the current 'mentors' (government) decided culture was too problematic. This gave us a strong framework to play with.
How do racism and prejudice affect young people?
Many members of BYT have experienced or witnessed some forms of racism and prejudice and so it was a very cathartic experience for us to share these in the development process. We also conducted research and interviews with other young people and related organisations, which highlighted the immense negative mental health impact it has on them. Of particular concern are those young people who have grown up with it all their lives. It becomes a negative frame for them which can have disastrous outcomes. Through recent media exposure we are witnessing the devastating effects it is having on the children in Nauru.
Where do young people find racism and prejudice the most prevalent?
For some it is evident every day at school. For others they experience it in the community. With social media being so prevalent in young people's lives they are exposed to more and more, whether it is direct attacks or viewing YouTube clips and posts that can be extremely disturbing.
What kind of stories do you tell?
The play moves between the New World and the VR simulations that take the audience back to Australia 1951 and our current day 2018. Scenes include the stolen generation, schoolyard racism against a Chinese student, oppression of 'white' Australian lawmakers, refugees, prejudice against Muslims, and institutionalised racism.
What did you want the show to achieve?
Our play is a wakeup call to everyone to start doing what they can to make a difference.
In My Skin will be touring local high schools between 19 – 23 Nov with two public performances: Wednesday 21 Nov at the Byron Theatre and Sat 24 Nov at The Drill Hall, Mullumbimby. You can purchase tickets for Byron Theatre at the Community Centre, online and also on the door for both events. www.byroncentre.com.au