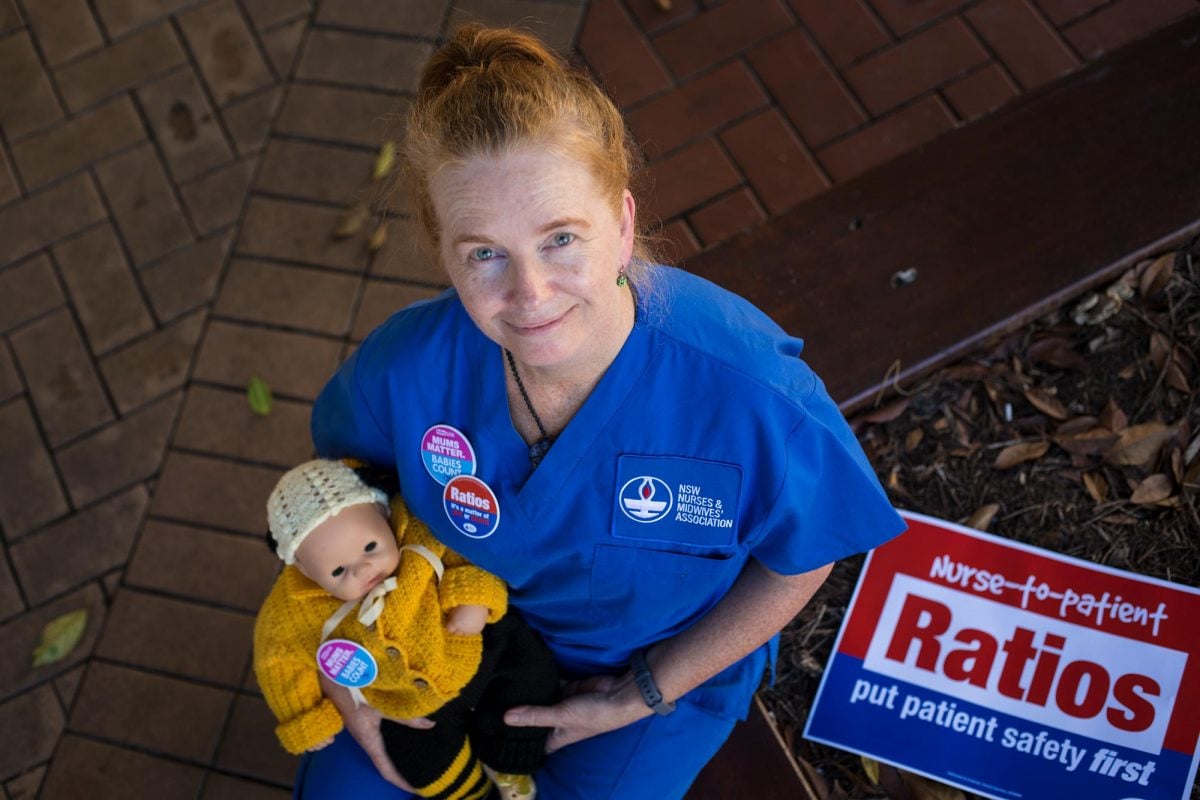 As home birth reverts to becoming a more common way to deliver a baby, particularly on the far north coast, the question of insurance for midwives is an issue that needs to be highlighted.
Greens candidate for Lismore, Ms Sue Higginson is deeply concerned about what appears to be a state Government prohibition on midwives practising home births.
'I have been speaking to registered midwives here in our region, and I am concerned about what this will mean for women, babies and midwives,' said Ms Higginson. 
A recently introduced Australian law requires midwives to have Professional Indemnity insurance to assist at home births, but no such insurance product currently exists.
The government has exempted registered midwives from the obligation to hold such insurance until the end of this year, after which they will not be able to legally practise home birthing, unless this exemption is extended or an insurance product is made available.
'This  perverse outcome is part of an ongoing policy framework that discriminates against home birthing,' said Ms Higginson. 
'The NSW government has pursued a systemic approach that denies women's right to choose home births and access to a registered midwife to assist in their choice. Yet meanwhile in our public hospitals,  midwives are telling us we do not have safe midwife-to-patient ratios and we don't even count babies in calculating the ratio.
'This problem is significant in regional and rural NSW,' said Ms Higginson. 'I know this first hand. I was very fortunate to have the option of having a registered midwife and a home birth. Without them, in my circumstances I would have been in a high risk category, I lived too far from a hospital with a suitable birthing facility and had a premature and very quick labour. My midwife travelled to my home, she was there just on time and my daughter and I needed her.
'I shudder to think what could have happened if I didn't have that option.'
'Refusing women and midwives the support they need around birthing is dangerous. This may cause women to choose to birth alone, or midwives to take the high risk of not being part of a professional network. It's really a backward step. It's not good for health, it's not good for our communities and it's certainly not good for women, or their families.'
Lismore midwife Heather Dunn says that the government has made this a human rights issue. 'It's also a women's rights issue, because we have a government that is basically telling women where they will birth and with whom they will birth,' said Ms Dunn. 'They're taking away a woman's right to choose, despite the fact home births in low risk, healthy women are a safe option.'
'Women will still have home births, but unless the insurance is extended again or some permanent solution is found, we will have more women free birthing without a midwife present.
'Every woman in Australia deserves to have a home birth that's fully supported, fully funded and fully insured.'
As a grandmother, Ms Higginson says that she has birthed at home and in hospital and her grandchildren have been born in hospitals. 'I am very grateful for the high standards and care of both professional midwives and hospital staff, but we know that one is not any more valid than the other.
'We're not a homogenous community, and here in our region we have a high number of women who choose to birth at home. We need to support women, their choices and their families and we need to provide midwives all the support we can so they can provide the professional care and expertise that they do.'