Paul Bibby
There are few better ways to prove you're serious about taking action on climate change than putting your money where your mouth is.
And a handful of Byron business owners are doing just that, electing to forego their profits so their staff can take part in next Friday's global climate strike.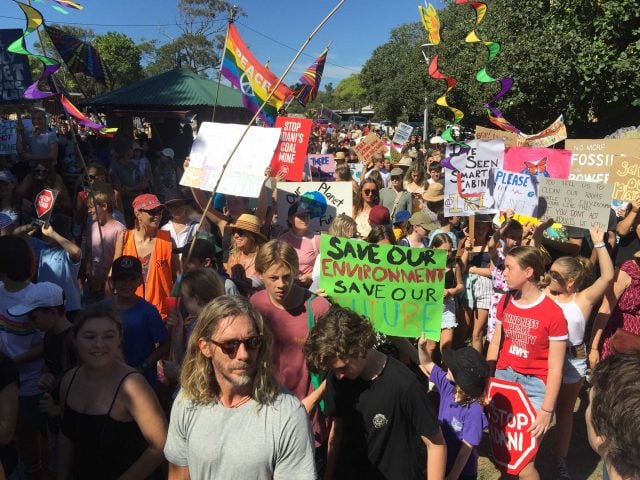 Bella Rosa, Endless Summer, Baskin Robbins, Tasa Jara, Retrospect Gallery, Etnix, Beyond Oil electric transport, and Sustainable Futures Australia will all shut up shop between 10am and midday on September 20 for the global day of action.
One of the local organisers of the strike, Emma Briggs, said volunteers would be speaking to other local businesses in the coming days to encourage them to get on board.
'I understand this is a significant sacrifice for business owners in a busy period, but the sacrifices we'll all have to make if we fail to turn around the climate crisis will be far greater,' Ms Briggs said.
'It is the young people who will have the most to lose if we continue with business as usual.'
'We would like to thank all our supporters very much, and hope that consumers will consider patronising the participating businesses who have shown they care about more than just short-term profit.'
Following the success of previous school climate strikes in Byron Bay, students are organising buses to bring in hundreds of strikers from around the shire to rally at the Rec Grounds at 10am and march to Main Beach.
There will also be a screening of the film Inferno at the Beach Hotel at 8.30am, with the march to kick off at 10am.