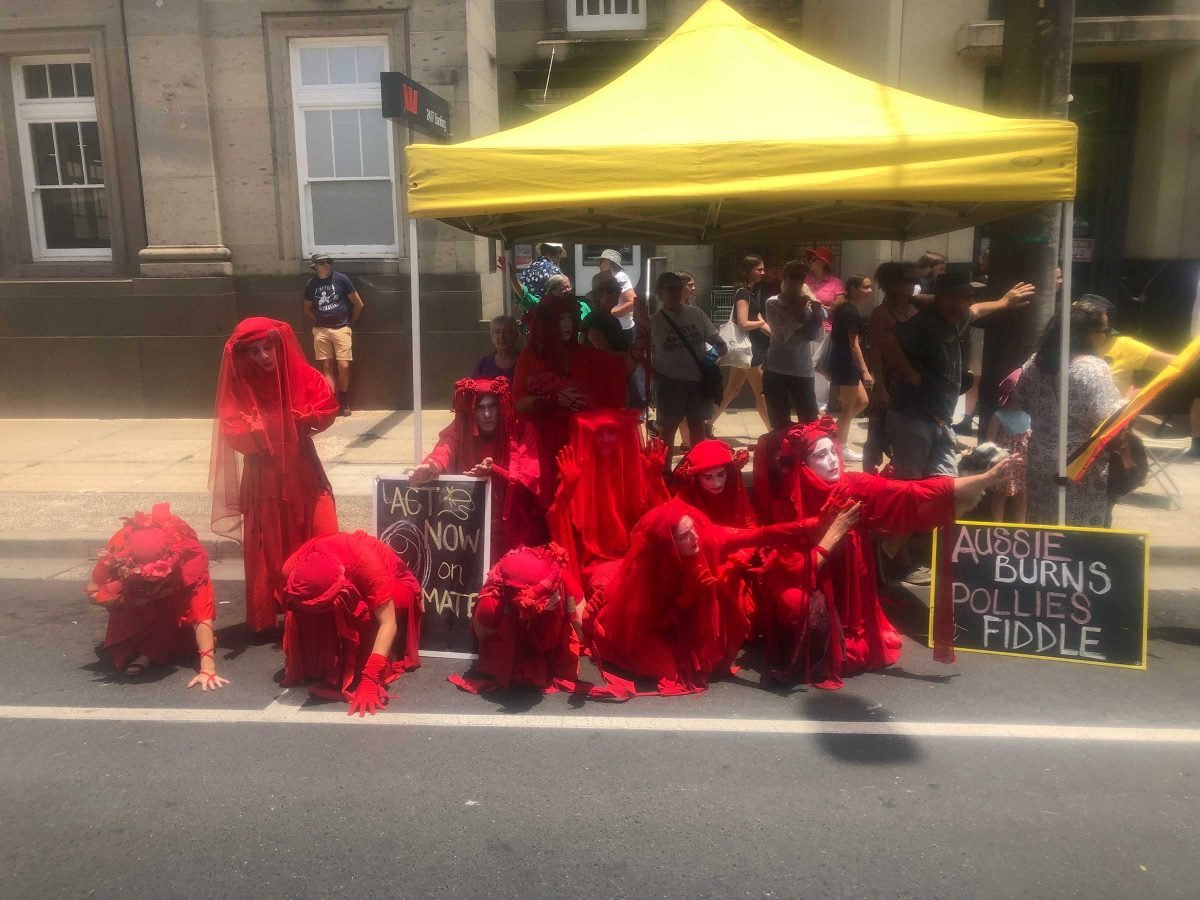 Aslan Shand & Eve Jeffery
Around 200 people have joined together outside Kevin Hogan's office in Lismore this morning declaring he has 'blood on his hands' as the federal government continues to refuse to take real action on climate change.
The police have been in attendance and asked protestors to remove themselves from the road. They said that if protestors remain on the road they would be back with more staff.
Red hand prints are covering the pavement and the front of Hogan's office. Around 20 kids and students are currently in his office writing him letters about their climate concerns.
Listen to the experts
One local parent with two children, Ivy Young, was there to point out that politicians need to listen to the experts on climate change and take action.
'We live on Wallace Ridge which is the ridge dividing Tuntable and Terania Creeks. The fire got to within about two or three properties from us, about 5km up in the forest,' Ivy told Echonetdaily.
'I'm here today because I care. I see the urgency to act. I'm worried for the future. We have a window of time where we can actually take the steps to mitigate the worst effects of climate change before we reach tipping points where the sea levels rise and temperatures become too high for many of the places in the world to become habitable.
'We elect representatives who don't know everything. But we have experts trained in fields of their own expertise and as our elected representatives their most important job is to listen to the experts who have been giving us warnings of increasing urgency since 1979, the year I was born. So that's 40 years of us stalling on action. Its time to actually listen to the experts and take the brave steps that are necessary to store carbon and ensure that our we balance our needs with the earths systems needs.'
Protestors are gathering until 2pm today.