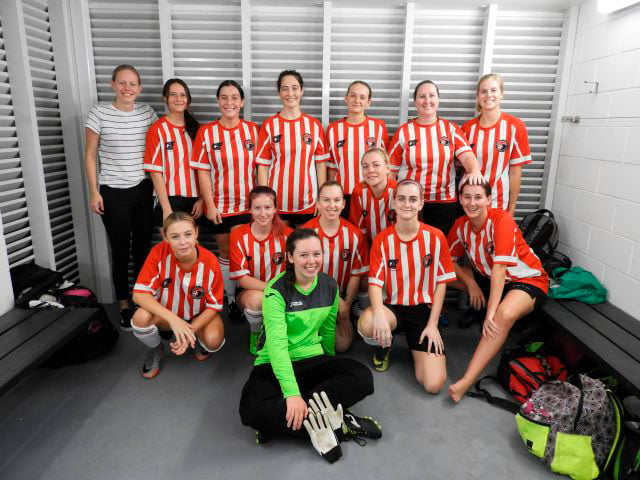 The Shores United women's football team lost their inaugural grand final 3–0 against Richmond Rovers last Sunday at Crozier Oval Lismore.
The team never gave up, but a 2–0 deficit at half-time, and a late strike, proved too big to chase down.
'It wasn't the Shores team's best match of the season, but nonetheless it was a remarkable year for the ladies making a grand final in just their first year in the FFNC competition,' club president Marc Patten said.
'It was a fantastic season for Shores United and local ladies football.
'Congratulations to all the ladies and we will no doubt look forward to seeing you in the red, white and black  next season.'
The season got off to a great start for the team when they won their first game 1–0  in front of a jubilant home crowd at the Shara Boulevarde ground.