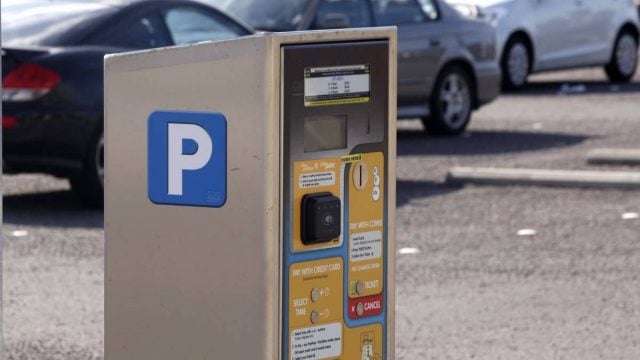 Further to last week's Echo story on Brunswick Heads paid parking, the town's chamber treasurer, Kim Rosen, clarified that she is not the president.
Further, Mrs Rosen said workshops were only held between the consultants and Council, 'certainly not with stakeholders'.
She also refuted the mayor's 'sweeping statements' that Council has done everything the Brunswick Heads Chamber asked for.
She said, 'Yes, the Chamber had every right to ask Council to undertake an Economic Assessment. Especially as the Roads and Maritime Services (RMS) required Council to consider any impacts of paid parking on businesses and visitors, and residents also'.
'94.4 per cent of businesses in the CBD are worried that paid parking will impact their business. They have very good reason. One current Brunswick Heads business owner lost his previous job when paid parking came to Byron Bay. Another Brunswick Heads business owner saw a 35 per cent downturn in trade for his Byron Bay business. Data elsewhere backs up these impacts. Loss of trade equals loss of jobs for locals.
'No, the only workshops held were between the consultants and Council, certainly not with stakeholders.
'Yes, the Chamber asked for additional data and so did the TPS consultants. Both of us wanted data for the zones just outside the proposed metered area next to where paid parking was being considered. That's because anywhere there's an edge there will be issues, and residents need to be aware that parking spaces outside their homes could be taken up by day trippers avoiding the meters."
'The community has a right to consistent methodology and accurate data. This is not what we have had. At the February 27 Council meeting, Cr Cameron said, "Get the data and make sure you analyse it properly. Make sure that data stands up to scrutiny". We couldn't agree more'.
According to the No Paid Parking Group, the data provided in the EthosUrban Economic Assessment doesn't stand up to scrutiny. 'We can cite many examples of inaccuracies, omissions and opinions that were passed off as data'.
'Council asked the Economic Assessment to provide details of the number of visitors versus locals. They didn't'.
'The percentage of day trippers is crucial because they are the ones who would be feeding the meters. Last year the Mayor said there were 3,000 day trippers per day in Brunswick Heads, now he says it's thousands of day trippers on busy days. The truth is he doesn't actually know how many day trippers there are. No-one does, as there is no definitive data as yet. Council won't make anywhere near as much money from paid parking as they think they will. We are not Byron Bay!.
'The off-the-charts demand/capacity figures of 349 per cent , 666.3 per cent and even 1383.9 per cent one Sunday in September are just not believable, especially when you compare them with the TPS figures provided only nine months earlier. Besides, high capacity is no problem when the turnover is good.
'We know from the Chamber's COVID Impact Survey of 110 businesses (with 56 respondents) that about 250 employees are on JobKeeper. Businesses are facing "the cliff" on 30 September when JobKeeper finishes up. If businesses have to shed staff to survive, even more locals will be out of a job.
'It's a time for compassion, not for delivering yet another blow to our small business sector and our community who are very nervous about the future."
'Yet Crs Richardson, Martin and Ndiaye are certain that paid parking will have no impact on businesses or the community. How do they know?
'No-one knows with any certainty what the next year will bring'.