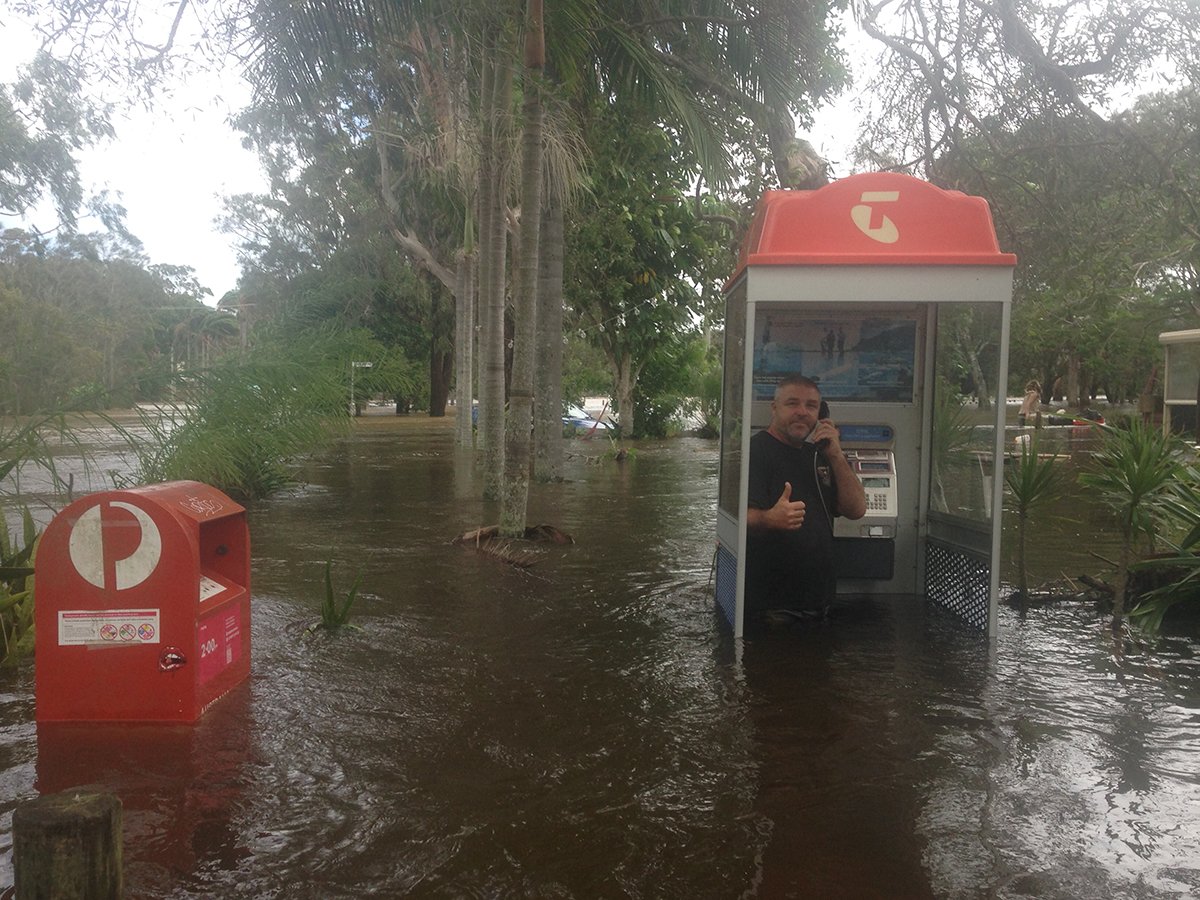 When there is an emergency sometimes the people you can rely on most are your neighbours and members of your local community. They are the ones who are there nearby, can often lend a hand, supply relevant information when it is flooding, or you are preparing for the fire season.
Following the severe flooding in 2017, Tweed Shire local Tammy Jones, who was a volunteer for Australia's Red Cross, decided it was time to get communities together to help one another and create resilience in the face of the challenges they were facing.
Tammy created a model for Community-Led Resilience Teams (CRTs).
'At its heart a CRT is a group of like minded individuals who can assist each other during emergencies and connect with each other via a communication tree to identify community issues and work to solve them,' Tammy told The Echo.
'The model is truly community led and works in all stages of Prevention, Preparedness, Response and Recovery.'
Rolling out in Byron Shire
Having run a successful pilot in Tweed Shire and been recognised at a state level for the program, Tammy and her daughter Jasmin are now rolling the program out in Byron Shire.
'Australian Red Cross is working with Byron Shire Council, Resilient Byron, SES (state emergency services) and the RFS (Rural Fire Service) to bring Community-Led Resilience Teams to the Byron Shire. Our award-winning model is an all-hazards approach to emergencies and is based on a grassroots level of community working together and neighbours knowing neighbours,' she said.
Creating community links
The communication tree is a key part of the CRT model that links residents and combat agencies like the RFS and SES to get accurate information in real time to inform residents. This can be informing them of which roads are flooded, or who will need what type of help during an emergency.
Following the emergency it is also a way to connect residents to help with clean up or link them to recovery agencies. 
'The CRTs in Tweed are working really well at the moment,' said Tammy.
'They are community led and the handbook has been written so that it can be rolled out by other community organisations, for example the CWA (Country Women's Association) or Lions Club.
'CRTs are formed by residents of a community; this can be as small as three streets or could include up to three villages, depending on geographical location, terrain and practicality.
'A CRT can commence in a village with a small group of residents who would like to take action and empower themselves to be ready for the next emergency.
'Red Cross is here to give guidance and support all the way through this process, we are currently working with community leaders in Billinudgel, The Pocket, Middle Pocket, Upper Main Arm, Main Arm, New Brighton, Ocean Shores, South Golden Beach and Huonbrook,' she explained.
Get involved
If you are a part of any of these communities or the wider Byron Shire and would like to be involved, or are interested in learning more, please contact Tammy on 0412 754 519 or Jasmin on 0417 690 511. Alternatively you can email them at [email protected].