Laugh it up at Byron Bay
The Byron Bay Comedy Festival is bringing the laughs back to basecamp, with their May 2021 program announced this week.
Dr Karl proves he's more than just a fact nerd: he's a comedy nerd. After presenting at schools during the day, the good doctor returns to open the festival with a blistering, brain-boggling set.
Heading the charge are comedy superstars Glen Robbins and Dave O'Neil. The two loved it so much the first time they insisted on coming again! These two have developed one of those off-stage comedy friendships that comes to life on the stage. There's a glorious intimacy between the star of Kath and Kim and the team leader from Spicks and Specks. Join them as they record Somehow Related – their high-rating podcast that features a special guest celebrity!
The most popular show of the first festival was Best of the Brits; Dan Willis brings the show back with brand-new Brits! Featuring John Flynn, whose naturally laidback charisma has you begging for more.
Irish-born Triple J star and Rove original Dave Callan discovered he loves dancing. Not just dancing alone but having backup. This hairy Viking recreates classic music video clips in his smash hit show A Little Less Conversation.
Fiona O'Loughlin brings her powerful solo show An Unreliable Witness to the stage, where she tells the hard story of living with addiction and how she found recovery. Brutally honest when it comes to storytelling, Fiona is unmatched. No-one can traverse the depths of Witness without safety ropes!
You can also join Fiona with comedy legend Jean Kittson at the Sunday breakfast that looks at life beyond fertility, No Eggs for Breakfast. Hosted by Mandy Nolan, this is a chance for a BLT and a bubbly, and the insight of two of the sharpest minds in the biz.
The Byron Bay Comedy Festival welcomes Geraldine Hickey and Zoe Coombs Marr in a powerful double headline. Hickey is outstanding, taking home the comedians' choice Piece of Wood award at the Melbourne Comedy Festival. Zoe Coombs Marr's 2016 show Trigger Warning won her the Most Outstanding Show and the Golden Gibbo and two Green Room awards at the 2016 Melbourne Comedy Festival.
Last year you would have seen Andy Saunders in The Block; her show parodies the experience in his comedy routine. A regular in the smash hit touring show Aboriginal Comedy Allstars, he has a kind of charm that has audiences smitten. He is joined by Singapore-born Ting Lim, whose dark wit and distinctive style have made her a rising star! Rebel Lyons presents Same Penis Forever, her show on matrimony, monogamy, and masturbation! And she hosts Rebel Bingo! Awesome fun for the whole family!
With slapstick and comedy workshops for kids, slapstick and theatresports for adults, and late-night comedy highlights hosted by Mandy Nolan, this year's Byron Bay Comedy Festival is back with a vengeance! Come experience the surf club transformed into the most beautiful intimate venue in town! Numbers are limited so purchase early to avoid disappointment.
13–16 May 2021, at the Byron Surf Club. Tix on byroncomedyfest.com.
---
Writers Festival is back for 2021!
The Byron Writers Festival returns with a live event 6–8 August 2021. Festival director Edwina Johnson has been steering the ship at half mast during COVID to keep operational, and she's thrilled that the spinnaker is full and the wind is behind them for August. 'We will present more than 100 of Australia's most inspiring writers, thinkers, and storytellers across Festival week, including numerous satellite events throughout the region. We can't wait to gather again as a community to celebrate Australian writers and stories,' she said.
Full program to be announced and all tickets go on sale 23 June. Tix and programs on byronwritersfestival.com.au.
---
Koala Hard Quiz
The NSW Libs have rammed a new koala SEPP (state environmental planning policy) through parliament but it's designed by their dummy-spitting coalition partner The Nats. Under this policy, our iconic furry friend will be wiped out. Join your local Greens, plus state MP Tamara Smith and Cate Faehrmann MLC, when they go head to head on a Koala Hard Quiz, hosted by Greens candidate for Richmond, Mandy Nolan. How much do you know about koalas?
Like why do they hug trees? What was the name of the plush 1984 Aussie Olympic Mascot? What year did the last koala SEPP end?
Opening with some hard facts from Cate Faehrmann about what our koalas are facing, this is a fundraiser for the local council campaign to be held on 1 April in Mullumbimby at 7pm. Location TBA.
---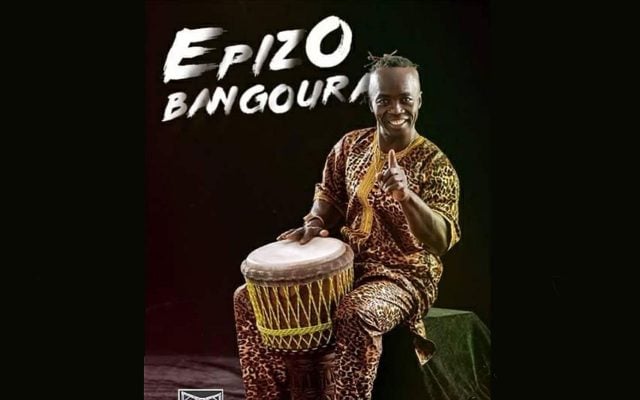 Drumming Up Workshops
Son of Drum Musical Instruments in Mullumbimby is amped up to be presenting West African Drum and Dance legend Epizo Bangoura for a series of daytime drumming and dance workshops in Burringbar on Sunday! Born in Guinea, Epizo quickly became one of Africa's leading percussionists and musicians and was commissioned by the president of Guinea and his wife to perform and tour the world in Guinea's premier musical and cultural performance group. He went on to live as a performer and teacher of music and dance in Ivory Coast and France before moving to New York, where he formed the band Africa Express, which was nominated for the 2001 ARIA Music Awards for Best World Music Album. In New York Epizo also formed Fareta Drum and Dance School before moving to Australia, where he has continued to share his cultural knowledge of dance, and blow audiences away with next-level dexterity on traditional African drums, balafon (xylophone), and kora (double-harp). The sessions will conclude with a special twilight performance by Epizo himself and local Afrobeat funksters Timbuktu!
Tickets are just $40 and available from Eventbrite.com.au. Workshops start from 10am. Son of Drum are so amped up, actually too amped up! They're clearing out their amplifiers so swing by the shop soon to score yourself a bargain.
---
Me and Mrs Jones
Li'l Gypsy Kathryn Jones is a dynamic, seasoned performer whose unique music is a self-styled mix of country roots blending Gypsy soul, swing, country blues, folk, and rockabilly. The girl who scored a nomination for Best Album back in 2012 at Tamworth Country Music Festival continues her reign! 2016 saw eight nominations at Tamworth, with Kathryn herself being selected that year as a finalist for Songwriter of the Year.
Catch Kath at Shaws Bay Hotel in Ballina on Saturday, 2–6pm.
---
Girls' Weekend
Ballina Players' next production to hit their stage is a hilarious farce written by Karen Schaeffer, called Girls' Weekend. Directed by Fran Legge, this hilarious and lightning-quick farce will have you in stitches as four women travel to Dot Northwood's (Suzi Rosedale) cabin to consume copious amounts of wine and chat about their book club's latest selection. However, after the third case of wine comes through the door, it becomes clear there will be more stewing than reviewing! With plenty of secrets to uncover you'll be entertained watching Meg (Kristen Lodge) hide her relationship with Stephen (Liam Gatt), Carol (Candace Baldwin) sneaking in her husband Rick (Brian Pamphilon) for some quality time, and Ellie (Sophe Robertson) sneaking out to meet up with local, Bubba (Alex Plummer). Come along to see how a mixed-up communication signal has this madcap, door-slamming chaos come to a head when Dot discovers her girls' weekend is full of men! Luckily Sheriff Tom Lane (Brian Alston) is on the case to clear it up.
Girls' Weekend opens Friday and runs until Sunday 28 March. Tickets available at Just Funkin Music located at 124 River Street, Ballina, or online at www.ballinaplayers.com.au and follow the link to their booking page.
---
Brunswick Valley
Brunswick Valley Landcare is a longstanding volunteer community organisation with a very solid reputation in delivering project objectives. They work across revegetation, coastal stability, habitat restoration, regenerative farming, schools education, and now nest box habitat replacement. BVL is also the regional provider for the popular Land For Wildlife program. Wildbnb is their latest project and is in partnership with farmers, landowners, businesses, and communities to establish habitat and support wildlife in agricultural and urban environments. Brunswick Valley Landcare is working with Wildbnb to roll out the Wildlife Safe Havens project, aiming to raise $100,000 to make and install 250 nest boxes in the Northern Rivers area. The art-meets-habitat component that involves eight artists will contribute greatly to raising awareness of the need for nest boxes to support a whole range of birds, mammals, reptiles, amphibians, and insects in Australia that depend on hollows as homes while the forests recover from bushfires (side note: hollows take between 50 and 200 years to naturally form in a tree). Wildbnb has been perfecting these nest boxes for over five years, ensuring zero waste while using the highest grade sustainable Australian marine ply. Alongside the BVL Wildlife Safe Havens Campaign, other current projects include nest box monitoring with Southern Cross University, the NSW Government's Saving our Species Program, and also the WWF, which is assisting to identify ways to best support Australia's precious wildlife. With boxes painted by Carley Cornelissen, Zachary Bennett-Brook, Isabel Heiss, Niah McLeod, Clare Duffy, Coris Evans, Nickolla Clark, and Sam Wortelhock – and on silent auction at the open event and launch at the Byron Bay Distillery (Brookies Gin) on Thursday at 5pm. All welcome.
---
Dusty Music
Our very own Dustyesky returns to the Brunswick Picture House for two exclusive shows! As featured on ABC TV's Australian Story. Join the choir dubbed the 'Most Handsome Russian Male Choir to be seen in the Southern Hemisphere' ahead of their shows at the Melbourne Comedy Festival and the Sydney Opera House later this year.
When 28 bearded blokes from the Northern Rivers coastal community of Mullumbimby came together to share beers and sing Russian songs, something extraordinary – and frankly bizarre – happened, and Dustyesky was born.
None of them has a connection to Russia or even speaks the language, yet Dustyesky has gained global notoriety, and stardom in the motherland, for their spirited renditions of Red Army and traditional Russian folk songs. Performing in four-part harmonies with gusto and élan, Dustyesky has amazed crowds at Woodford Folk Festival, Mullum Music Festival, Falls Festival, Melbourne Fringe, and most recently WOMADelaide – becoming instant festival icons with their extraordinarily powerful voices, potent masculinity, and rustic charm.
Brunswick Picture House for two shows: Fri 26 March, 6pm. Second show at 8pm. Tix on brunswickpicturehouse.com.
---
Excitingly, The Italian Byron Bay are now offering live dinner shows, and are thrilled to announce Vince Sorrenti as their first feature comedy act showing across three fun-filled nights. Each ticket includes a delicious 3-course dinner, bubbles on arrival, and Vince Sorrenti Live Show. The event will run 6.30pm till late for three consecutive evenings. Located at 21/108 Jonson Street, Byron Bay – featuring Australian artists, comedy acts, original musicians and creative entertainment on an ongoing basis if they get the support to continue.
The Italian at The Italian is on from 6.30pm till late, Monday 22, Tuesday 23 and Wednesday 24 March. Tickets for the event are now live and are available via the Italian's 'What's on' web page. www.theitalianbyronbay.com/events-1
---
By Jove a great success!
By Sandy Haslam
A Star in the Dark Night is the debut independent release by local solo electronic and vocal artist Joves, whose album launch last weekend in Mullum's We Move was a sublime success. Joves's sound encompasses warm ambient music meets uplifting trance with a resonant chill wave leaning and trip hop facets. Rich vocals travel from soulful to soaring and join drifting, electronic mid-tones that merge beautifully with full bass and beats that range from slow and dreamy to higher tempo pulsing drum lines.
The song themes themselves are a breath of fresh air away from wounded heartache or dull everydayisms; Joves's songs are about having come out the other side of such motifs and she says that her aim was to be uplifting and even healing. A Star in the Dark Night absolutely achieves this and more with Joves's honest lyrics and genuine, thoughtful, and unpretentious manner.
As a show, the album launch was a masterstroke in sound and visual integration. Held at We Move Studio, it featured a multi-layered projection of evocative images and video, a number featuring alluring dance pieces by some of the studio's accomplished facilitators. The venue provided a combination of low seats and cushions where punters eased right back into the chilled tracks and, during some of the more upbeat tracks, parts of the crowd raised to their feet.
A Star in the Dark Night by Joves is available independently via download at joves.bandcamp.com.
---
Frances McDormand in Nomadland
Following the economic collapse of a company town in rural Nevada, Fern (Frances McDormand) packs her van and sets off on the road exploring a life outside of conventional society as a modern-day nomad. The third feature film from director Chloé Zhao, Nomadland features real nomads Linda May, Swankie, and Bob Wells as Fern's mentors and comrades in her exploration through the vast landscape of the American West.
Thursday 18 March at Ballina Cinema.
---
Godzilla vs Kong
In a time when monsters walk the earth, humanity's fight for its future sets Godzilla and Kong on a collision course that will see the two most powerful forces of nature on the planet collide in a spectacular battle for the ages. As Monarch embarks on a perilous mission into uncharted terrain and unearths clues to the Titans' origins, a human conspiracy threatens to wipe the creatures, both good and bad, from the face of the earth forever.
Thursday 25 March at Ballina Cinema.
---
Crisis
In his second feature film, Crisis, Nicholas Jarecki (writer/director of the critically acclaimed Arbitrage) takes an uncompromising look at the opioid crisis with three parallel, inexorably linked stories inspired by real life events. Crisis is a dramatic, action-filled thriller that puts a gripping yet human face on an epidemic that has claimed hundreds of thousands of lives worldwide.
Caught in the crisis are Dr Tyrone Brower (Gary Oldman), a university professor contracted by a major pharmaceutical company to run experiments on a new 'non-addictive' painkiller before it hits the market. Jake Kelly (Armie Hammer), an undercover DEA agent with a troubled family, who attempts to infiltrate an international Fentanyl smuggling operation, and Claire Reimann (Evangeline Lilly), an architect recovering from an Oxycontin addiction who is determined to uncover the truth behind her son's suspected involvement in narcotics. Together, their worlds combine to illuminate the landscape of an ever-growing epidemic now touching every corner of society in a story of professional integrity, moral discovery, and love and revenge.
At the Palace on Thursday 18 March.
---
White Riot
Britain, late 1970s. Punk is exploding. The country is deeply divided over immigration. The National Front, a far-right and fascist political party, is gaining strength as politicians like Enoch Powell push a xenophobic agenda. Outraged by a racist speech from Eric Clapton, music photographer Red Saunders writes a letter to the music press, calling for rock to be a force against racism. White Riot is a moment in time when music changed the world, when a generation challenged the status quo. It's Woodstock meets the March on Washington, punk-style.
---
French Exit
'My plan was to die before the money ran out,' says 60-year-old penniless Manhattan socialite Frances Price (Michelle Pfeiffer), but things didn't go as planned. Her husband Franklin has been dead for 12 years and, with his vast inheritance gone, she cashes in the last of her possessions and resolves to live out her twilight days anonymously in a borrowed apartment in Paris, accompanied by her directionless son Malcolm (Lucas Hedges) and a cat named Small Frank – who may or may not embody the spirit of Frances's dead husband. Thursday at The Palace.
---
Lebowski in Paradis
Paradis Movie Club is excited to present their homage to one of the greatest comedy movies ever made: The Big Lebowski (1998).
For this special event we will have comedian Aaron Gocs for a pre-movie stand-up show. Why him? Because just like the Dude, he loves milk, wears comfy clothes, like his sports (footy this time), has long hair but more importantly they're both extremely funny.
Come and join us before the show for a Coen Brothers trivia hosted by Danny Salfield, play Ten Pin Bowling on the big screen or just enjoy a White Russian (you get a free one if you dress up!). Limited to the first 20 through the door. Limited capacity.
Byron Theatre, Sat 27 March, 7pm. tix at paradismovieclub.com
---
Louise King – Into the Dreaming
As part of its 2021 concert series, Caldera Music Events presents Louise King's Into the Dreaming at The Regent Cinema, Murwillumbah. 3pm on Sunday 21 March. Louise King has won prestigious scholarships, solo and international chamber music competitions, and has played with the BBC Philharmonic, the Hallé, and Hong Kong Philharmonic orchestras. This unmissable performance will feature King's new album of solo cello pieces by modern Australian composers – Into the Dreaming. This opus evokes the sounds of the bush – didgeridoo, bowing, musical bird-calls, and the sound of stars in the night sky. The concert is a sublime exploration of the cello's many voices. King describes music as an 'ecosystem', the audience and performer engaged in a symbiotic energy exchange. Entry $25.With support by the Charlie Priest (flute) and Hayden Mears (bassoon) Duo.
Tix available at the door or online at www.calderamusic.com.au.