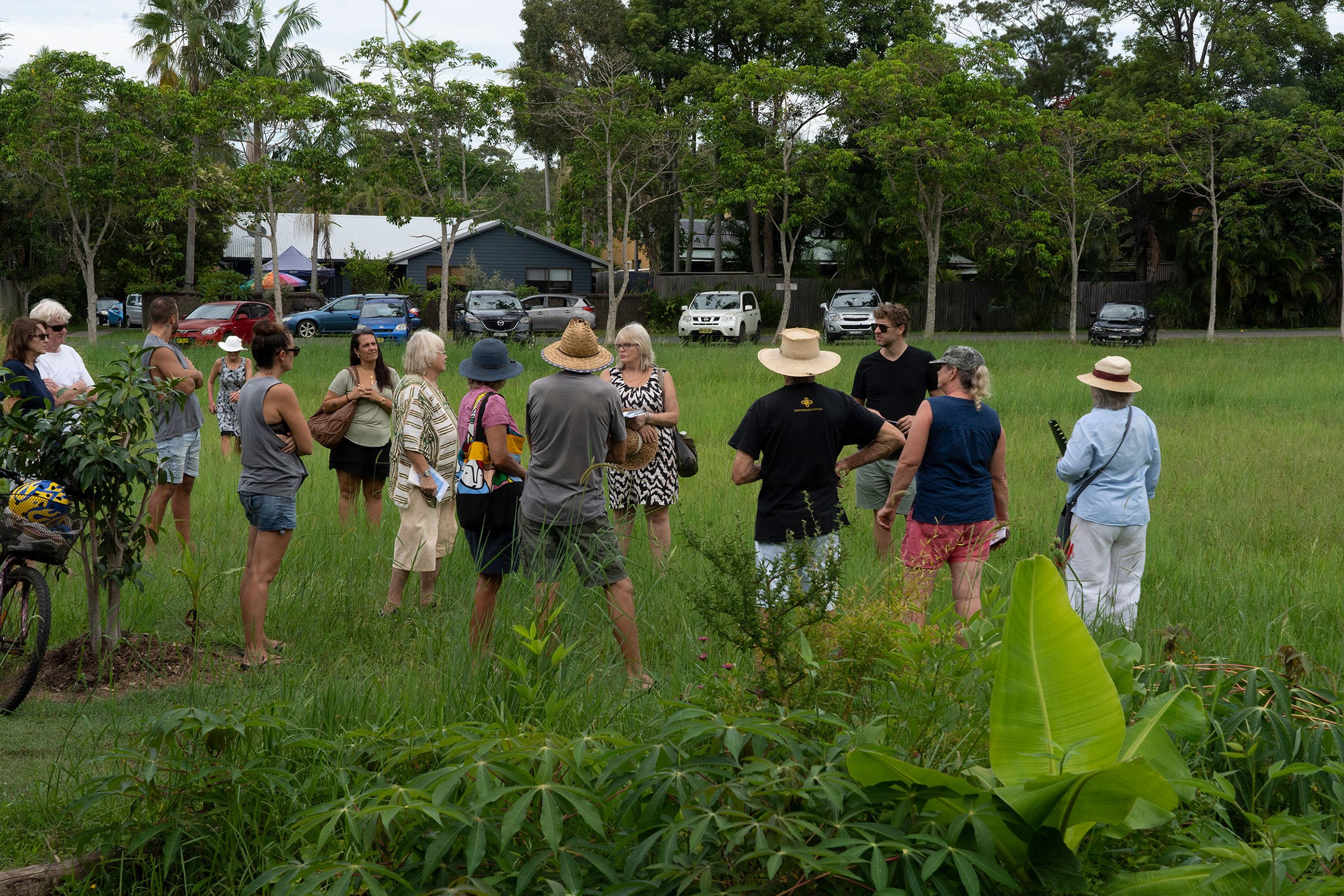 Councillors, Michael Lyon and Jeanette Martin, met Suffolk Park residents on Saturday to hear concerns around the proposed pump bike track, which is slated for the Linda Vidler park.
Late last year, councillors adopted a motion to push ahead with the next stage of the project. Residents say they have been blindsided by a lack of consultation, and that it is more suited to be built at the Cavanbah Centre in Ewingsdale.
Community Gardens Australia president Naomi Lacey wrote to Council on February 22 saying that her organisation is 'highly concerned about the plans to build a pump track within Linda Vidler Recreation Park and the process that has been taking place around these plans'.
The letter reads, 'It is quite clear that due process has not been followed and that appropriate community consultation has not taken place'.
'The impact of this track on existing community spaces such as the community garden and soccer field will be devastating and we feel that Byron Shire should be taking steps to ensure that a proper period of community consultation occurs.
'Subverting democratic process by requiring some interested parties to await listing on the master plan, while giving another party automatic inclusion, plus the awarding of significant sums of money without a proper tender process, is most alarming'.
A petition against the track is online.