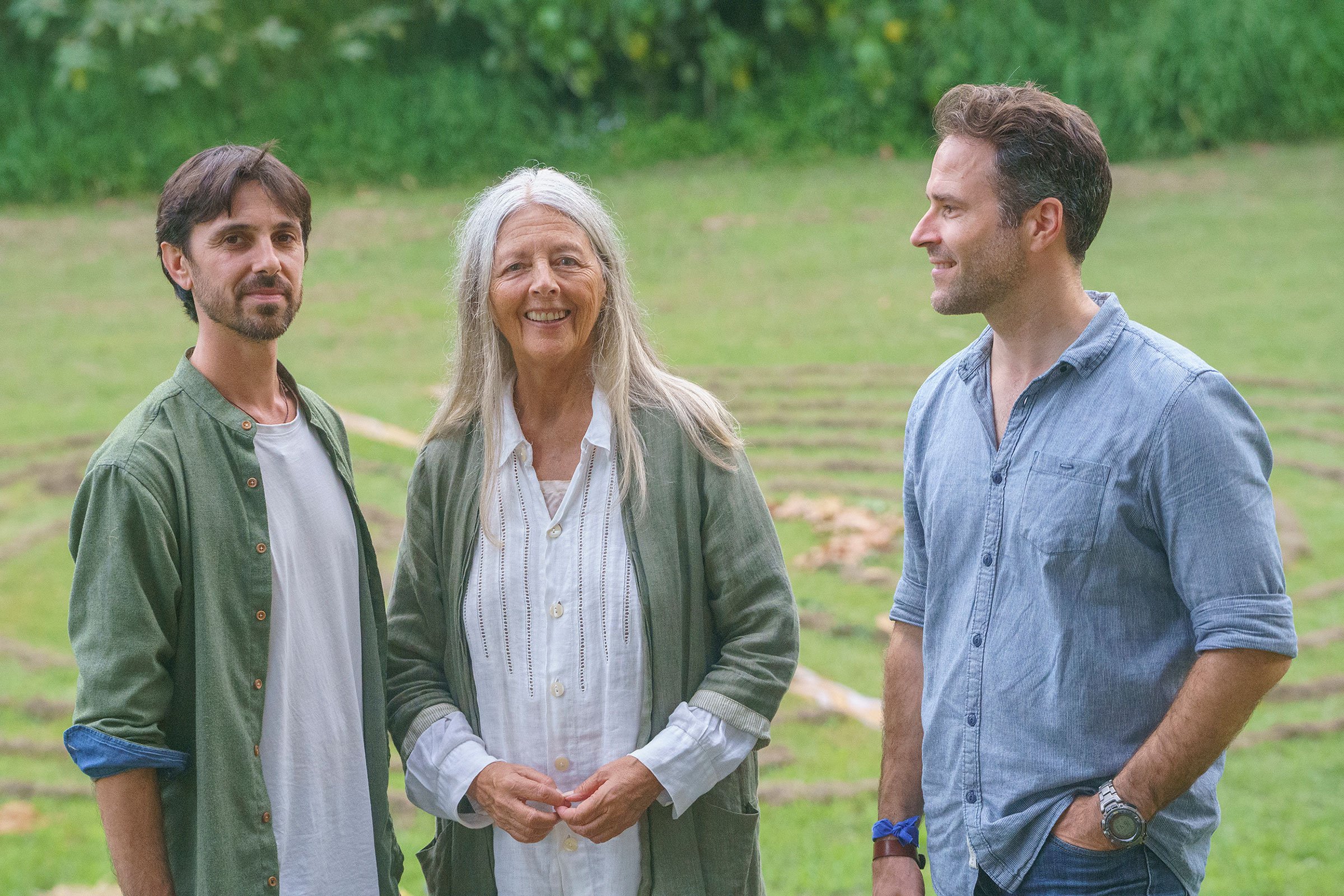 Vivienne Pearson
'Ecology, economy, resilience, democracy,' says Cyprien Clerc, founder of the FutureSeeds podcast. 'These are words that everyone recognises.'
These themes form the basis of Cyprien's 'Conversations That Matter' event, that will take the ideas from his podcast to a live event, being held at Byron Theatre on Wednesday May 26.
Cyprien came to podcasting after being encouraged to remember what he wanted to do as a child. 'I always wanted to be a journalist,' he says. 'I even printed my own newspaper.'
Cyprien aims to create positivity. 'The information we take in modifies our brain,' he explains. 'So I want to broadcast solutions rather than more doom and gloom.'
Drawing on his work as an IT Engineer, Cyprien knows that the best solutions come from looking at a system as a whole. 'Core elements are interconnected,' he says. 'If you change one, it affects the others.'
The FutureSeeds event brings together four speakers, who are coming together for the first time.
'Mara Bun brings expertise in both ethical economics and nature conservation, with ideas about 'investing in the good'.' says Cyprien. 'Helena Norberg-Hodge is focused on economic localisation and community-building.
'Then, we have Jean Renouf from Southern Cross University and Resilient Byron, who has studied the severity of the ecological emergency, and believes in mindfulness, resilience and regeneration as ways to navigate the future,' continues Cyprien. 'And, last but by no means least, there's Kyle Redman from NewDemocracy who presents us a different perspective of what democracy could be.
'Together, they form a circle of interconnected fields that, if reformed together, can change the trajectory of our world.'
A Q&A will follow the presentations and, perhaps more importantly, networking time so seeds of ideas and innovation sparked by the speakers can start to grow into solutions.
FutureSeeds Live, Conversations That Matter, Wednesday 26 May, 6–9pm, at Byron Theatre. Tickets via byroncentre.com.au/whats-on or, if seats are still available, at the door.