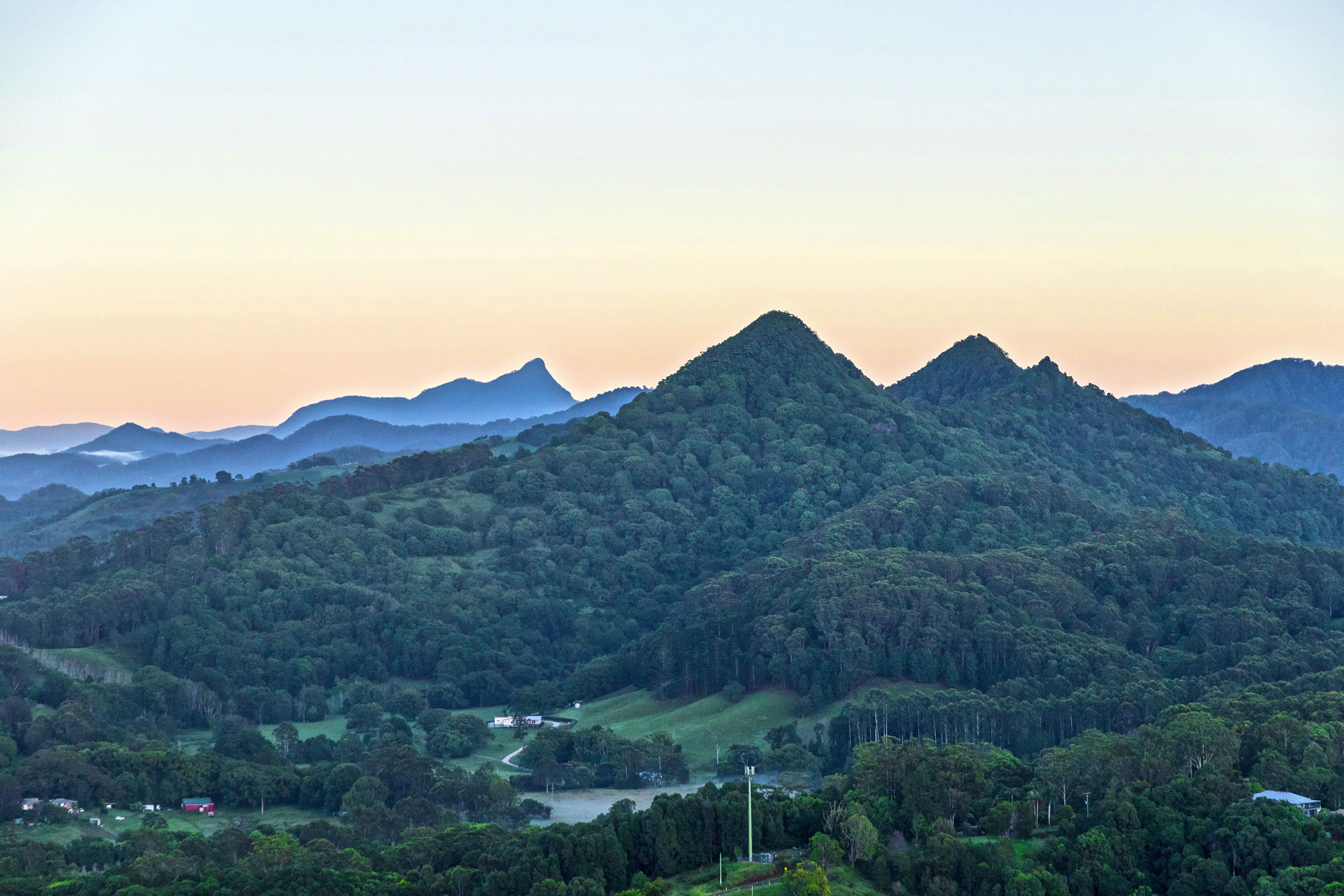 Wroth Wall
As a solicitor working in the Byron Shire since 1990, I have had some professional association with most of the multiple occupancy (MO) and community title (CT) developments within Byron Shire. The issue of secondary dwellings on MOs and Rural CT lots is still unresolved following a recent attempt by Byron Shire Council to prohibit such dwellings across the board. If that proposal had been successful, the affected owners would not have had the possibility of having the same rights as the rest of the landowners within Byron Shire. The question of the possibility of secondary dwellings on MO and CT subdivisions needs to be closely examined having regard to the unprecedented housing crisis in Byron Shire.
Pooling resources
Multiple occupancies have been part of our local planning scheme since 1988. Elsewhere in the state they were enabled by the proclamation of State Environmental Policy Number 15 in 1988.
From 1973 until 1988 the creation of MOs was enabled by administrative action brought about by NSW Planning Minister, Paul Landa, in response to Lismore City Council issuing eviction orders against the new settlers who had seen fit to object to the destruction of our rainforests by commercial and government interests.
Originally, MOs provided a means for people to pool their financial resources so that they could buy land to live together and build affordable housing. In the early days most of those pioneers took an active interest in bush regeneration and were part of a larger movement that was committed to the restoration of the natural environment, at least by planting endemic local species.
In the 1980s when I started taking an interest in rainforest species, I observed that people had planted eucalypts in what had previously been riverine rainforest. The early communities were relatively poor and facing compliance issues with the Councils, members could not obtain institutional finance and interests were sold for amounts that were less than acquisition and building costs. The legal arrangements were often shoddy and very often communities were fragmented without proper redress to legal remedies.
CTs creating opportunities
When I arrived in Byron Shire, I was already aware of the advent of the community title legislation, which had been enacted in 1989, and noticed that in Byron Shire it was being treated as just another form of subdivision. I conceived of the notion of converting MOs to CT whereby the value of the shares would increase, money could be borrowed, proper governance could be effected within a legislative framework and the compliance problems could be dealt with. Not only that, but Council would also have increased its rate base with every residential lot that was created. I lobbied the Council for many years, and in 1998 the Council introduced a pathway for this process to proceed.
Presently in Byron Shire, the primary pathway to CT development on rural land is by way of a conversion from an existing approved MO. For that reason, much of the 'identified as suitable' available land has either been developed by the owners or on-sold to developers, and in all cases the CT allotments are now commanding monumental prices.
In order to restore habitat, quite a lot of work or money is required. In my experience, solvent and committed landowners have proved to be the most effective means for such restoration, it being noted that since June 1998 every approval for a dwelling house on a MO or a CT development has required the applicant to plant some 900 trees.
Affordable housing
Within the present spectrum of MO/CT we traverse the entire economic spectrum. Many members of old MOs are struggling financially while many others are cashed up.
On an old style MO, the additional accommodation (secondary dwelling) can bolster income for existing owners and provide for additional work being carried out on the property. At the other end of the spectrum, the provision for secondary dwellings can provide much needed accommodation as well as a labour resource for the necessary work of environmental regeneration or of farming. Additionally, the possibility of a secondary dwelling does allow for aging in place. The secondary dwelling can be occupied by a carer of the older resident. Secondary dwellings provide the most effective and fastest means of providing affordable housing for people who will otherwise have little alternative but to leave Byron Shire.
While the back lanes and back yards of our towns are becoming clogged with secondary dwellings, those on large acreages in the community are expected to fend for themselves. It is not just human population density that degrades an environment. The means by which we use the land has to be figured into the equation. Human intervention can accelerate environmental regeneration. When I first lived in Byron Bay in the 1970s Ewingsdale was just a paddock with the odd fig tree. Looking over what is now a residential estate, it is hard to discern the human elements from the vegetation.
Merits based
Each application for a secondary dwelling needs to be looked at on its own merits. For this to work properly, a policy needs be introduced, publicised, and openly debated.
The reasons that the facilitation of additional dwellings on such properties have not been supported by the Council include the fact that they were not envisaged by the development consents by which they were created, and not specified in any of the applicable Rural Strategies.
While environmental regeneration has been a key factor in planning regulations for decades, the old notion of large scale monoculture has been largely displaced by the idea of small scale local food production, and the absence of affordable housing for workers has only recently emerged. These issues need to be comprehensively addressed.