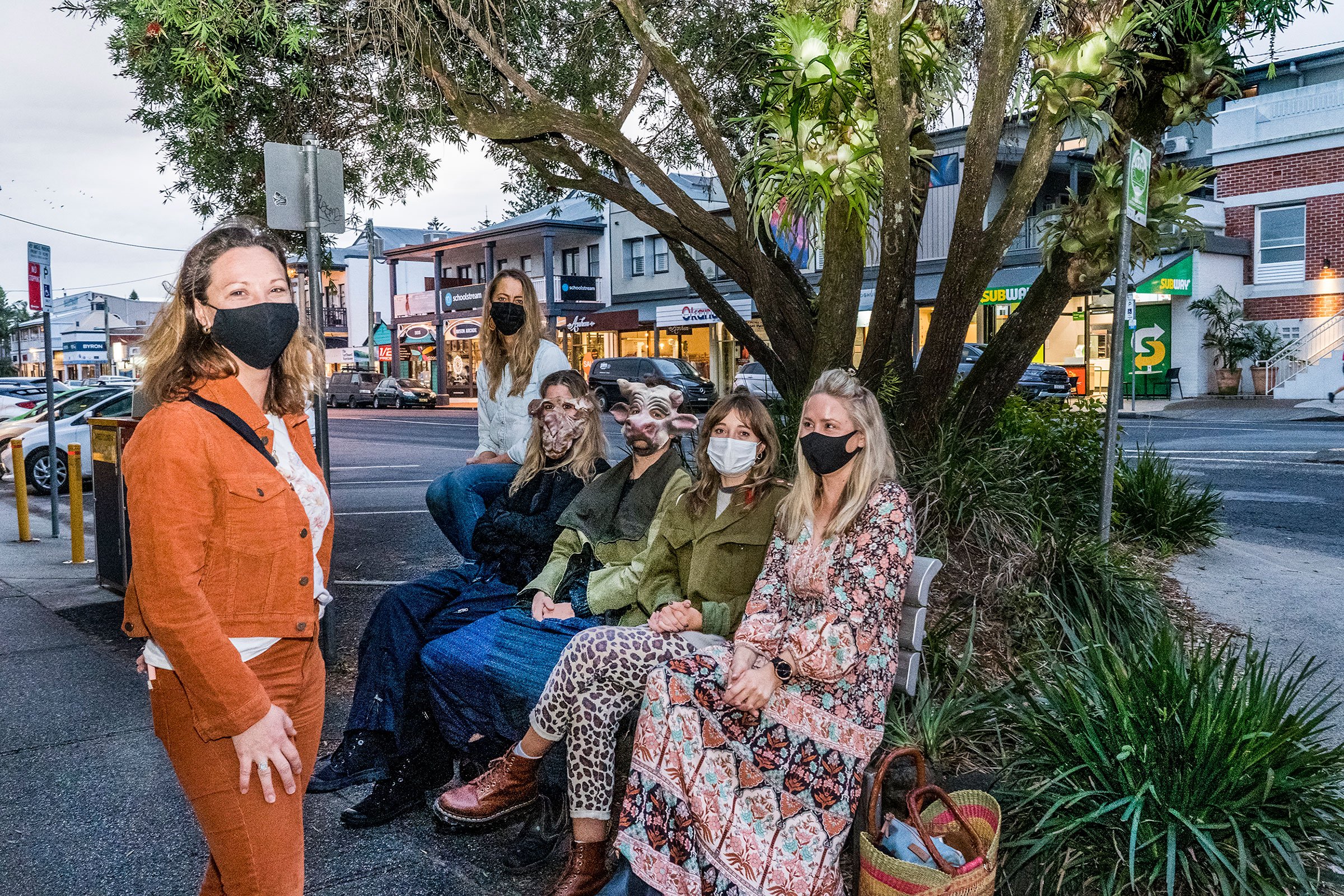 The Greater Sydney lockdown has had a direct impact on local businesses who have seen a dramatic fall in customer numbers, particularly in Byron Bay.
General Store owner Ben Gordon told The Echo, 'Most business owners agree that Byron seems to be the quietest it has been in nearly ten years, and while this has some benefits for us locals, it's not so great for small businesses'.
David Jones, vice-president of Destination Byron, said that before the Sydney lockdown, the visitor economy was expecting a 'historical bump' for this period, with around 65 per cent occupancy for the Shire for July.
'July is normally around 55 per cent occupancy, but now it will be more like 5–10 per cent', he said.
'Any business that is exposed to, and relies on, the overnight and day visitor economy will absolutely be feeling it right now.
'About 80 per cent of demand for the last 12 months has come from Sydney. As long as greater Sydney remains in lockdown, Byron is going to feel very different'.
Mr Jones continued, 'My only concern is the government. I have a very bad feeling the government will want to make sure everyone feels this one'.
'They may push restrictions into October, until the vaccines arrive to push people to get vaccinated. People will keep restricted until then, and that will hamper our visitor economy. Once Greater Sydney can travel, Byron will bounce back with a vengeance'.
Working together
Responding to the slow down, some local businesses got together to begin looking at how they can work with each other and the community to help get through this downturn.
'Right now, with the continued restrictions and lockdowns, everyone is trying to be compliant, but there is very little foot traffic. No one is coming into town', Katie Munro, Arnhem General Manager told The Echo.
'With NSW being a statewide hotspot, the school holidays were hardly a blip. We still get our beautiful community of followers, but the new eyeballs and new traffic from Sydney and Melbourne are lost. The non-local element during summer and school holidays would usually triple revenue for holidays, summer etc.
'So as businesses, we are talking about how we can do the right thing, get a local, community voice and power happening'.
Tourism dependence
The impact isn't just felt by the retailers, with Mr Gordon pointing out that 'From an economic point of view, it has become very clear that Byron depends on tourism – hospitality, retail, accommodation – all heavily rely on tourism, and when they take a hit, there is a knock on effect to other areas such as suppliers, farmers, tradies, services etc. Whether we like it or not, we need tourists'. 
For Byron businesses who pay extremely high rents, while having a significantly reduced income, it's a major challenge to be both paying staff and remaining in business.
'We are hoping that this doesn't continue for too long as there will be some visitor economy businesses that won't survive this second round', Mr Jones told The Echo.
'It is clear that the visitor base to Byron has changed and overnight business accommodation etc are performing well outside of closures. But the ones who relied on international travellers and day visitors are struggling.'
Local support
'While tourists aren't able to come we need to be more self sufficient and resilient,' said Mr Gordon.
'We need to support each other and make a conscious effort to shop at locally owned businesses and keep our money circulating within the community to keep small businesses afloat.'
Ms Munro agrees and told The Echo that she hopes, like the last lockdown, government will provide good support and that people won't panic and will continue to rally for the local community and businesses.
'I am hopeful as a community that we can rally our community to support our community. We are looking at how can we cross pollinate our businesses? How can we get smaller groups, all within the restrictions, but also giving people something to look forward to and get excited about. We wont' give up!' she said.