Ross Kendall
Jarrod Taylor has received the Ninth Dan – the highest award in Hapki yusul, the martial art from which Hapkido is derived, from the master of the third Doju of the Korean Hapkido Headquarters. 
This award was given after Dojunim Kim Yun Sang passed away earlier this year.
The former Richmond River high school student has been living in South Korea for more than 20 years and has dedicated himself to the lifestyle and practice of the Hapki yusul martial art.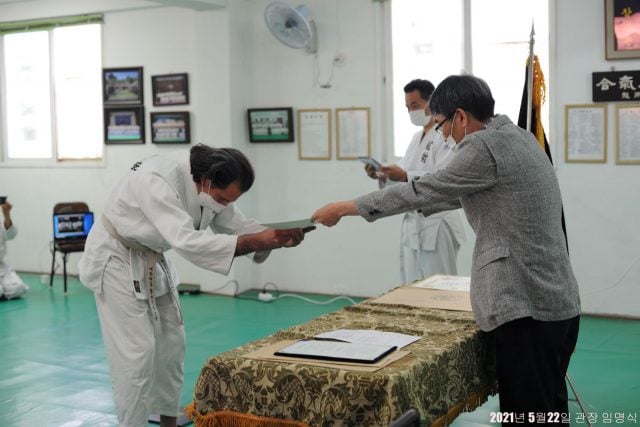 'Jarrod Taylor has demonstrated valor and devotion to prastice authentic techniques in accordance with the Hapkido precepts of truth, love, and perseverance,' master Kim Yun Sang (1934–2021), the Hapkido Hapki yusul Dojunim, said.
'He has strictly trained every day, his accomplishments have far exceeded all expectations'.
Jarrod started training in Hapkido in 1989, in Lismore with the Australian Hapkido Association during his early teens . He also trained in Karate for a short time.
He continued with Hapkido during his university years in Brisbane, until 1999 when he finally made his way to South Korea in search of a master.
In this time Jarrod has conducted Hapkido hapki yusul seminar tours in Australia and Europe and helped to establish the Hapki yusul style in Australia. He works as the Professorial Head of the Department of Liberal Arts at the Joongbu University, Daejon, South Korea.