Wangerriburra Country to host The Long Sunset in February
The Long Sunset is a radiant new boutique live music destination event taking place in February 2022.
Home of the Wangerriburra people, the event will be held at the Elysian Fields at Canungra, just a short hour's drive from Surfers Paradise, Byron Bay and Brisbane.
In its inaugural year, The Long Sunset – the latest event from the creative brains at Queensland Music Trails – welcomes Australian indie-folk duo Angus & Julia Stone, who will perform together in Queensland for the first time since their sold-out performance in Brisbane back in 2018.
The brother-sister duo's performance at The Long Sunset will also mark the first opportunity for audiences to experience the band's latest record, Life Is Strange, live and in person.
'It's been a really long time since Angus and I have had the chance to make our way up to Queensland to perform together,' says Julia Stone. 'It's a truly beautiful part of the world. We can't wait to head north again and perform as the sun sets and the night comes alive. It's going to be electric.'
Five-piece Brisbane indie-rock outfit, Ball Park Music, will also be joining the debut lineup, promising to deliver a quintessentially fun performance for their home-state punters, having not performed live in Queensland since September 2021.
Following on from the release of their new album Changing Colours, Byron Bay-based psychedelic group, Babe Rainbow, will also be performing at The Long Sunset, alongside Brisbane dream-pop act, Hatchie, who will be landing in Australia, direct from New York.
Carefully Curated Lineup
Focused primarily on providing audiences with a carefully curated lineup of Australia's best live acts, a vast selection of local food and art and a wholesome, unique experience for all ages, The Long Sunset also doubles as a signpost for those looking to embark on a much larger adventure in one of Australia's natural wonderlands; the Scenic Rim.
A region of true abundance, the area is filled with breathtaking vistas, fertile farmlands and warm and welcoming hospitality. Surrounded by environmental beauty and charming towns, the Scenic Rim's stunning national parks, bountiful farmlands, restaurants and cafes, boutique wineries, craft breweries and distilleries and unique, hidden gems make it the ideal location for The Long Sunset to debut.
Queensland Music Trails Presents The Long Sunset on Saturday, February 12, 2022, at Elysian Fields, Canungra, Queensland.
The Long Sunset is an all ages event, gates open at 3pm. Onsite camping is available. For event details and to book tickets, visit thelongsunset.com
---
The next few weeks at the Ballina RSL promise a stellar cast of delightful entertainment
The return of Dean Doyle with Sophistication Morning Melodies
This Friday at the Ballina RSL you can enjoy the return of Dean Doyle with Sophistication playing morning melodies. Dean, Narelle and Paul are back where songs old and new are played in that style called swing. Featuring classics from Frank Sinatra to Dean Martin, to Sting; sweet songs from the '30s through to the '70s and more.
The 90 minute shows are on the second Friday of the month and feature the good vibes of a band in fine form as they work their way through the set, engaging the audience on and off the stage. After the concert the band likes to meet and greet the patrons.
12 November
Doors: 9.30am, Show: 10am
All Tickets: $15
A Swinging Session
Dean returns later in the month with Sophistication to bring you A Swinging Session. Featuring Brian Pamphilon and Bruce Rollo this show delivers an evening of swinging music and great vocals as they salute the fabulous Big Band Crooners. The modern Big Band vocal style peaked with Frank Sinatra's Songs for Swinging Lovers in the mid-fifties. Since that album, singing with a laid-back delivery in front of a swinging band has never gone out of style!
You can also expect vocal and piano solos from the fabulous Narelle Harris, and classic drumming from Paul Belsham.
20 November
Doors: 7.30pm, Show: 8pm
All Tickets: $25
Faulty Towers The Dining Experience
The first week of December will see the Ballina RSL host Faulty Towers, The Dining Experience. Straight from London's West End via the Sydney Opera House, this international sensation is returning to Ballina RSL. Officially the world's most sought after tribute to the BBC sitcom, Faulty Towers, The Dining Experience is simply unmissable – and outrageously funny.
Become part of the action as Basil, Sybil and Manuel serve up mayhem on a plate alongside a three-course meal and two hours of non-stop laughter. Expect nothing short of guaranteed fun and a brilliant night out as you climb inside the BBC's iconic TV show and experience it from the inside out… With over 70 per cent improvised action, this is a completely immersive and highly interactive comedy spectacular where anything can happen – and usually does!
Faulty Towers, The Dining Experience
3 December
Doors: 7pm, Dinner and Show: 7.30pm
Tickets $125 Dinner, Drinks & Show (18+)
Disco Diva Fundraiser
You can't miss the Disco Diva Fundraiser – hosted by Ballina RSL and Breast Friends FUNdraising, this is a fun get together, featuring Lisa Hunt, Candy Surprise, DJ tunes and more. Tickets include finger food and a drink on arrival.
4 December. Doors: 6pm, Show: 6.30pm
Tickets: $45 18+
More details and ticket info at ballinarsl.com.au
---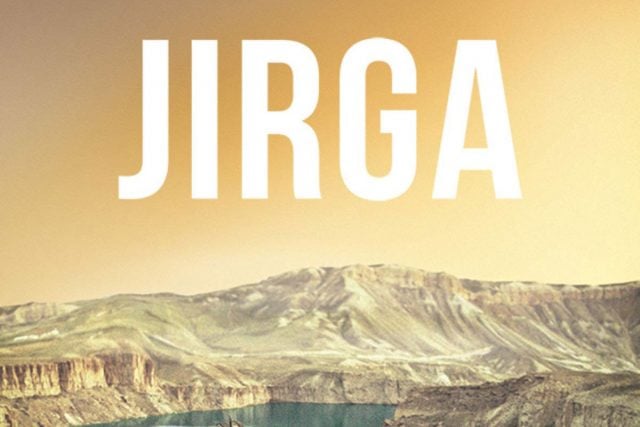 Ballina Region for Refugees Fundraising Event
When Afghanistan fell to the Taliban the world was shocked by images of thousands of Afghan people at Kabul airport trying to flee. Those who managed to escape face a different set of challenges as they begin life in another country, whether it be temporary, or for the rest of their lives.
Ballina Region for Refugees (BR4R) have sponsored two Afghan families (11 people in total) whom they hope will eventually settle in the Ballina/Byron Area.
Byron Shire local and filmmaker, Benjamin Gilmour, is actively campaigning to have a further 50 artists, film directors and musicians be given humanitarian visas. The hope is that a number of those people will also settle in this area.
To assist BR4R in raising the money needed for this resettlement, Benjamin Gilmour's Jirga will be presented for a special fundraising screening. The film will be followed by a Q&A with Benjamin, together with Mark Isaacs, author of The Kabul Peace House. Copies of Mark's book, and Benjamin's books, DVDs and CDs, will be available for purchase, and both Mark and Ben are kindly donating $5 from each sale to the appeal. All funds raised at this special event will go towards resettlement of Afghans in the Northern Rivers area.
Jirga tells the story of a former Australian soldier who returns to Afghanistan to make amends with the family of a civilian he accidentally killed during the war. Seeking forgiveness, he puts his life in the hands of the village justice system – the Jirga.
Jirga will screen at the Byron Theatre, Wednesday 1 December, 7pm.
Tickets for this fundraising event are $25 and are available at Byron Theatre or online: byrontheatre.com.
For more information on Ballina Region for Refugees, go to www.br4r.org.au.