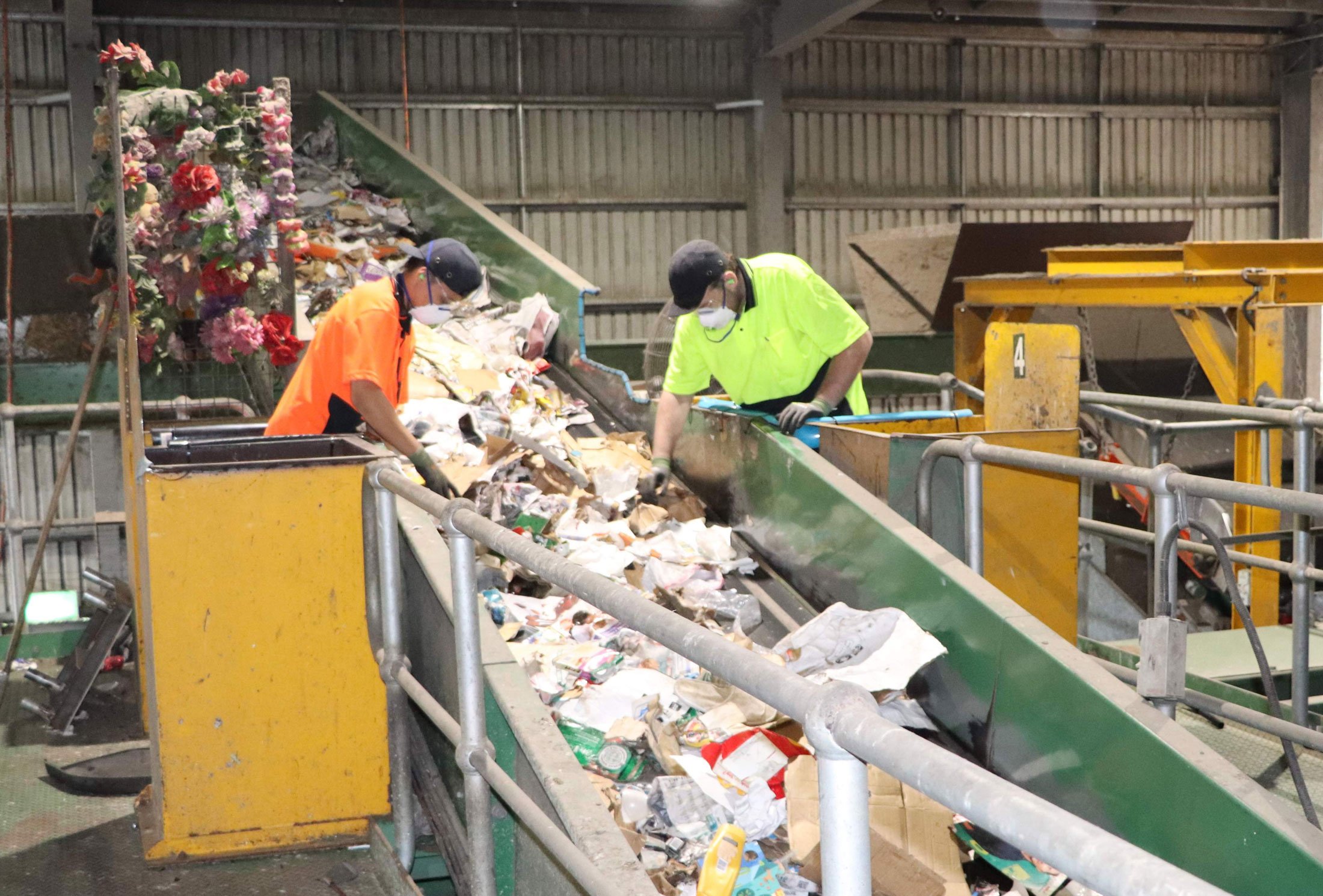 You're busted if you believe that myth – Your recycling does get recycled at a local facility in Chinderah.
As National Recycling Week gets underway from today, it is a time to celebrate our recycling achievements, brush up on our recycling skills and dispel some of the myths and uncertainty around what we can recycle and where it's actually going.
Council's Resource Recovery Unit Coordinator Rod Dawson said he realised recycling could be confusing, given the ever-changing nature of the industry. 'What we can recycle and where it is processed relies on manufacturing companies being able to use our recycled content. And for people to buy recycled items, there needs to be a market for it.
'It's important for our community to know our recycling facilities have made great pathways and opportunities to process and use recyclables right here in Australia.
'For instance, the plastic bottles and containers we put into our recycling bins are sent from our Materials Recycling Facility (MRF) in Chinderah to Kangaroo Plastics Technology in Melbourne where they are sorted and granulated, ready to be used in manufacturing.
'What people don't realise is that small recycling efforts make a huge difference,' said Mr Dawson. 'There are 2 people at the facility who sort the recycling by hand. If recycling is done correctly, it means less contamination and a better outcome for the recycled material to be used again.'
What are some of the things we can do?
For further recycling and waste information or tips on how to re-organise your home waste systems to ensure the whole household is recycling right, visit newaste.org.au/recycleright and tweed.nsw.gov.au/waste-recycling. Watch the video of what happens at the recycling facility at tweed.nsw.gov.au/recycling-reducing-waste.