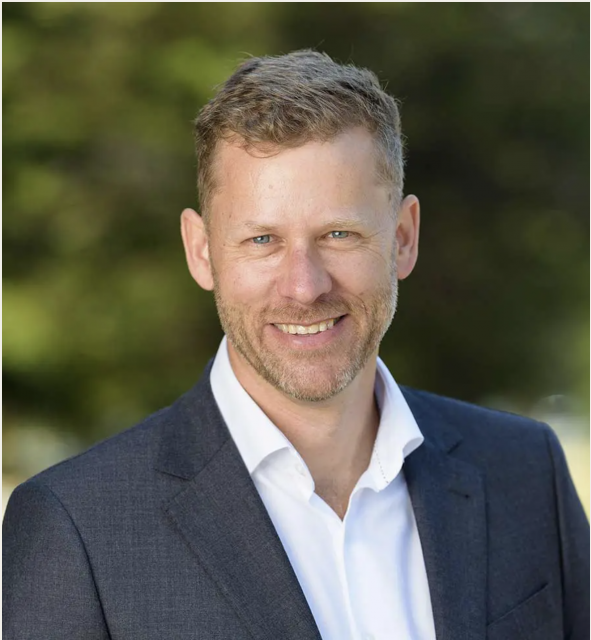 The Byron Shire Council has voted to continue lobbying the state government for a 90-day cap on holiday rentals in certain parts of the shire.
Mayor Michael Lyon officially backed the staff suggestion in Thursday's ordinary council meeting with ultimate support from most of the council.
Independent Crs Alan Hunter and Mark Swivel were the only two to vote against.
Conservative councillor tells mayor to phone a Nationals friend
Cr Swivel said it seemed the state government had 'dug in' and he wondered whether it was appropriate to 'continue raising hopes across the sector', while Cr Hunter referred to short-term holiday letting restrictions in the Byron Shire as a 'passion project' for the council.
As the only conservative member on the council, Cr Hunter used the discussion as an opportunity to advise the mayor to work more closely with the government's local representative on the Northern Rivers, upper house member Ben Franklin.
Cr Hunter suggested previous mayor, Simon Richardson, had set a good example on that front.
Peer review questions 'fresh thinking' of Urbis consultants
Councillors had met with staff a week earlier to discuss a recent economic impact report and peer review of the proposed change.
Consultants working for a company called Urbis carried out the initial report, which advocated for the government's 180-day cap brought in across most of the state last year.
A website for Urbis says to think of the company 'as a creative community of practice experts, working collaboratively to deliver fresh thinking and independent advice and guidance – all backed up by real, evidence-based solutions'.
But when the council commissioned a professional peer review of the Urbis report, staff said anomalies and questionable methodology were revealed.
Review author Dr Peter Phibbs said a ratings system used in the economic study was fundamentally flawed and unreliable.
Urbis consultants failed to give proper weight to various impacts on holiday letting stakeholders, Dr Phibbs said.
Mayor describes 'shambolic' govt process on Byron's STRA
Mayor Michael Lyon later told Bay FM's Community Newsroom* the consultants described negative impacts of more limited holiday rentals on associated workers such as cleaners.
But Cr Lyon suggested the notion was nonsensical, given such workers were increasingly unlikely to service Byron since they couldn't afford to live there thanks to the impacts of holiday-letting.
The mayor told Thursday's council meeting the government's process on short-term holiday rental regulations in the Byron Shire was shambolic.
'Three years ago the then and now planning minister made an election commitment outside this building, outside the council chambers, to our community,' Cr Lyon said, 'that we would be able to lodge a planning proposal to enact a 90-day cap'.
'Since then, and as outlined in the staff report, we have suffered delays, changing goalposts, rejection of our best efforts and if we're honest, modest changes to the government's scheme for short-term rental accommodation [STRA] in the Byron Shire,' the mayor continued.
'The housing needs of our community have been completely undermined by the commercialisation of our residential zones,' Cr Lyon said.
'If we had our way, this council and this community would have outlawed STRA and unhosted properties in key residential areas to ensure our workers could live in the shire where they worked.'
Cr Coorey doubts 90-day cap will stop profiteering holiday house owners
Other councillors including Greens Deputy Mayor Sarah Ndiaye and Independent Sama Balson, who won a seat via Cr Lyon's campaign ticket, vocalised support for the mayor's speech.
Independent Cr Cate Coorey voted in favour but expressed doubts over the merits of a 90-day cap.
Cr Coorey said a 90-day cap meant property owners could still rent out holiday houses nearly every weekend and the limit was therefore unlikely to inspire them to rent to residents instead.
Her comments echoed findings made in recent years by the likes of Anglicare.
Studies carried out by the charity pre-pandemic found the average number of days holiday houses in the Byron Shire were rented for was 89.
Urbis only surveyed property owners, says mayor
Cr Pugh said the government wasn't offering the council an option for a 90-day cap; rather, the choice was between the status quo of 180 days or a continued lack of limits, as Byron Shire holiday property owners have enjoyed up until February.
But Cr Lyon referred to the original wording of then-planning minister Anthony Roberts when he first encouraged the council to apply for a 90-day cap.
Mr Roberts said the council needed to show both social and economic potential impacts of the proposed cap and hadn't restricted the scope of impacts to property owners and tourism operators.
It was later that the state's planning department instructed the council to focus on economic impacts on the tourism industry.
Cr Lyon criticised a lack of comprehensive community consultation in the subsequent Urbis report.
He said the consultants appeared to rank stakeholders in the following order: tourism operators, tourists, renters and purchasers, property owners, businesses and services, local workers and local residents.
'The only surveys that were done as part of this process were of property owners engaging in STRA,' Cr Lyon said.
'There are subjective judgments being made here on behalf of these stakeholder groups by Urbis,' he said.
Return of Anthony Roberts to planning portfolio could be Byron's only hope
Cr Swivel, despite voting against pushing for a 90-day cap, seemed to agree with the criticisms of the Urbis report.
'This might be one of those situations where the outcome has been more or less determined by the process given to the consultants,' Cr Swivel said.
The mayor had earlier said he hoped the recent reinstatement of Mr Roberts as the state's planning minister would work in the council's favour.
*Mia Armitage is also a Community Newsroom producer