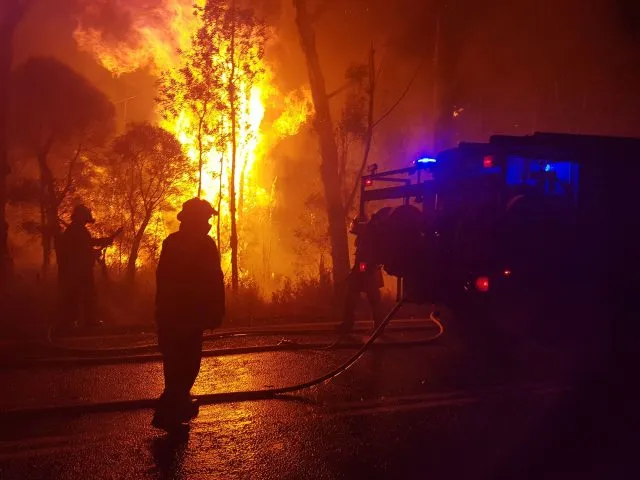 A serious look at the way NSW forests are managed for logging, supporting native wildlife, and the ongoing climate emergency, particularly following the Black Summer fire of 2019/20 is needed. But the ability of the Upper House committee examining the long-term sustainability and future of the timber and forest products industry to do anything more than 'prop up' the logging industry has been questioned. Shooters and Fishers MLC Mark Banasiak is chairing the committee which starts visiting regional NSW communities with its first hearing at Riverina today, 7 February. 
View the hearing at: www.parliament.nsw.gov.au/Pages/webcasts.aspx
North East Forest Alliance (NEFA) spokesperson Dailan Pugh said that they 'welcome an inquiry into the future of the NSW timber industry' though he says they are 'not asking the right questions' and that they 'intent on identifying how to spend yet more public money propping up clearly unsustainable logging of public native forests'.
Mr Banasiak in a media release stated that 'The committee recognises that there are a range of factors placing significant pressure on the timber and forest products industry, including the impacts of the 2019/20 bushfires as well as the ongoing pandemic'. 
'We have gathered evidence on the issues from the many submissions received and the Sydney-based hearings held to date. We are now looking to go out into the regions to meet and listen to the people who work with timber and forest products everyday'.
Mr Pugh agrees that the 2019/20 Black Summer bushfires had a massive impact on our state forests. 'We lost billions of animals, millions of trees and a third of our rainforests in the drought and fires, revealing the developing threat of climate heating and the precariousness of our forests'. 
'Since the fires tens of millions of dollars of public money have been spent propping up the timber industry, and last year the Forestry Corporation lost $20 million logging public native forests,' explained Pugh.
More than just logging
'An honest appraisal would show that continued logging of public forests is not in the community's best economic, social or environmental interests as far greater benefits can be generated by protecting forests and allowing them to mature: increasing carbon capture and storage, increasing water yields to streams and providing increased recreation benefits and tourism opportunities.'
Mr Pugh pointed out that 'a 2021 study by the University of Newcastle found that protecting 175,000 ha of State Forests between Coffs Harbour and Grafton as the Great Koala National Park would, over the next 15 years, generate additional regional economic output of $1.2 billion and create more than 9,800 extra full-time jobs compared to logging.
Save $60m
'A 2021 study by Frontier Economics found stopping logging of public native forests in southern NSW would produce a net economic benefit to the state of approximately $60 million, while also reducing net greenhouse gas emissions by almost 1 million tonnes per year over the period 2022-2041, compared to logging.
Retrain the industry
'Rather than an inquiry to identify how to spend more public money to prop-up an environmentally damaging and uneconomic industry, what we need is an inquiry to determine how best to rapidly transition the 900 people throughout NSW employed in logging public native forests into alternative employment.
'I don't have much faith in the process as when the Shooters and Fishers chaired the 2012 inquiry into public lands they recommended opening up national parks for logging, and the local National Party members supported them,' he explained.
For further information about the inquiry, including committee membership, and terms of reference, visit the inquiry webpage.