So far, there are six candidates who have announced their intention to run for the 2022 election. May 21 is the latest date an election can be held, according to the AEC.
Labor
Vying to return to Canberra is Labor's Justine Elliot, who has been the local MP since 2004.
On her website, Justine describes her life prior to politics as 'front-line police officer working hard to keep our streets safe from crime'. 
'Now, I fight against the Liberal and Nationals' unfair cuts and broken promises'.
Nationals Party

 
On the Nationals Party ticket is Kingscliff resident Kimberly Hone, who has no online presence, apart from Facebook.
Her earliest video post is from November 2, 2021.
She says on a video that, with her husband, she has been running a fitness coaching practice for 12 years. 
'I stand for families and small businesses', she says in another video. Ms Hone replaces Tweed Heads' Hungry Jacks owner, Matthew Fraser, who previously ran multiple times on the Nationals Party ticket.
Greens

 
Mandy Nolan is running for the Greens. She says, on www.greens.org.au, 'As a performer, comedian, MC, writer, author, artist, teacher, ambassador and activist, I've travelled the length and breadth of our diverse electorate'. 
'It's been my job to document the stories of our community. To understand what makes us tick. To speak up about the issues that impact us. To advocate for people who've lost their voice and for the incredible community services that support them. In a way, I've been training to represent this electorate the whole time'.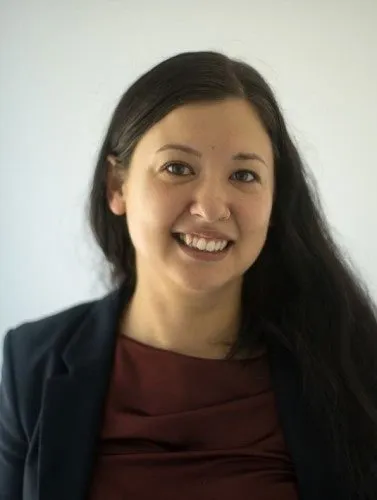 IMOP

 
Monica Shepherd is running on the Informed Medical Options Party (IMOP) ticket. 
According to www.imoparty.com, Monica is a naturopath and a 'passionate human rights activist'.
'It deeply concerns Monica that medical treatments are being imposed or recommended for children. It started with No Jab No Pay/Play and now other states, by designating some children in the age group of 12 and up as "mature minors", are allowing them to provide their own informed consent to receiving these new products, i.e. COVID-19 vaccines that are experimental'.
UAP

 
Rob Marks is running on mega wealthy coal miner Clive Palmer's UAP ticket. 
Very little information is provided about Mr Marks on the UAP site, although he 'has been self-employed for over 30 years'.
A 2019 Daily Mail report claims he 'helped set up the UAP' and defended his son for posting 'memes praising Adolf Hitler and joking about school shootings'. 
'We are absolutely anti-Nazi', he told The Sunday Telegraph. 'My son was 15 when he posted those memes. He is now 18'.
Inde

pendent Warth

According to Mr Warth website he is an 'internationally recognised multi award winning wildlife filmmaker'. His website lists policy details around freedoms and liberties, vaccine mandates and passports as well as taxation reform.