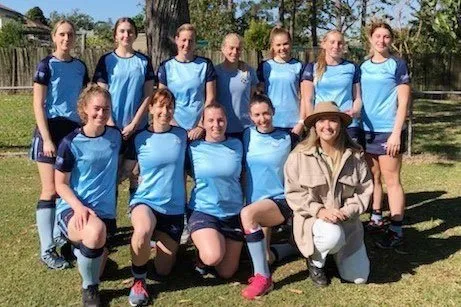 Ballina Hockey Club will be celebrating its 100th anniversary with a reunion birthday party on 17 September.
The club was first established in 1922 to support a women's team with the men coming on board in 1929, according to member Maureen Bradbury.
The first hockey field in Ballina was at Clement Park (now the Ballina Coast High School field) and today it is a water-based turf at Kingsford Smith Park.
All welcome

 
'The Hockey Club is having a reunion and celebration at the Ballina Jockey Club on the 17 September this year,' Maureen said.
'The Club would like to see as many older as well as current players attend. There will be a dinner, plus memorabilia, write-up, photos, and plenty of wonderful catch-ups. The theme for the night is the roaring '20s (dress-up optional)'.