Bangalow Land and Rivercare has been helping to restore the land and water since 1998.
The group was started by a few locals who were concerned with the water quality in Byron Creek. Their charter is to revegetate the banks with native species to improve water quality and provide habitat for native fauna. 
President Noelene Plummer says participating in land care is great fun and it's healthy. 'You're outdoors, you're meeting people. It's good for your mental health to get out. Instead of worrying about everything that's happening in the world today you can actually feel like you're being constructive and doing something.'
Noelene says the group has planted a lot of human and animal native food trees. 'None of these trees were here. We've planted all of them.'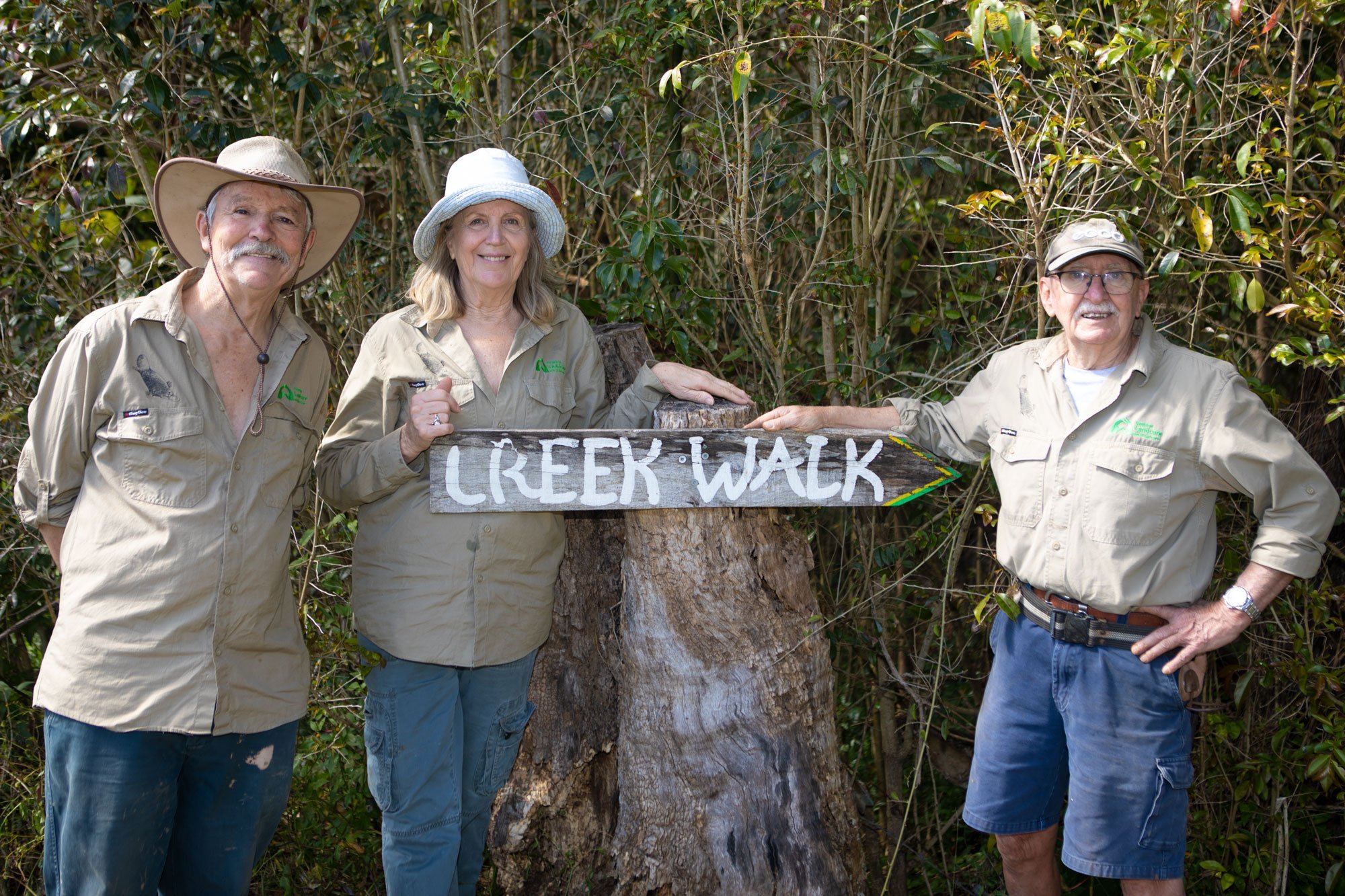 Noelene says the group gets together every week. 'We meet up on a Saturday morning, and we do two hours. So some people can only come once a month and others come every Saturday. We usually have eight to ten people, but we're all getting old.'
Noelene says Bangalow Landcare is hoping to encourage new blood to come and join the group. 'We would like to encourage younger people to join our Landcare group. We've got a lot of older people, and we sort of need young people to come and take on our work – and to eventually take over the group and continue our work.'
Bangalow Land and Rivercare works every Saturday morning from 8.30am to 10.30am on varying sites.
For more info email: [email protected] and you can be put on the weekly email list to receive notification of working bee details weekly.