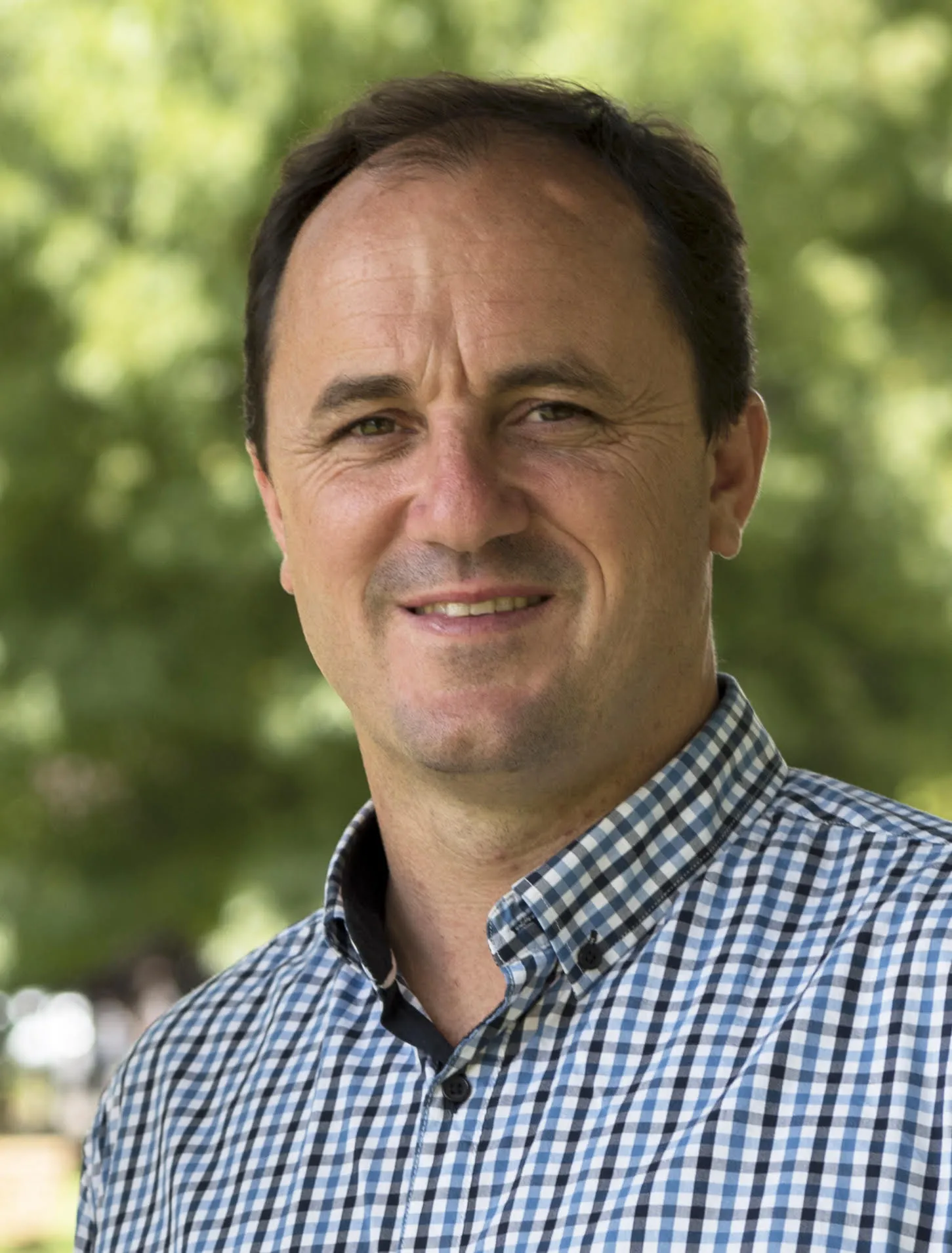 Former NSW Greens MLC Jeremy Buckingham is back on the hustings as the lead upper house candidate for the Legalise Cannabis Party in the NSW state election.
Well known for his role fighting unconventional gas fields across the state, Mr Buckingham says legalising cannabis has been another long term passion.
Since leaving politics in 2019, he's faced the tragic loss of his son, which he said was part of the reason for putting his hand back up for the political bear pit.
'I've got more to contribute,' he said. 'When these things happen, you have a choice whether to just lay down and give up, or stand up and keep doing what you're passionate about. So I've chosen the latter. And, yeah, it's helped.'
Mr Buckingham told The Echo he's always been passionate about cannabis and hemp. 'I was an activist in the 1990s with an organization called the Hemp to Paper consortium in Tasmania, that was associated with the Australian Democrats, looking at alternatives to native forest logging for paper pulp.'
He says there's also the potential for major new hemp-based industries including fibre, animal feed, building products and carbon sequestration, all with significant water savings over other alternatives.
'I was in the Greens and of course, in that organisation, cannabis legalisation and drug law reform was a key plank. I also had the portfolio for agriculture, so I pushed very hard and ultimately successfully for the legalisation of the sale of hemp foods, together with Paul Benhaim in Bangalow.
'We're very proud of that campaign we called Hemp is Healthy, about how cannabis seeds are an incredible food and super safe.'
Legalise it?
Jeremy Buckingham is now part of the bigger struggle to legalise cannabis for other uses, for a range of reasons.
He describes the plant as an 'economic powerhouse', potentially the basis of 'a huge industry that would benefit the NSW economy and society enormously.'
Mr Buckingham says the war on drugs has failed, cost the community billions of dollars, and put large numbers of cannabis users in jail, 'unnecessarily and pointlessly, because people still use cannabis and humans have used cannabis for thousands of years and will continue to do so.
'I want to make sure that we – like other jurisdictions including California, Colorado, Canada, Germany, Thailand and South Africa – implement a recreational cannabis regime for adult use. That will unleash massive amounts of economic development in this state.'
Mr Buckingham says that since legalisation in some states, the legal cannabis industry in North America is now worth nearly $100 billion dollars and employs 400,000 people. He said a similar industry was waiting to be unleashed in NSW in places like the Hunter Valley and the Northern Rivers, producing recreational cannabis, medicinal cannabis, CBD and other products.
'That would be an alternative for people moving out of jobs like coal mining and coal fired power generation. For regional jobs, it's an economic boom.'
Cannabis, justice and the Australian way
Jeremy Buckingham says legalising cannabis is also about justice.
'People in this state are absolutely sick of governments that are beholden to the alcohol and pharmaceutical industries,' he said. 'They're sick of alcohol related violence. People who are consuming cannabis, you know, the most dangerous thing they do is probably eat too much nachos.
'Sensible adults see what's happening in California. They've seen what's happened in other jurisdictions. And it's time for Australia and NSW to do the same.'
Drug driving tests are a big issue on the Northern Rivers, with people getting into trouble with the police for having cannabis in their bodies, even if there's no evidence of driving impairment, and in some cases with people who have legal medical prescriptions. How will your party address that?
Mr Buckingham said he would push for impairment-related tests, similar to alcohol. 'The 0.05 test is an accepted standard across the globe, that is the point at which your driving skills become impaired. We should establish similar impairment tests for cannabis.
'The first order of business for the Legalise Cannabis Party, when we get into parliament, like we have in Victoria recently, is to push for a trial of impairment tests over presence tests, so that if you have a joint or have a cone, on a Friday or Saturday night, you're not going to lose your license because you get caught in a random drug test on Tuesday, when you're absolutely sober, not impaired.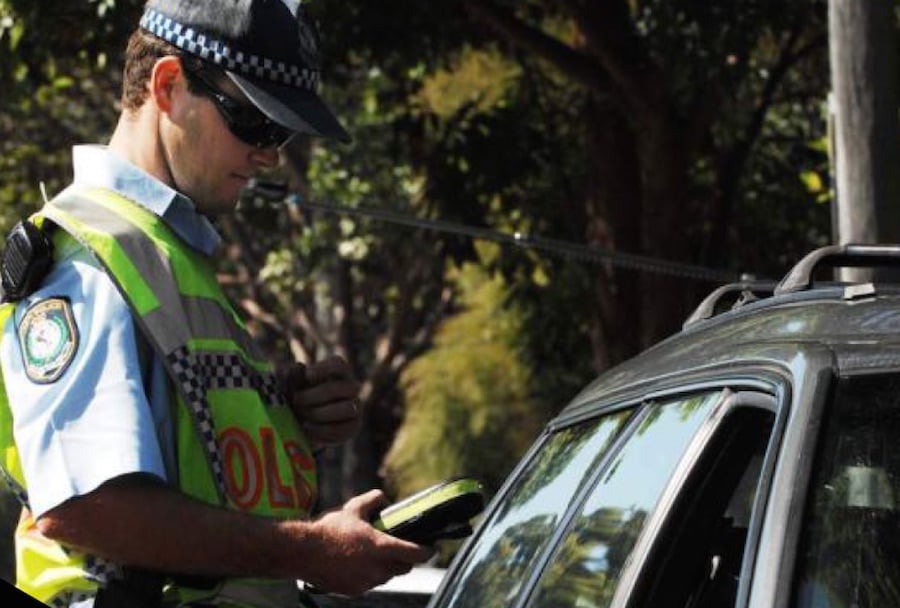 'Perhaps you're taking medicinal cannabis, legally, with a prescription, for some chronic ailment, and you test positive for a substance that you're using to help with your health or save your life. If you test sober, you won't lose your licence.'
Mr Buckingham said that in California, impairment tests have already been implemented, running on mobile apps, such as an iPad held by a police officer, to test cognitive ability and reflexes. 'We want to see what's the best practice and implement that in Australia, rather than just test for presence of cannabis.'
Health issues
A lot of people are concerned about the effects of cannabis on the brains of young people. Your party is not advocating cannabis use for teenagers, is that right?
'Yes, our policy is that we support the legalisation of recreational cannabis for adults,' said Mr Buckingham. 'We believe that younger people should not be using cannabis while their brains are forming. While they're developing, they shouldn't be using any sort of drugs; alcohol, tobacco, and cannabis. It's going to have negative outcomes,' he said.
'By legalising cannabis, we can have those mature discussions, out in the light, about what cannabis use should look like, and what cannabis abuse looks like.'
He says American research shows that about 15 per cent of people in California were using cannabis regularly when it was illegal, and about 15 per cent of people regularly use cannabis now. 'What they saw, though, was a decline in young people using it, and it lost its cultural/bad boy/rebel cachet, because anyone could choose to do it.
'We've seen in North America a decline in the numbers of young people regularly using cannabis. So that's a good outcome. It shows that when you legalise something, regulate it, and educate around it, you get better outcomes, much better than just sticking your head in the sand and pretending something that humans do isn't happening.'
Mr Buckingham says it's a similar story in other jurisdictions, with more people trying cannabis, initially, but about the same number of people eventually deciding they like it.
'If you like cannabis, you like cannabis. You should be free to be able to use it responsibly, in a regulated and safe way. You should be free to grow your own cannabis, share it with friends, and use it safely. And if you don't want to, you don't have to.
'It's about freedom of choice. That's a critical thing. And we're seeing that message resonating with a lot of people. There's a groundswell of support for legalisation of cannabis in Australia and across the world. It's just a matter of time until this reform is put into place.'
How are you planning to bring votes away from other parties who support legalising cannabis?
'Because we are specialists, we will get it done,' said Jeremy Buckingham.
'A lot of other parties are trying to walk and chew gum, but for all those people in the Northern Rivers who've been busted, dragged into court, lost their license, ended up in jail or had helicopters buzzing their place, just because they like to sit back and have a spliff, this is the change we need to happen.
'It'd be great in in five years time, if we had shops and dispensaries where people could safely buy safe cannabis products, use them and educate themselves,' he said.
'There's been a massive economic boost to the farming communities where we've had legalisation. It's a whole new sector of agriculture and horticulture, that blossoms quite literally overnight.'
What about other issues, does your party have policies apart from legalising cannabis? 'We will focus on this, but we're a progressive party,' said Mr Buckingham.
'We're going to be good on the environment. With all my years of campaigning on saving the Darling River and stopping CSG we are going to continue a progressive environmental platform and on social justice issues more broadly.
'But our focus will be on campaigning, pressuring the government to bring about this change, unleashing a huge economic boon for regional New South Wales, and making sure we don't waste taxpayers' money on criminalising people unnecessarily.
'We're an absolutely specialist party. And it's likely that we will be in the race for the last upper house spot with One Nation. That means a vote for the Legalise Cannabis party makes sure that the upper house does not fall into the hands of ultra conservatives.'
Jeremy Buckingham has direct experience with this situation, having successfully denied Pauline Hanson a spot in the NSW upper house when he was elected for the Greens in 2011.
'Yes, and I want to do the same thing again,' he said. 'The last thing we need is people in the parliament who are sowing division, who are creating hostility in the community, who are regressive on social and environmental issues.
'A vote for our party makes sure you're putting a voice in there that's going to bring people together on all kinds of issues, but especially on one that impacts tens of thousands of lives in this state every week with the drug driving laws, and that's cannabis law reform.'
You're running lower house candidates in quite a few areas, but not in the Northern Rivers. What's the thinking behind that?
'We want to work constructively with progressive parties and we did not want to see the seats of Lismore or Ballina pulling into the hands of the National Party. They've got bad policies when it comes to cannabis law reform and more generally.
'We're not running in those lower house seats because we'd prefer Labor or the Greens to get elected than the Nationals. We're very disappointed though that the Labor Party has decided to preference the Shooters Party and not preference us. This is the party of Robert Borsak, who shot and murdered an elephant, then ate it.
'We're also disappointed that the Greens have not preferenced Legalise Cannabis in the Upper House, which opens the door to one of those last spots going to One Nation.'
What will be the party's stance if you get into some sort of balance of power situation? 'We will put the interests of NSW and positive policy before before anything else, so we will work constructively,' said Mr Buckingham.
'If there's a change of government, we're far more likely to get the policies we want put in place with a Labor government. So we will work constructively with those parties to bring about the reform that's needed.
'What's important is the policies and the outcomes for the people of New South Wales, not our electoral success or not,' he said.
What have you learned from your previous time in the NSW upper house that's going to help now?
'I've learned that you need to bring people together,' said Mr Buckingham. 'When I was working to stop coal seam gas, we worked really hard to bring activists, hippies, plumbers, farmers, shop owners, everyone, together – you get things done when you build consensus.
'That's what I plan to do with cannabis. I want to bring the farming community, the young people, old people, people who are suffering from sports injuries, people who've been caught up in jail, the cannabis growers, some of whom are now growing medicinal cannabis.'
Mr Buckingham recognises that he will be coming up against large pharmaceutical companies who are currently growing medicinal cannabis products in a protected market, but says he wants to see a diversity of people involved. 'Yes, we want to see an emphasis on homegrown medicine and homegrown, recreational cannabis,' he said.
'Sure, there's going to be a role for the mass production of some products. But the priority should be on mum and dad producers, small farms diversifying, employing people and providing nice quality products; not just mass produced stuff that is just being created and sold for corporate profits.
'We want to see sustainability as a key part of the industry, we don't want to just see massive indoor hydro setups using heaps of power.
'We want to see sungrown, organic, beautiful cannabis growing, fields of hemp, and those being value-added in terms of the diversity of products being created, with jobs being created in the regions where they're so desperately needed.
'I want the chambers of commerce and industry to recognize the enormous benefit that cannabis can have in terms of tourism,' said Jeremy Buckingham.
'Think about it, how valuable a brand would Nimbin Buds be? Or Byron Bay Buds? People would travel from the other side of the world – they already do. Locals deserve to see some benefits after doing it hard for so long.
'The key is to talk about the positive elements to it, show people the cost of inaction and bring people together,' he said. 'That's what I've learned. Build consensus, and the change we want will come. This issue is catching fire.'
NSW goes to the polls on Saturday 25 March.