The clearing of the flood prone development site at 60 Tringa Street, Tweed Heads appears to have been completed by developers MAAS Group Holdings who then pulled out from the site on 24 April. 
The approval is part of a 27-year-old development application (DA) that was bought last year by MAAS Group Holdings from Dubbo for $20M+ that sits on the floodplain next to Cobaki Creek, and the Tweed River. 
According to locals the developers have cleared vegetation communities listed under Federal and State legislation as Endangered Ecological Communities and that were subject of development consent approval conditions. They say that there were 'several breaches of the consent conditions'.
The need to stop developing on floodplains has been supported at all levels of government. Many groups are calling for the NSW Labor government to take action and put a moratorium on legacy DAs, like the Tringa Street one, so that they can be considered in the light of the 2022 floods. Tweed Shire Council is currently seeking advice on managing legacy/zombie DAs.
A MAAS Group Holdings spokesperson responded to questions from The Echo stating, 'MAAS undertook the works in accordance with the approval. Tweed Heads Council were the certifier and conducted a pre-construction inspection, they also inspected the site during construction and post construction. Council did not issue MAAS a Stop Work Notice and they confirmed that they are satisfied with the works undertaken. Maas will continue to work with Council and other stakeholders.'
Recognise value of wetlands
Ms Smith has called on the all levels of government to recognise the value of wetlands to local communities as recently highlighted by Southern Cross University study that found the 'coastal ecosystems absorb and release greenhouse gas emissions' and 'that the majority are a net greenhouse gas sink'.
'There needs to be an urgent shift to recognizing these coastal and wetland ecosystems as vital natural resource assets of significant economic value for the services they provide in the health of our waterways and human communities, and productivity in supporting industries that contribute to regional economies,' Lindy Smith, president of the Tweed District Residents and Ratepayers Association, told The Echo.
'Under the Cobaki and Terranora Broadwater Catchment and Estuary Management Plan developed 2009 an annual ecosystem service value is estimated at $19,841,119.
'However, for the last decade and more we have seen the decades of great work that had been done in recognising the critical importance of these ecosystems go out the window with the "develop at any cost" mentality. These ecosystems have now been well studied in the added service of managing the impacts of climate change as blue carbon sinks.'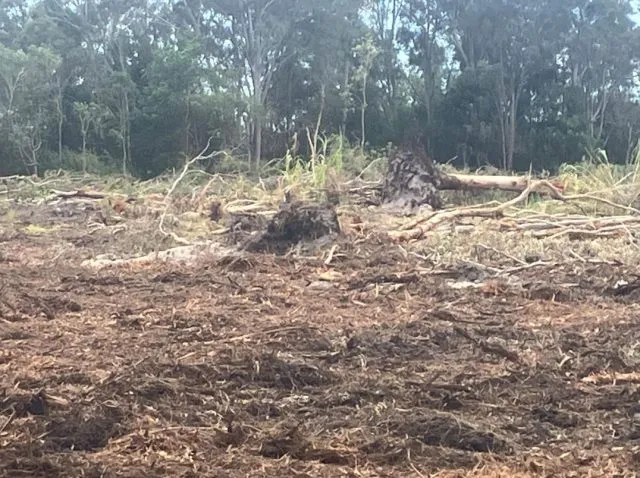 'In releasing the NSW Coastal Hazard Maps – SEPP NSW Coasts November 2016 the then Planning Minister stated, "wetlands are key environmental assets, acting as important habitats and playing a vital role in maintaining water quality, they are also the most threatened ecosystems in Australia. In August 2017 an international study was released identifying wetlands as the most threatened ecosystem globally – but we continue to wipe them out! 
'The draft Far North Coast Regional Water Strategy November 2022 findings included "declining catchment and river health – lack an overarching framework for managing water quality and waterway impacts",' said Ms Smith.
'The government needs to urgently re-establish the Catchment Management Authorities. Immediate planning is needed to manage the impacts of sea level rise and climate change to establish areas for landward movement of the coastal ecosystem vegetation communities – we must implement the science and knowledge we now have to reverse catastrophes rather than using it simply as a public relations exercise.'