Starting off this year's Reconciliation Week in Tweed is the Kinship Festival at Murwillumbah this Saturday. 
The Kinship Festival will kick off a week of celebrations on Saturday 27 May at 10am in Knox Park, Murwillumbah. The annual community-led event allows people to connect, share and participate in First Nation's culture, community and country.
The Kinship festivities will commence with a welcome and smoking ceremony, followed by a corroboree with ten different dance groups from across the Bundjalung Nation and beyond. They will celebrate kinship connections through dance, art installations, language workshops, weaving, children's nature crafts and traditional games, live music, youth space – and there will be the always popular Aboriginal artisan market.
National Reconciliation Week runs from 27 May – 3 June and there are a number of activities and events planned throughout Tweed to celebrate reconciliation. The theme for this year's Reconciliation Week is Be a Voice for Generations. The theme encourages all Australians to be a voice for reconciliation in tangible ways in our everyday lives – where we live, work and socialise.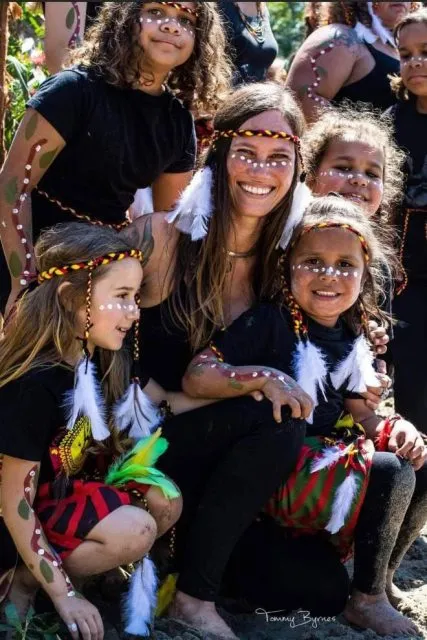 Interactive map
As part of Reconciliation Week, Council is launching an interactive map which allows users to visualise and discover achievements made towards reconciliation in the Tweed. Some achievements to date include Council's recent submission of a new Reconciliation Action Plan (RAP) to Reconciliation Australia.
Tim Appo, Council's Aboriginal Community Development Officer and member of Council's Reconciliation Action Plan Committee is proud of Council's achievements and collaborations over the past year.
'This year, Tweed Shire Council's Aboriginal Advisory Committee – the official liaison between the local Aboriginal community and Council – celebrates 25 years of informing and collaborating with Council on culturally sensitive matters and issues that affect Aboriginal people,' Mr Appo said.
'The Committee has been instrumental in the creation of Council's Aboriginal Heritage Management and Mapping Plan as well as the making of Council's Reconciliation Action Plan. The Committee was also tasked with the cultural naming of new streets within the Kings Forest development.'
Walk on Country
The final event will be the whole-of-community Walk on Country at the Kingscliff Foreshore on the closing day of the festival, Sunday 4 June.
Following an official Welcome to Country, the walk will commence at 10am at Ed Parker Rotary Park at Cudgen Creek and finish at Cudgen Headland Surf Life Saving Club. After the walk, there will be a free community barbecue and gathering, as well as a First Nations live music band, Elders' morning tea, activities for children and opportunities to be involved in a Sea of Hands installation, which is occurring at various locations across Australia.
Livvi's Place
Another recent achievement has been the creation of Livvi's Place – Goorimahbah Place of Stories, a playground and cultural space that celebrates the Bundjalung Nation through artwork and storytelling. Fingal Head playground was also recently updated to include homage to the deep cultural heritage of the area.
Council is currently working with Aboriginal groups to look at ways to preserve local cultural heritage and landscapes through projects such as the Hastings Point Headland Management Plan and the Norries Headland Masterplan. Council is also working closely with the Tweed Byron Local Aboriginal Land Council, to consider the impact of visitors to these areas and their impact on local species and sensitive coastal eco systems.
Other highlights have been Council's support of the Tweed Goori Youth Holiday Program and the creation of Council's award-winning Aboriginal and Torres Strait Islander Town Planner Development Program which saw Council hire its first Aboriginal trainee town planner.
Find out more about what Council is doing towards reconciliation in the Tweed via our webpage. To see what is being done across Australia as part of National Reconciliation Week, visit Reconciliation Australia.