August 3 marks 60 years since the arrival of the Australian Army Training team in South Vietnam and 50 years since the withdrawal of combat troops.
Five-hundred and twenty-three Australia soldiers were killed in action in Vietnam. Putting that figure into perspective, Australia lost 41 in Afghanistan.
He was only 20
Private Geoffrey 'Rick' O'Shea of the Special Air Service Regiment, who died on October 1, 1967 in action in Vietnam.  O'Shea was 20 years of age.  
The Australian Government will mark the occasion with a service, televised on the ABC on August 18, from the Australian Vietnam Forces National Memorial in Canberra – but many Vietnam vets feel there needs to be something more.
It's hard not to get political when talking about any war, but Vietnam in particular.
Vigil is a veterans' initiative
The Vietnam Veterans Vigil is a veterans' initiative and not a government one. Many vets feel that the government has been extremely quiet on the whole matter – some suggesting that they don't want people standing at gravesides, remembering the real cost of wars fought to keep in the good books of America – preferring a photo op for the politician and generals on Anzac Parade, where they control the narrative and mention, almost in passing, the '523 who did not return'.
The VVV is about recognition of individual loss and a family's grief at the death of their son, husband or father, while the ceremony on August 18 2023 will recognise and remember the collective loss to the nation.
For the VVV, across the country, veterans and family members will stand beside the graves of the fallen. In Mullumbimby, the community is invited to join RSL members at the Mullum cemetery on August 3 at 11am.
Recognising Vietnam Veterans and next of kin
It is recognised that many Vietnam Veterans, and the next of kin of those killed in action, are either too frail, or do not have the financial resources to attend the ceremony in Canberra, but may be able to visit their local cemetery, and by doing so, play an active part in this significant year of remembrance.
The aim of the VVV is to provide surviving Vietnam Veterans, next of kin, the relatives of the fallen, and the Australian people an opportunity to participate in a meaningful way, across the nation and overseas. By recognising individual losses, the vigil will pay respects to those who were killed in action, and show solidarity with their loved ones.
It's intended to hold a service of remembrance at every grave or commemorative plaque site across the nation and overseas.
He was only 19
Brian 'Brasso' Bamblett says he was 19 and one week old at the time of his first tour to Vietnam. 'It was 1969 the first time, and 70/71 the second. We lost 25 people. On my first tour I lost 12 out of 30.'
Does Brasso feel he was one of the lucky ones? 'Yeah, well, I suppose. Or my number didn't fall…'
To garner favour with America
Local man and National Co-ordinator of the VVV, Major John Thurgar, SC MBE OAM RFD (Retd), said Australia's commitment to send troops to train, then fight in South Vietnam, was to garner favour with America in their pursuit of their own geopolitical objectives. 'This was the first post-WWII folly by successive Australian governments,' he said.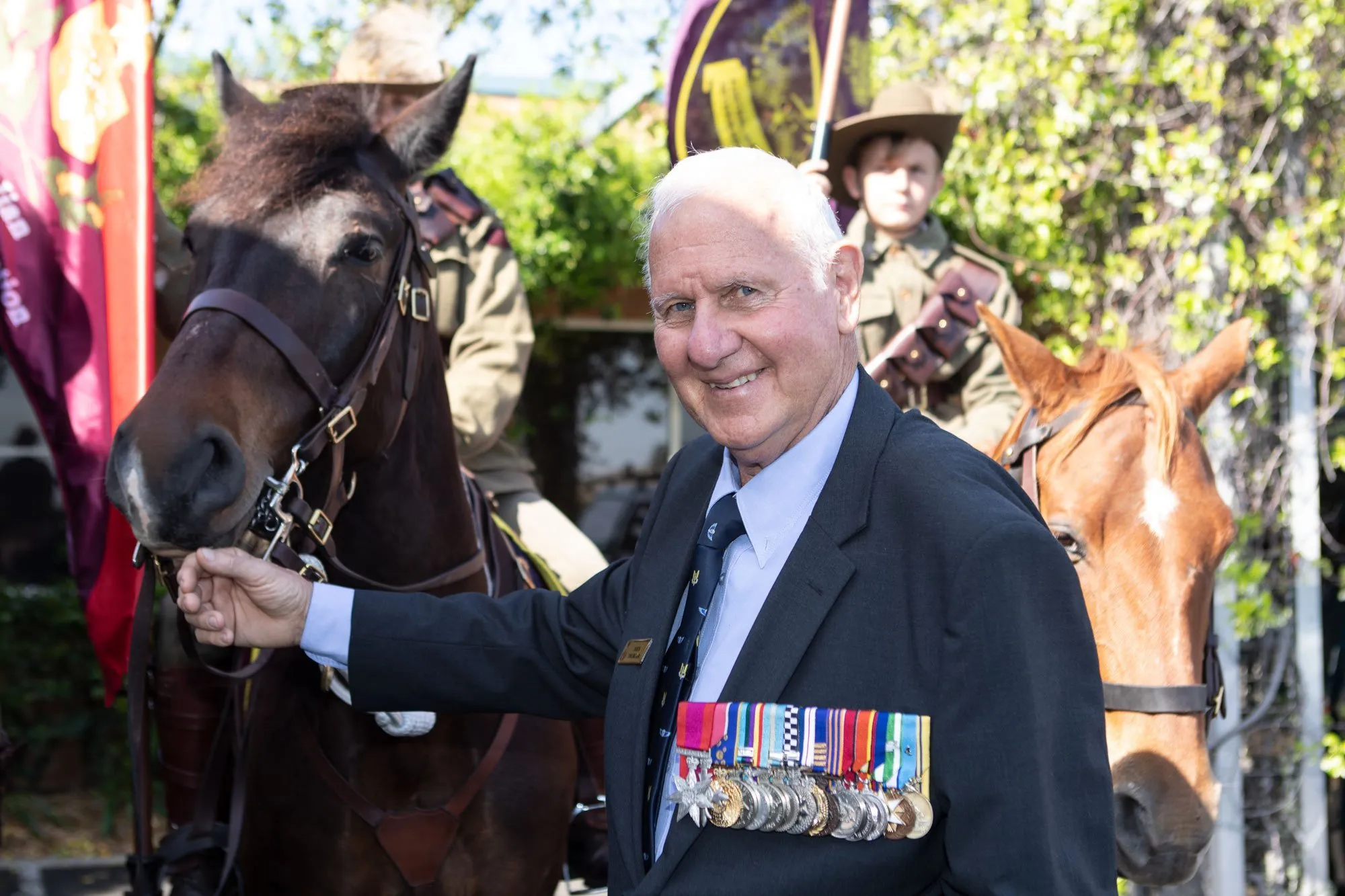 'We still do not have a War Powers Act which requires the Parliament to decide what is or is not "in our national interest", before sending our forces off to war with the possibility of being killed, maimed or worse.'
Major Thurgar said from 1965 to 1972 young men had to register, with the possibility of being conscripted and sent to fight in South Vietnam. 'At 20 years of age they were too young to vote, get married without their parents written consent, or buy a beer in a pub. Yet they were old enough to be conscripted into the army and be killed in another country.'
These days, Brasso is the President of the Mullumbimby RSL Sub-branch. Secretary of the Sub-branch Neville Watts (who will be at the vigil) served in Somalia. He says even though he's not that young, he's of a younger generation. 'We look up to the Vietnam guys and particularly Brasso –  I've got a lot of respect for him and all the guys that went to Vietnam. It was a lot tougher [for them] than I did it, and even guys after me. 
'So it means a lot to us to be just to be able to be here and support him.'
Watts also wants to pay homage to people like O'Shea. 'Geoffrey O'Shea was part of the SAS –  I've got a lot of respect for them.'
Major Thurgar said there are four KIA buried in Lismore, one Ballina, one Mullumbimby and one Tweed – these are just in our area alone.  'The Vietnam Veterans Vigil on 3 August 2023 is about remembering the individuals who were killed and the loss suffered by their families,' he said.
Brasso says O'Shea's family will be in Mullumbimby for the service, and he hopes that the community will join them to pay their respects.