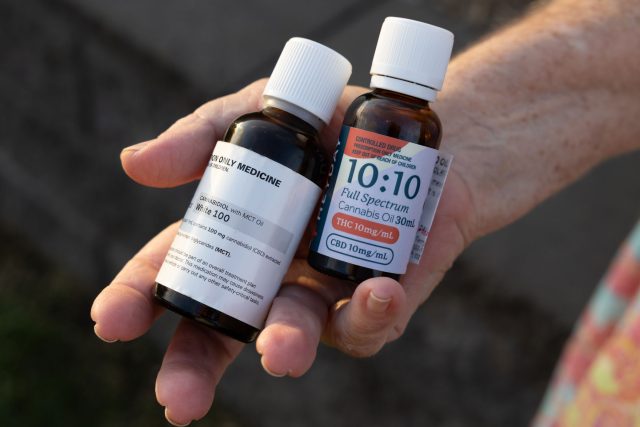 When I first left the bench, I was approached by a group of enthusiastic, committed young medicinal cannabis entrepreneurs and activists to lead DriveChange – a lobby group for the driving rights of patients.
I thought it was such a minimalist no-brainer that it would be a short sharp campaign, resulting in adoption of the same sensible laws as in Tasmania and most of the rest of the world with a defence for prescription patients using their medicine as directed.
You can have huge strides in medicinal cannabis law reform, and decriminalisation for possession and use, but if you cannot drive for days after consumption, it is arguably all for nought. Australia does more random saliva tests than the rest of the world combined.
Yet despite three years of campaigning, countless interviews, presentations at five parliaments, submissions galore, the election of five legalise-cannabis politicians (with the balance of power in two states) we were getting almost nowhere.
Now we have gone backwards in two retrograde developments.
Victoria was our great hope, with the premier promising change for medicinal cannabis users and we were waiting with bated breath.
And now the Victorian government has finally made a pronouncement – of not making a decision at all. Instead, they are funding an 18-month study, sometime, involving driving on private roads after taking THC. This is an unnecessary, irrelevant and cruel ruse.
Prohibition
The research is unnecessary because it has already been done to death. The Lambert Institute in NSW, and countless international studies have shown that if patients use cannabis as directed, they pose no greater risk to the community than if they are driving in pain, or without sleep, or utilising any of the alternative medications such as opioids, barbiturates, benzodiazepines or many anti-anxiety options.
And the proof is in the pudding – not one commentator or authority has suggested that the Tasmanian provision has led to any additional road deaths or trauma. There is not a single coronial finding in Australia where medicinal cannabis has led to a death. This is all about prohibition, and nothing to do with road safety.
It is irrelevant because it asks the wrong question.
The real issue is not whether or how much cannabis affects driving, it is why would government treat cannabis differently to any other prescription drug? Imagine for a moment that a new drug came on the market called Grass, which quickly gained medical approval for a range of conditions from epilepsy to anxiety.
Within a few years almost five per cent of the adult population happily used Grass, even though it was not on the PBS, and cost several hundred dollars a prescription.
No one would for one moment suggest that a minuscule detectable level of Grass in a driver's saliva should lead to loss of licence and criminalisation and that we would have police test people on street corners.
The only reason we have these laws is because cannabis was once completely illegal.  
It is cruel because cannabis patients under the current legal regime are faced with a Catch-22.
They can do as their doctor has prescribed, and then not drive at all, or they can run the gauntlet, while desperately searching the internet for the masking potential of apple cider vinegar and anti-acids.
As a result, tens of thousands each year will be arrested and lose their licences and jobs and houses.
It is cruel, because the millions of tests keep police and the courts and the whole criminal justice apparatus from policing real crime, like domestic violence and child sexual assault. It is cruel, because it robs the community of road-safety resources, which could be spent far more wisely. It is cruel because the alternatives to cannabis include prescription drugs prone to side effects, addiction and overdose.
And of course, the fear is that other states now will just say, 'well we have to wait for the Victorian research'. Grr.
Backwards step
In NSW, the backwards step results from a decision of a District Court judge who has decided, out of the blue, and against the submissions of the prosecution, as well as the driver, that a key defence is unavailable to those charged with drug detection offences.
I had decided that a defence of 'honest and reasonable mistake' was available in cases of spiking, passive smoking or where the user was unaware that they would have any drugs left in their system.
This was following a line of other cases for low range drink driving.
My decision was adopted in countless cases. But not anymore – according to this new ruling, no matter how the drug gets into your system, whether you knew it was there or not, it is now an absolute liability offence.
I hope that this gets overturned on appeal, but for now, the situation is replete with uncertainty and a significant loss for those seeking change.
It is disheartening and dispiriting and these developments put us back years. And it eats time that could be devoted to arguably more important issues like climate change, and halting the logging that's cutting the heart out of the Great Koala National Park.
But each time I think of discontinuing, I hear from another victim of these silly silly laws.
Onward and upward is the only choice. Maybe.
♦ David Heilpern is a former magistrate, and is now Dean of Law at SCU.