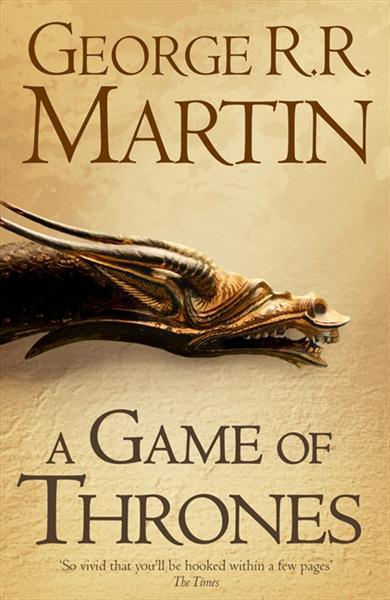 A Game Of Thrones
George R R Martin
Harper Voyager, pb $16.99
The book that launched a thousand TV episodes – or so it seems – A Game Of Thrones is the starting point for Martin's epic fantasy world which so far has filled five books, with two more on the bleak and snowy horizon.
Unlike other tales of elven magic and unicorn prettiness, Martin's world is grounded in a brutal medieval reality, where people die horrible deaths at the hands of armour-clad thugs and the good guys do not always win, or turn out to be entirely good guys. Sure, there are dragons, but rather than being repositories of arcane wisdom they are vicious creatures who like their gobbets roasted.
The scale of Martin's world is beautifully portrayed in the opening graphics of the TV series. Briefly, it includes the Seven Kingdoms where most of the political intrigue and battles are carried out, The Wall (perhaps the best realised creation), a massive ice barrier that protects the kingdoms from the Wildlings and The Others (nasty dead people),  and the kingdoms of the East, where Daenerys Targaryen sits on her dreams of power until her dragons grow to full strength. Think Great Britain for the Kingdoms and ancient Persia for the East to get a hint of the range of flamboyance.
The books are a masterly piece of plotting. Martin has us follow the story through the different points of view of a vast gallery of characters. Some critics regard them as thinly written but I think Martin fleshes them out convincingly, even managing to evoke sympathy for the major villains.
Bleak it is, but there is humour, from bawdy to cerebral. The TV series brings this element to life, especially through the multifaceted dwarf Tyrion Lannister, played brilliantly by Peter Dinklage.
See more of George at georgerrmartin.com and more of the TV series at hbo.com/game-of-thrones/index.html. There is also an interesting summary of Martin's sources of inspiration at http://bit.ly/16Nbdu2.
~ Michael McDonald