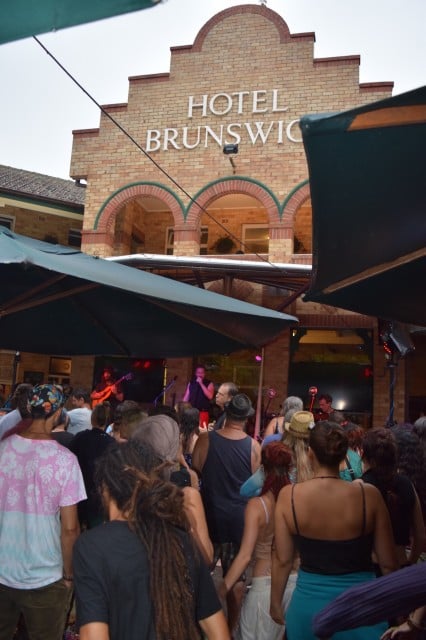 North Coast tribal trance outfit Wild Marmalade delivered an energetic performance at the Brunswick Hotel last night as punters braved a torrential downpour to dance.
Joining forces with Tijuana Cartel's  flamenco guitarist, Paul George, Wild Marmalade's power duo of didgeridoo and drums gave the enthusiastic crowd of dancers some chunky tracks to groove along to.
The new album, Flux, follows a European tour during which the Byron Bay group performed a series of concerts across seven countries.