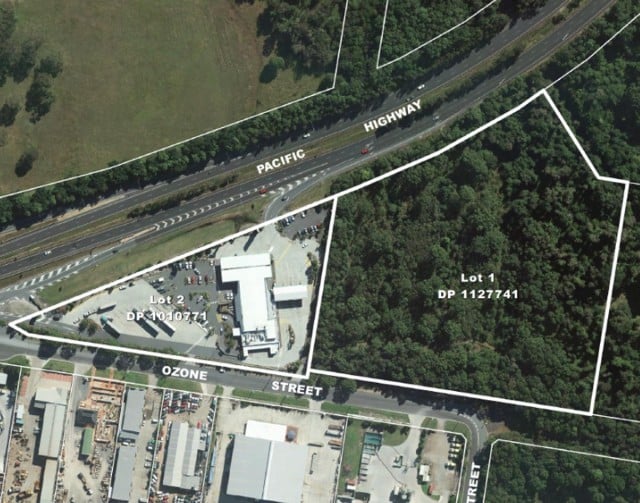 Luis Feliu
Tweed Shire Council has given the green light to rezone land next to the Chinderah BP highway service centre for a planned $4.5 million expansion of the motorway facility.
Concerns raised during a recent exhibition of the plan included impacts and proposed offsets for the four-hectare thickly-vegetated lot on the eastern side of the service station.
Around a third of that lot is protected paperbark and swamp sclerophyll forest.
Tweed mayor Katie Milne and deputy mayor Gary Bagnall failed in their bid to defer the issue for a further report to be prepared for December's council meeting detailing the ecological issues, noise impacts and offset requirements of the development.
Instead, majority councillors Barry Longland, Warren Polglase, Phil Youngblutt and Carolyn Byrne backed the staff recommendation to send the rezoning application to the state planning department for assent.
The oil-giant subsidiary wants to install extra diesel refuelling bowsers, 36 new truck-parking bays and extra car parking.
Council planners said seven submissions were received in response to the plan's exhibition, with key issues including the extent of development footprint in context of the endangered ecological community (EEC) on the site, preparation of the offset revegetation plan, and objections by adjoining landowner.
The shire's chief planner Vince Connell said in his report that issues specific to the development application for the expansion rather than the rezoning change would be raised in a separate report to council.
Cr Katie Milne had argued the existing service centre was already causing angst in neighbouring communities with noise and traffic issues.
Mr Connell said the need for expansion and redevelopment of the service centre related to traffic safety on the southbound carriageway of the highway.
He said the proposed expansion was 'designed to free up movement by allowing construction of a new designated truck park and modification of the refuelling area, along with a new area for caravan parking, which will permit greater traffic separation and generally better flow within the site.'
Service-centre owners say the centre needed to grow because it was the first such facility southbound across the border, otherwise another one would open up further down the highway.