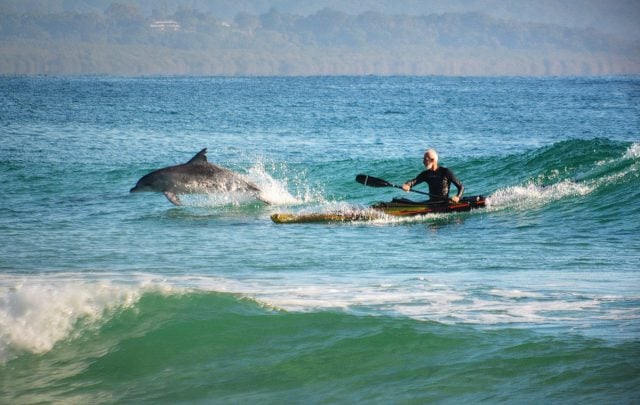 Byron Bay photographer Sean O'Shea has had two of his works of dolphins interacting with people selected as semi-finalists in the 2016 Moran Photographic Prize.
Also represented among the 152 images is a black and white photograph by former SMH photographer James Brickwood taken at Killen Falls.
Mr O'Shea, who specialises in images of the coastline around Byron Shire described his image Dolphin and kayaker sharing a wave at Byron Bay as 'a happy dolphin riding the waves with John Clemment in his own handmade kayak at Wategos Beach.'
His second entry depicts three surfers checking out a leaping dolphin nearby and is titled Smiles all round.