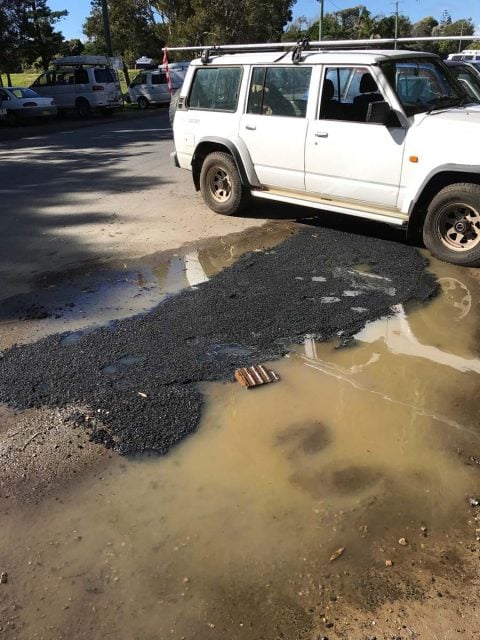 This morning I was very close to being swiped by a car that was coming into my lane. I was on a bicycle, turning left, on the very far left of the road, so the incursion was significant.
Here's the crux: yes the driver was swerving to avoid a pothole but my immediate thought was not of the council for not fixing the road, it was that the driver would not have needed to do that if they were going slower.
Potholes don't give us a licence to drive irresponsibly, we are all accountable for our driving and should do so to conditions.
Byron Shire Council has to maintain a huge road to population ratio in an area of the country with extreme rainfall.
I would much prefer to live here with potholes than in a city without them, I just hope our population can be flexible enough to adjust their driving to suit road conditions or perhaps those who can't should move to a metropolis with smooth roads.
Perhaps we could treat the potholes as speed bumps? Goodness knows we all need to slow down a lot more, then instead of having a shire full of lame blame we can really be the shire of chill out, relax, slow down.
Sandra Haslam, Mullumbimby