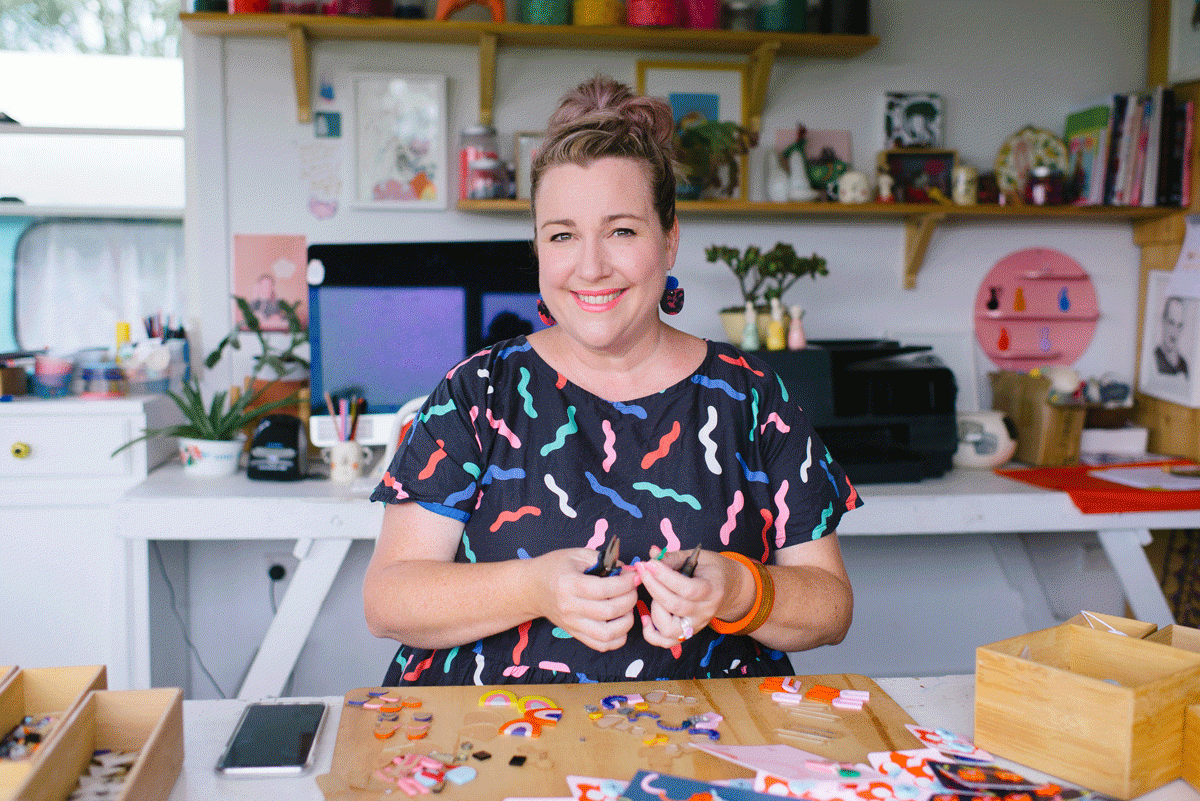 A local woman has been photographed for a project aimed at producing a stock photo library of 'real' women.
Personal care brand Dove, together with Getty Images and Girlgaze, a community of over 200,000 creatives whose mission is to close the gender gap, have recently announced Project #ShowUs, the world's largest commercial stock photo library with over 5,000 images created by women and non-binary individuals to shatter beauty stereotypes.
Murwillumbah woman Kirsten Devitt who is a mother and jewellery business owner, is one of the models for the project. At 48, Kirsten says she has struggled to 'see herself' in the women featured in media and advertising and believes it has impacted upon her self-esteem throughout her life. 
'There is a long way to go in terms of achieving racial diversity, body shape diversity and gender diversity in Australian media,' she said. 'Taking part in the campaign made me feel really empowered as I could look at photos of myself and not completely pick them apart.'
The ambition of Project #ShowUs is to put an end to the narrow definition of beauty consistently portrayed by encouraging the media and advertising industry around the world including Australia to set a new standard for representation of women, creating an inclusive visual landscape using real women like Kirsten.
All images Natalie-McComas
Featuring women from 39 countries and counting, the six Australian women who were photographed by women and non-binary individuals, were selected as they offer a more authentic, hyper-local and inclusive representation of beauty in this country that is not often captured.
A year in the making, the Project #ShowUs library features images shot by 116 Girlgaze photographers; representing a diverse global community of women, non- binary and female-identifying photographers
Every individual of the 179 photographed has personally defined her own search descriptions and tags for her images for Getty, allowing them to define their beauty in their own language, on their own terms, ensuring they feel realistically represented.
Kirsten hopes that women of younger generations will be liberated from the very narrow beauty ideals that have existed in media so far.