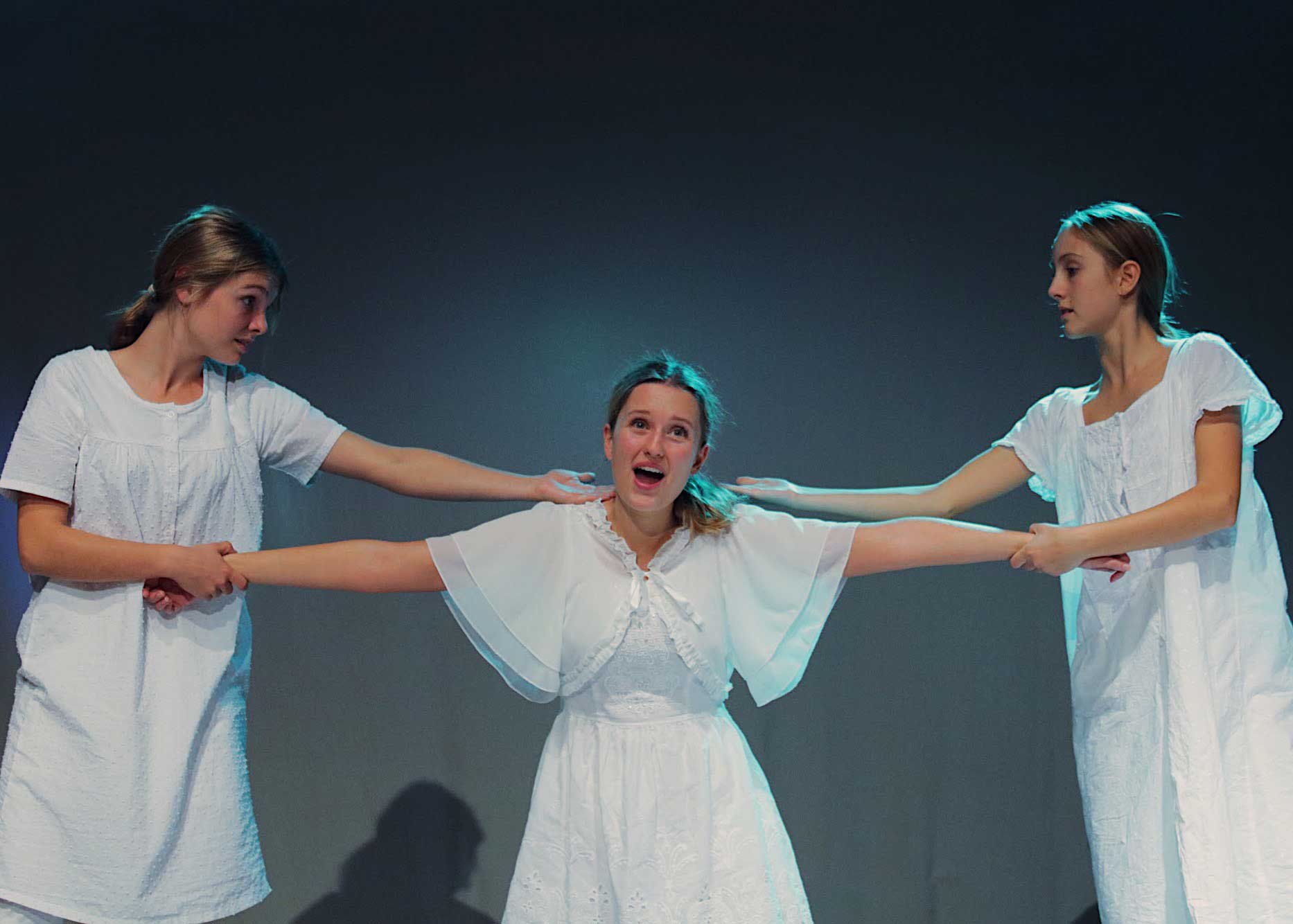 Simone Museth
Byron Bay High School is hosting its third annual theatre production, presented by the Year 11 drama class.
This year, the play being staged is Angela Betzien's Children of the Black Skirt, a haunting Australian gothic fairytale suitable for teenagers and adults.
The three nights of this production are part of Byron Bay High's 2019 Winter Arts Festival, which is a month-long event, hosting a variety of drama, music, and dance performances and art exhibitions over several dates.
Following on from the critical acclaim of Byron High's 2018 production of Betzien's hard-hitting and powerful play War Crimes, the school has again chosen to showcase their students' talents through celebrating this versatile contemporary playwright and her ability to tell uniquely Australian stories with grit and empathy.   
In Children of the Black Skirt, three wandering children, lost in the bush,  stumble across an abandoned, haunted orphanage. It is here where they play dress-ups and magically enter into a timeless world, recreating the stories of Australia's 'lost children', in order to free their tormented spirits forever. 
The cruel figure of the silent but terrifying Black Skirt floats menacingly through the corridors, wielding her enormous scissors and watching the children's every move.
From 18th century England and convict times to World War II and the stolen generation, the stories of the orphanage's young restless spirits are told one by one, and the audience are transported through a frank and emotive historical journey.
The stories are, of course, ones of harshness and despair, yet the characters and their experiences will resonate with you long after the play is over. And they are stories that desperately need to be told.
The talented students have taken on both acting and technical roles and have worked  tirelessly over a three-month period  to bring this important play to life.
The play will run over three nights – Tuesday 25, Thursday 27 and Friday 28 June from 7pm in the BBHS Performing Arts Centre. Tickets are now on sale and are available at the front office or by calling 6685 8188.
Please be advised that parental guidance is recommended, as the play may be frightening for younger primary school students.
♦ Simone Museth is director and drama teacher at Byron Bay High School.