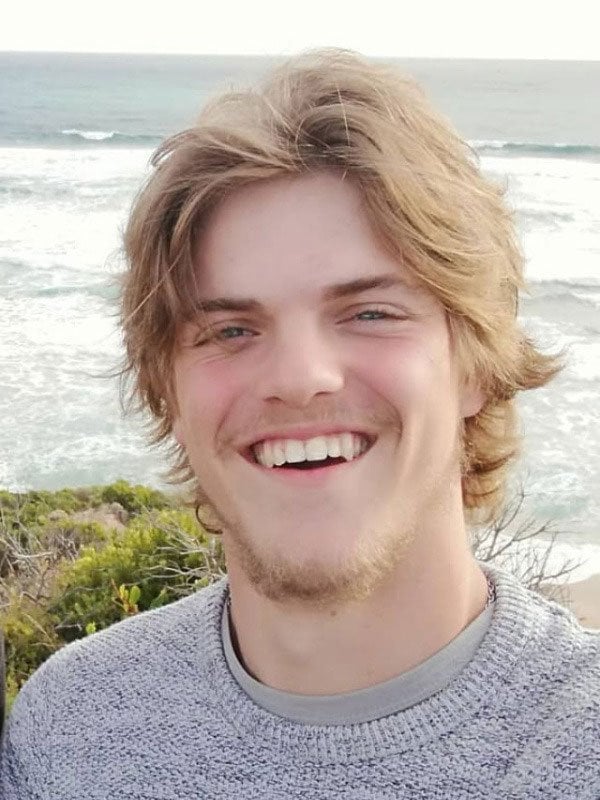 A call is going out to volunteers to help search for missing Belgian backpacker Theo Hayez this Sunday June 30 starting out at the Grays Lane carpark, Tyagarah at 9.30am
Theo's mother, Vinciane Delforge, arrived in Australia on Monday to join Theo's father Laurent. Belgian police investigators will also be arriving in the next few days to support the investigation.
'Investigators from Tweed/Byron Police District and the NSW Police Force SCC Homicide Squad have been working closely with their Belgium counterparts following the disappearance of Theo Hayez on the 31 May 2019,' said a spokesperson for the NSW police.
'Belgium Police have sought authority to travel to Australia to support the ongoing investigation in an observer capacity.'
Sunday search
'We can't stress that we need more community volunteers,' said community search organisers.
There will be a small police contingent assisting with the search on Sunday and parking for volunteers at Greys Lane NPWS carpark will be free.
'Please ask your family and friends to join us in the search,' said organisers.
If you are joining the search it is recommended that you wear sturdy walking shoes, preferably boots; long sleeves, pants and tops; a raincoat, sunscreen, hat, water and bring snacks. A bamboo or large stick is very helpful in the bush as well as a whistle for those that have one.
Call for CCTV footage
Calls are going out to the community to provide any surveillance footage people may have from May 31 to June 1 regardless of how relevant people may believe it is.
'We understand that three weeks have passed, but request that you also check any backup sources of your surveillance system,' said a spokesperson for the community search group for Theo Hayez.
'As this is a community safety issue, we kindly ask that any footage be reported with no delay to Byron Bay Police on +61 2 6685 9499.'