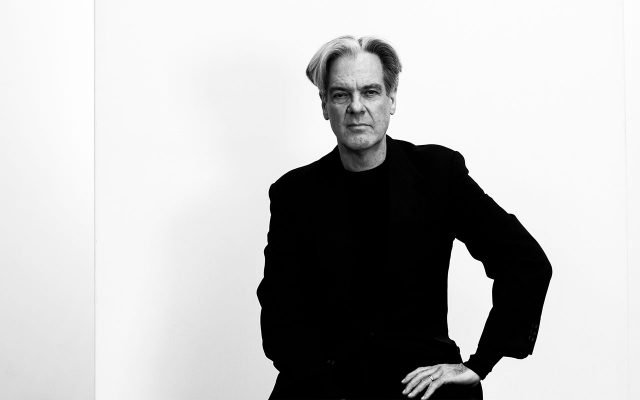 Don Walker and the Suave Fucks
Mullum Ex Services  |  Saturday 7 September  |  7.30pm
He's the man behind many of the great Aussie songs. Many know him from Cold Chisel. Some from Tex, Don and Charlie. Others from Don Walker and the Suave Fucks. He has many creative incarnations. In fact Don Walker was just a few days off recording Chisel's latest album when we spoke. It's been four years since the last album. Music is definitely a lifetime career for Walker, who made me promise not to use the word journey in this interview. He doesn't like words like that. Or narrative.
'Never use the word journey. Not just for this interview. Just never use it. Using the terms narrative and journey are an indication of a self-centred view of life. I'm not even sure of the spelling of self-centred.'
It's been a bit of a sad time for the Suave Fucks where country music star and SF guitarist Glen Hannah died suddenly.
'Mortality is stalking the bands,' acknowledges Walker of the high incidence of musician mortality.
In the latest show Don is touring the Songs Show, in conjunction with the release of Songs, his latest book that includes autobiographical sketches and anecdotes. Walker is the master of stories, every word carefully curated and placed. He reflected on one of the songs, Darwin, that he has written recently, one that he closes the book with and one that will feature in his upcoming show.
'There is a YouTube clip of us doing Darwin live with Glenn last April. There is a long preamble in it where I describe the writing of Darwin and how it came out of a conversation with Jeff Lang how these are the places that people run to. The whole premise of Darwin is that everyone there has a secret history south.'
I couldn't have said it better myself. That's exactly how it feels. I ask Walker if he's hyper-aware of his surroundings. His lyrics always seem to cut through – so is that the habit of a hyper-vigilant man?
'No,' he says this very clearly.
'I am mostly in a dream and less aware of what is going on around me than most people. Nearly all of Darwin was written in Singapore.'
I'm surprised by this. 'I am walking into doors,' laughs Don. 'It completely undercuts the movie of me watching people. If I am somewhere I can't tell you who is there. When I write a scenario a lot of it is made up. I try to make up a scene to give myself a laugh.'
He really is an intriguing fellow. (Still haven't said narrative or journey, but now I really want to).
While Walker isn't aware of the macro, he's certainly focused on the micro. Every word is carefully tuned.
'I am a fierce editor,' he says. 'Especially when it comes to prose. In Songs I have written a little introduction and I've written a chapter piece to deal with each chapter of Songs. I worked on those a lot because I hadn't written prose for publication for a long time. I know Shots (his previous release) is good and I wanted this to be a comparative level. It's hard to write something that is interesting without telling people stuff that you don't want to tell.'
Don isn't about giving away personal details.
'I am not interested in people knowing about me. I just want people to get a kick out of what I write in my songs…'
Flame Trees is probably one of Don's most-loved songs – a song about Grafton where he grew up. Walker reflects on how songs like that are sometimes a gift to a musician.
'Flame Trees is an example of a song that has musicality. When I received it with no words, I could tell it had a really emotional profile – it gathers up the threads; there's a big key change, if you can fire a cannon ball through the park on the key change you have a winner, you have the key change – but you can't sit down and try to do that, or try to engineer it. You know what is required, you just have to be able to luck out one day, one day you are on the game…' And Flame Trees was that song. It was the cannonball through the park on the key change.
I ask Don about his playing. 'In Cold Chisel I try not to play a wrong note. You get into a zombie-like level of concentration. I play wrong notes all the time. That's the beauty of a rock'n'roll band. Everyone is playing wrong notes all the time. It's aircraft volume.
'So playing in a theatre as Tex, Don, and Charlie was terrifying. I was in my 30s and I was 15 years into playing rock'n'roll in pubs. I had never played in a band where people listened attentively. It was the first time for me and I had to really sharpen my playing.'
The humility of a man with such huge talent is part of his understated charisma. It's the narrative that underpins his artistic journey.
See, Don. See what I did there?
Immerse yourself in the Don Walker experience when he plays with the Suave Fucks (Chris Parkinson from the Yearlings is the new guitarist) at Mullum Ex-Services on Saturday 7 September at 7.30pm. Tix at donwalker.com.au/live