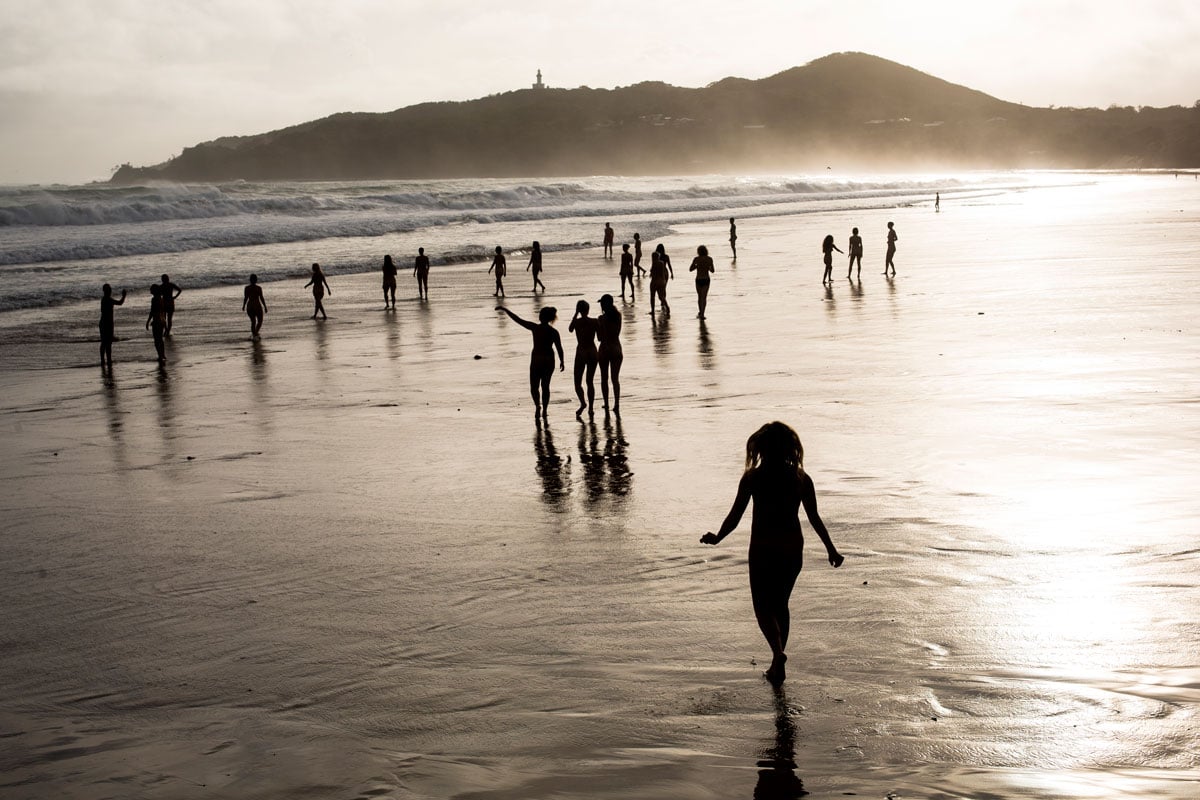 An act of Goddess saw the clouds part at Byron Bay this morning for about 80 women who gathered for the annual V-Day event on Main Beach.
The 8th annual protest which had been weeks in the planning had been called off yesterday owing to bad weather.
'Very reluctantly, due to the predicted cyclonic conditions, we are cancelling this event,' said organiser Zenith Virago in an announcement on Thursday afternoon. 'The risk to the sound equipment is too great.
'We encourage people to stay safe. However, some of us will be at the beach at 7am regardless of weather, to catch the people who haven't heard and who turn up.
'If we can, we will dance with a smaller system.'
The event held on February 14 each year, is part of the One Billion Rising movement to end violence against all women and children. Participants, including men and children, are invited to add their voice in global solidarity with millions of other humans who want a better world.
Those with power over the weather must have seen the determination in the faces of the crowd gathered this morning and after a rehearsal near the surf club, the group moved down on to the grass near the foreshore as the beach was too dangerous.
A few of the women felt brave enough to have the traditional quick skinny dip after the dance on the one day of the year that Zenith says, 'women get to do what they want.'
Other V-Day events include the Vagina ConVersations #5, tonight and tomorrow night at the Byron Theatre.