Dr Willow Hallgren
As we find ourselves in the midst of a one-in-100-year global pandemic, now is the time to reflect on the way in which human activities help bring about the creation of new diseases and the spread of existing diseases.
The current coronavirus pandemic arose via 'zoonotic spillover' – that is the transference of animal diseases into human populations. But COVID-19 is not alone. Many existing vector-borne diseases are aided by human activities such as land clearing and deforestation, habitat destruction, agricultural irrigation, the establishment of waterways, urbanisation and increasing settlement of new areas.
Climate change and disturbance of ecosystems help create new diseases
It is likely that climate change will increase the incidence of many types of diseases, including zoonotic and vector-borne diseases. There is compelling evidence that climate change will have impacts on the incidence of viral and parasitic diseases such as malaria, dengue, Ross River fever, Barmah Forest virus, and Japanese encephalitis, to name a few.
The world has seen many epidemics of zoonotic diseases before, like SARS, MERS, Ebola, and the incidence of such diseases is increasing. Pandemics are more likely to occur as we continue to deforest and disturb what is left of our populations of potentially virus-harbouring wildlife, and as climate change reshuffles the ecological deck.
Each year in Australia, vector-borne viruses cause a large number of diseases and deaths in human and animal populations.  The mosquito species Aedes vigilax is one of the main mosquito vectors of the most common vector-borne disease in Australia – Ross River virus. Other vectors of disease include bats; the Grey-headed flying-fox is a native migratory bat species in northern and eastern Australia, and is known to transmit lyssavirus, Hendra virus and potentially Ross River virus as well. Both of these disease vectors' distribution is likely to be affected by climate change.
Mosquito breeding is currently limited by low temperatures and dry conditions in many parts of Australia. As both droughts and extreme rainfall events increase in severity, we could see more explosive outbreaks of mosquito-borne disease. As sea levels rise, the risk of inundation by tides will also rise, and this will increase the likelihood of coastal wetlands acting as incubators of mosquito species that breed in saltwater.
There are a variety of other disease vectors, such as ticks and macropods, which will also be physiologically affected by changes in temperature, rainfall and humidity patterns, as well as extreme climatic events, which are a major cause for outbreaks of some vector-borne diseases in Australia. This is because climate strongly influences where insect and other disease carriers can survive and thrive and migrate, and can also influence mating, feeding, and biting behaviours, which determine the distribution and abundance of disease-carrying species.
Climate change is also changing these species' habitats, and exacerbating anthropogenic ecosystem changes. The resulting severe declines in biodiversity will influence the emergence and transmission of infectious disease. These changes will influence the length of the transmission season and the geographical range of many infectious diseases.
Climate change will lead to an increased risk of old diseases in new places
As mosquitos expand into new territory, they bring the potentially life-threatening viruses they host to new animal and human populations, with dire consequences for human health.
In Australia, increasing temperatures and changing rainfall patterns will encourage the spread of Ross River and other viruses to new places, and could increase the duration of disease risk throughout the year. Dengue fever has become a major cause of illness and death in humans over the last few decades, with about one million deaths worldwide annually. It is currently found in Northern Queensland and could spread southward towards major population centres as a consequence of climate change. Japanese encephalitis virus has been detected in northern Queensland and could also migrate southward.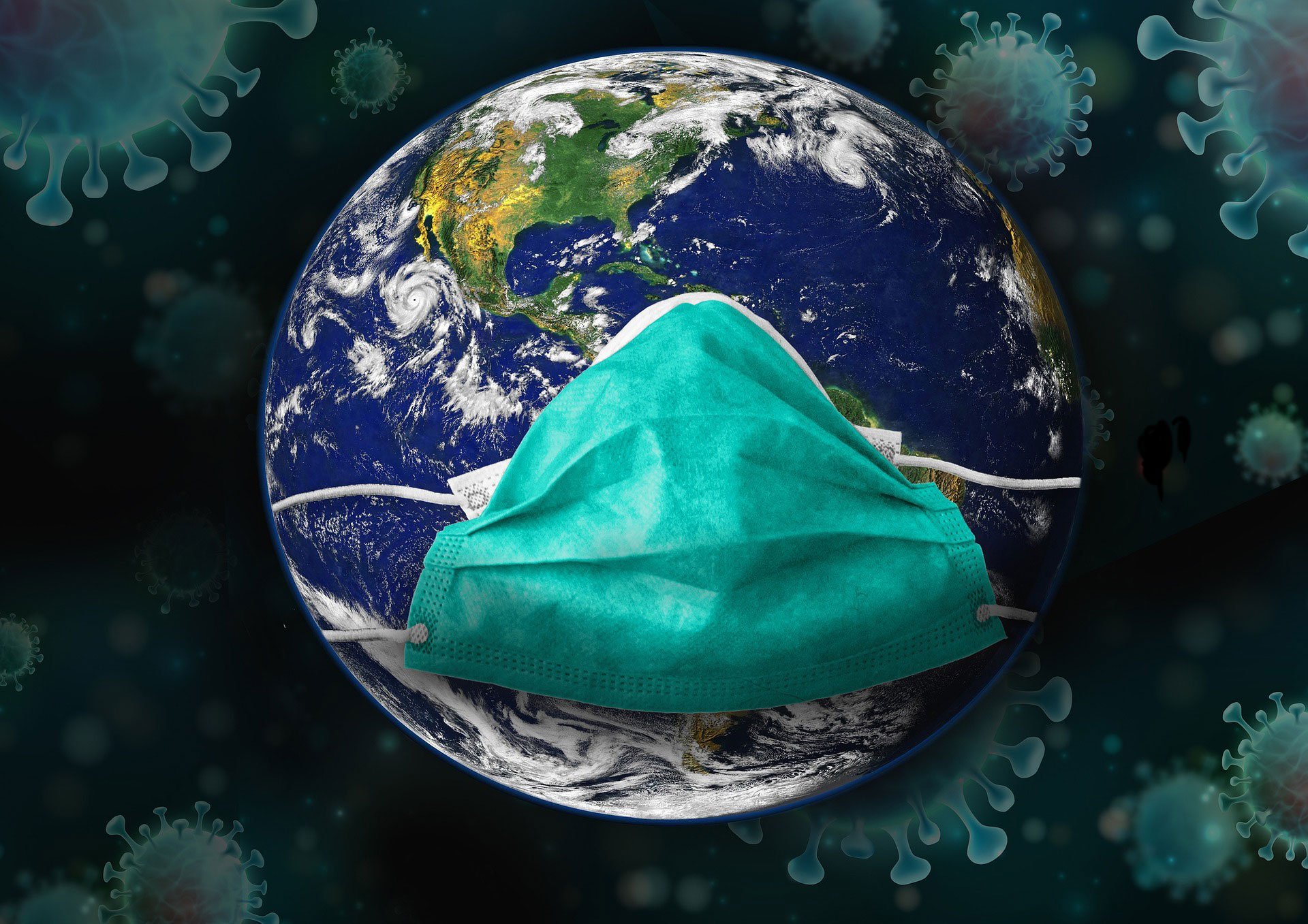 In 2016, the World Health Organization declared the pandemic of Zika virus (which had spread from Africa and Asia to over 20 countries), a public health emergency, and there were cases of Zika virus intercepted and quarantined at Australian ports. Such incidences may decline with the new Covid-19-related reduction in air travel, however the potential for the introduction and establishment of exotic diseases within Australia exists, and will likely grow.
Another virus, Chikungunya (a disease first identified in Africa), has not been locally detected in Australia as yet, but mosquitoes capable of transmitting Chikungunya are found in Northern Queensland and the Torres Strait. It may only be a matter of time before this virus successfully establishes itself on Australian shores and becomes a public health concern.
Currently, the most common vector-borne disease in Australia, Ross River virus, costs the Queensland government over $20 million dollars annually in preventative measures and treatment of outbreaks. And this doesn't even account for the unquantified social cost, including time off work and impact on families. Outbreaks of Ross River virus (such as those which occurred in early 2015 in SE QLD and in Victoria in 2017) have considerable impacts on industries such as tourism, as well as on local communities.
What can be done to minimise the risk of old and new vector-borne diseases?
Research has shown that spending money on routine, sustained mosquito control programs are better at preventing outbreaks of mosquito-borne diseases than reactive, ad hoc measures. Public health measures such as large-scale insecticide application and the immunisation of vulnerable populations (where possible) are proven tools we may need to use to prevent outbreaks.
We can also support scientific research to improve our understanding of the mechanisms of disease transmission, which will improve our ability to predict how the incidence and spread of vector-borne diseases will change in the future.
Unfortunately, some climate change adaptation measures may unintentionally promote breeding habitats for some vectors. New housing developments need to be designed in such a way as to minimise mosquito breeding, and protection of native wildlife and habitat will help maintain the ecological balance necessary to avoid any single vector species getting out of control.
Beefed-up biosecurity screening of incoming travellers – such as what will have to be done in this new age of Covid-19, could also be employed to prevent the importation of other diseases by travellers. In line with the speed and efficiency of drug testing currently seen at airports, blood testing and temperature scanning for a variety of infectious diseases might need to be employed for all inbound travellers to this country.
---
Author
Dr Willow Hallgren is an earth-system scientist who studies the impact of climate change on ecosystems and biodiversity, the feedbacks between vegetation and the climate, and how policy can influence climate change, by changing how we use the land.
Willow has previously worked as a climate and biodiversity scientist in government, industry, and academic roles in both Australia and the USA at the Massachusetts Institute of Technology (MIT). She was also previously the Science editor of Monash University's student newspaper Lot's Wife.
She is a city escapee of many years now and is currently hiding out among the hill tribes of the beautiful Tweed Valley.
---
More Planet Watch articles