David Lowe
Humans have been suffering from COVID-19, but what about the rest of the planet? Social media is full of stories about pollution dissipating and new opportunities for our fellow creatures to breathe, swim and exist, but how deep do these changes go? Is anything big rippling beyond this moment? The signs are confusing. We're in the midst of a great global experiment.
One hidden gift of this pandemic is time to reflect. As the meme goes, 'It's like the Earth just sent us all to our rooms to think about what we've done.'
The numbers are certainly dramatic. According to the International Energy Agency, global CO2 emissions are expected to fall by 8% this year due to the effects of COVID-19. This is about six times greater than the effect of the 2008 financial crisis.
A fall of eight per cent
Coincidentally, an 8% drop is roughly equivalent to what Carbon Brief has estimated is needed to limit warming to less than 1.5 degrees. To achieve this, people have stopped flying, the cruise industry is out of action (possibly permanently), there are fewer cars and trucks on the road, and many people's lives have changed beyond recognition. But humans are still eating and the internet servers of the world have been running hot. Mining, logging and factory farming have all continued unabated.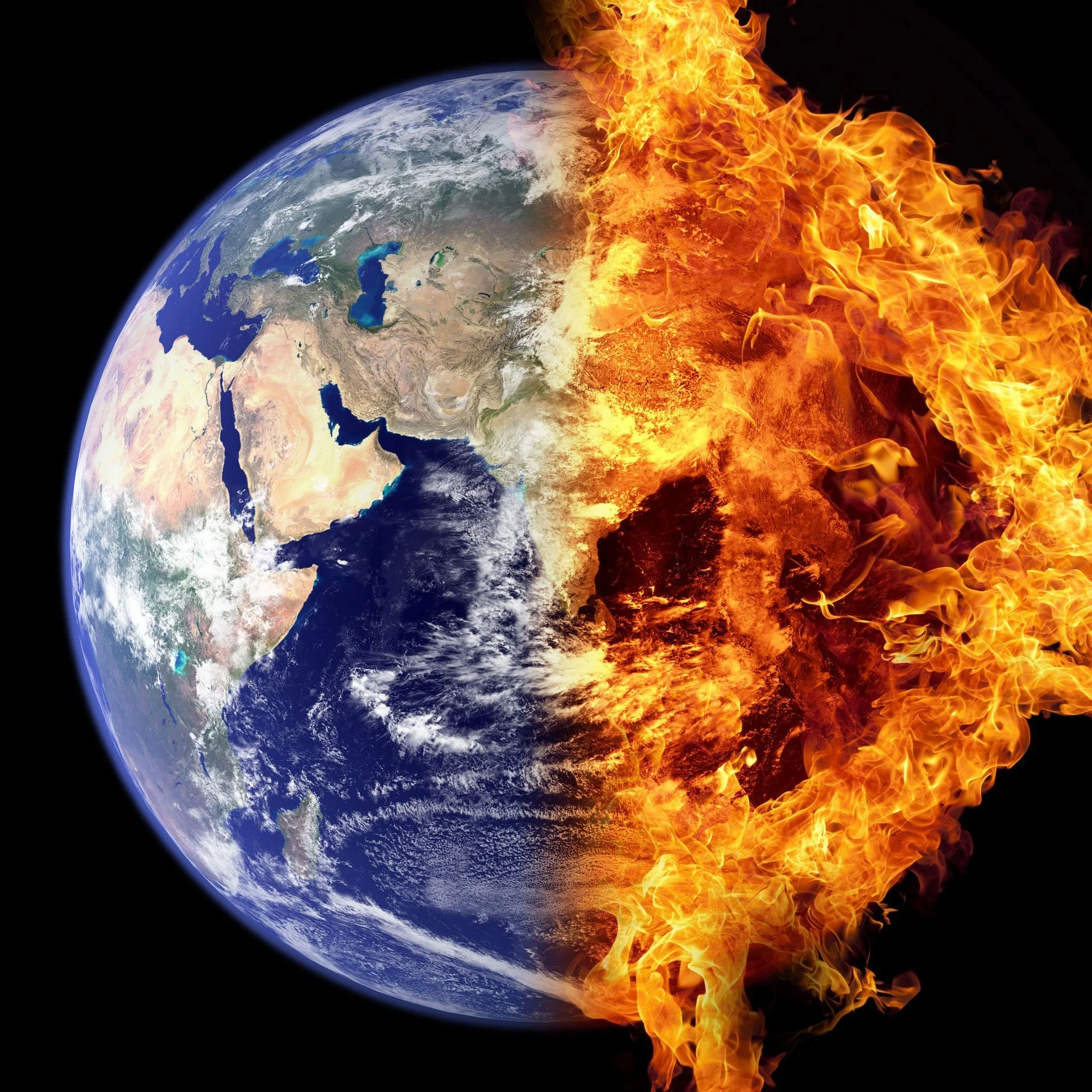 The economic shock associated with this 8% drop has been enough to induce panic in most of the world's leaders, to the point where they're talking about sacrificing various numbers of their own citizens to keep the economic wheels rolling.
Less smog, more global brightening
Less smog also brings the problem of global brightening. Until now, the aerosol effect has mitigated the greenhouse effect. With less particulate pollution, more of the sun's heat is reaching the earth's surface. While this hasn't yet led to the widespread crop failures some doomsayers have predicted, April 2020 was still the hottest April on record for the globe, according to NOAA.
The bright side of brightening is that there have been far fewer air pollution related deaths in recent months. According to the Centre for Research on Energy and Clean Air, 11,000 of these deaths were avoided in the UK and Europe in April alone. In some countries, more people are estimated to have been saved in this way than have died from COVID-19.
Global ocean surface temperature on the rise
But still the heat keeps rising, and most of it is going into the ocean. Last month the global ocean surface temperature was 0.83 degrees above the 20th century average. Rising temperatures are devastating reefs, disrupting the food chain and changing currents. And heat is just part of the problem.
Nitrogen run-off from agriculture is creating massive oceanic dead zones with no oxygen, while acidification is making it impossible for many marine animals to build their shells. Aquatic species are going extinct faster than they can be named. If the oceans die, we die. But for many humans this is all out of sight and out of mind, in spite of the fact that one of every two breaths comes from the ocean, and 15% of global human protein intake comes from the sea.
Fossil fuels are not helping
The more fossil fuels we burn, the more the oceans are imperilled. Just to take one striking example, ten years ago the Deepwater Horizon caught fire in the Gulf of Mexico and caused the largest marine oil spill in history, causing ecological devastation. But as Alanna Mitchell explains in her Grantham Prize winning book, Sea Sick, it would have been even worse for the global climate, and the ocean, if the oil had been captured and burned as intended.
Now oil is officially worth less than nothing. There's nowhere to store what's been drilled, and tanker ships are unable to unload their cargoes. Gas is in the same situation. But you aren't going to be paid to fill up your car any time soon. That's because unscrupulous people are taking advantage of the current situation to further their destructive agendas.
Scott Morrison has appointed Neville Power (Strike Energy, Fortescue Metals) to lead the economic recovery team, and the PM is surrounded by other people with similar backgrounds, all of whom stand to gain substantially from a fossil-fuel led 'recovery'.
This is why the Pilliga gas project is progressing without proper oversight, behind closed doors, and Peabody Energy has just been given the green light to mine for coal beneath Woronora Reservoir, threatening the water supply of Sydney.
Native forest logging is ramping up across NSW, unabated despite bushfire and virus, and the woodchip export industry has just restarted in Eden.
The people who would normally be locking themselves to the bulldozers are stuck at home, under threat of arrest. The student climate strikers have also been forced to move online. It's the same story from Hong Kong to New York. You don't need to be a conspiracy theorist to see who is profiting from this situation.
Another
conspiracy theory?
Speaking of conspiracy theories, Michael Moore chose Earth Day to release Planet of the Humans on YouTube. The film has been justly pilloried for its hopelessly outdated attacks on renewable energy, but the film makes some valid points too.
Can human technology solve the problems that human technology created? Much as we would all love this to be true, it seems unlikely. Clearly we will have to change the way we live, either by choice now, or by necessity later. Isolation is a great time to plant something!
The fact is that we live on a precarious planet in an unfriendly universe. There are many things over which we have no control (asteroids, the solar minimum, shifting poles, Donald Trump) – each of which might push everything wildly out of balance. The least we can do is to use our intelligence to maintain the balance in our life system as best we can. That means listening to scientists, not billionaires.
If the great global experiment of 2020 has taught us anything so far, it's that everyone is connected, and tiny things can have world-changing effects.
Tipping points – from the positive to the terrifying – continue to accelerate towards us at great speed. Where and how they collide will determine the fate of our species and many others.
---
Originally from Canberra, David Lowe is an award-winning film-maker, writer and photographer with particular interests in the environment and technology. He's known for his work with Cloudcatcher Media as a campaigner against unconventional gas and coal.
David has also written Australian history. Many years ago, he did work experience in Parliament House with Mungo MacCallum. David has lived off-grid in the Northern Rivers since 2008.
---
More Planet Watch articles