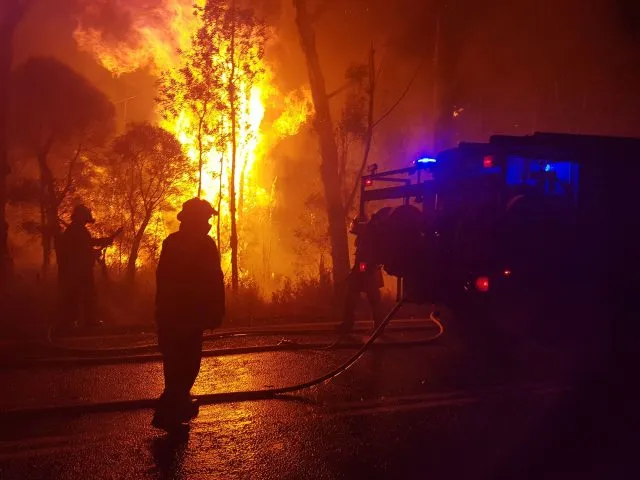 Keith Duncan
In November 2007, with enormous enthusiasm, Australian voters elected a Kevin Rudd-led Labor government in a landslide, with a huge mandate to implement an emissions trading scheme (ETS) to deal with anthropogenic climate change. John Howard took much the same policy to the same election.
Kevin Rudd immediately signed the Kyoto protocol and a bipartisan ETS was looking a certainty, with new Opposition leader Malcolm Turnbull giving his support. Fate however intervened, by September 2008 the entire world was in financial meltdown owing to the global financial crisis (GFC), and governments everywhere were struggling to save their economies.
By 2009 the world had changed, and opposition to carbon pricing was growing within the Coalition; and in the Senate, the Greens were demanding increasingly unrealistic measures to support the ETS.
The Rudd government was acutely aware that introducing huge cuts in carbon emissions in such a short time would damage the economy, and cost the government politically. Rudd again turned to Malcolm Turnbull to support his politically acceptable ETS that could be strengthened over time. But the inept and dangerous form of Tony Abbott replaced Turnbull as leader by just one vote. This catastrophe would change the course of history, and unleash a decade-long climate war, aided by the Murdoch empire using weaponised misinformation and absurdities.
Choice in hindsight
The Rudd government was short on options when both the Coalition and the Greens were unmoveable. Rudd could either call a double dissolution election, with no guarantee of success, or drop the ETS. He chose the latter, which ultimately cost him his job and cost Labor all credibility regarding climate change policy.
Bob Brown and the Greens should also hang their heads in shame over their intransigence. Had that ETS passed into law in 2009 and became embedded, we would not be in the dire position we are in today.
The introduction of the carbon tax in 2012 by the Gillard Labor government brought short-lived success. When the Abbott government was elected in 2013, the carbon tax/ETS was immediately scrapped and our carbon emissions have risen ever since.
By now it's painfully obvious that both Labor and the Greens made monumental mistakes, and absolutely nothing has been gained. The Greens seem to prefer 100 per cent of nothing to 80 per cent of something, and as a consequence, Australia has been the big loser – we now have 'direct action' (no action) under which the polluters are paid to pollute. In addition, we gifted the Coalition with a decade to brainwash, lie to, and frighten the crap out of the average voter at every election about the 'dangers' and 'high' cost of renewable energy.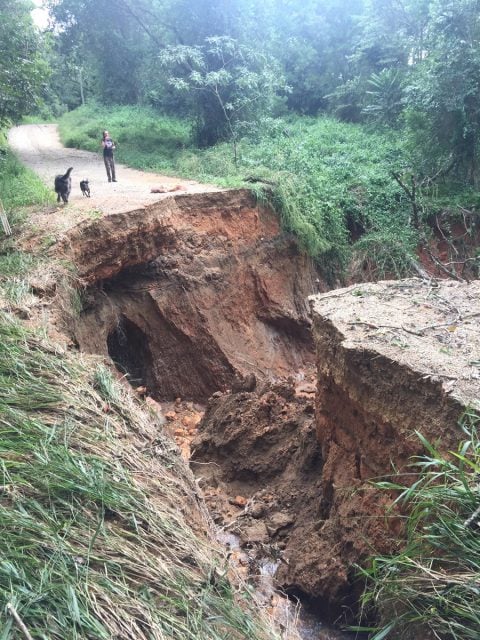 Action wanted
It's time for the Greens and Labor to have a serious re-think on strategy, because what we've been doing for the past decade clearly isn't working, in fact, we're up shit creek.
Every opinion poll indicates that Australians want action on climate change, but it's not that simple. Convincing entire regional mining communities whose livelihoods depend on mining coal, to suddenly stop mining coal, is a problem (they vote), and Pauline Hanson is usually the beneficiary. We also can't continue to inconvenience the general public when going about their business with counter-productive protests – looking at you XR – because they vote too.
The only hope of ever getting back on track towards a low carbon future is to re-elect a Labor government, and keep it there. But the issue is now so politically charged we're all going to have to expect there are no quick fixes.
The Labor Party, often with Greens preferences, can usually win most city-centric seats that want action on climate change, but that doesn't necessarily give them government – they must also win regional seats, especially in Queensland. 
A return to a LNP government at the coming election in Queensland would be a disaster. They would immediately repeal current environmental and land clearing laws, and give the green light to Gina Rinehart and Clive Palmer to open ever more coal mines.
The LNP, who are terrified of renewables, would also immediately stifle the massive solar farms the Queensland Labor government is currently building, to replace domestic coal use. The total demise of export coal may have to depend on the eventual collapse in world demand.
With Angus Taylor now loose in the energy sector, Australia is about to be locked into a coal, gas and nuclear future – from which we may never recover. The only option is to remove this appalling government.
A realistic policy set is needed so that voters are not fearful for their personal economic future.
Labor and the Greens need to arrive at a compromise, because neither can afford to go to the 2022 Federal election at each other's throats over coalmines.
Australia is at a tipping point regarding climate change, and out of time and options: as Kevin Rudd famously stated, 'climate change presents the great moral challenge of our generation'.
♦ Keith Duncan is the vice-president of the Ballina Labor sub-branch.