Jemima Grigor recently graduated from Emmanuel Anglican College (EAC) in Ballina, after a particularly challenging year for staff and students.
She won a number of awards for English and drama but also has a keen interest in science, especially spiders.
Echonetdaily caught up with her before she embarked on her next adventure.
Ms Grigor said school had been 'challenging' at times, but it has been a significant chapter of her life, with her experiences at EAC 'helping shape who I am'.
She remembers friendships and performing arts as particular highlights.
'I was able to create drama performances with my friends and improve the way I communicate through the sometimes silly theatrical moments,' she said.
'Another part of school that remains important to me was competing in the HICES debating competition.'
Ms Grigor said her favourite subject was English advanced. 'Formulating and expressing my thoughts and research in varied ways has provided me a rewarding challenge that has given me skills I can utilise for the rest of my life.
'English advanced and extension 1 relied more on an analytical aspect of writing that allow for a deeper philosophical and humanitarian understanding.
'Extension 2 allowed me to delve into my creative writing,' she said.
In year 12, Ms Grigor was awarded first place in drama, English extension 1, English extension 2, as well as taking home the Bethwyn Johns Excellence in Drama award.
STEM v. arts
With an increasing emphasis from government on STEM (science, technology, engineering and maths) subjects, at the expense of arts, Echonetdaily asked Jemima Grigor for her perspective on the increasing divide between these two ways of understanding and responding to the world.
'The arts and STEM, despite being so different in their values, are inherently important to each other,' she said.
'As the arts carries a social, cultural and societal commentary/reflection, it feeds into the general public to embed its ideas. STEM, in the modern world, investigates the depths of scientific explanation and technological potential to mostly provide ease to the human experience.
'The arts devise a conversation on the effects of these scientific endeavours on to society and enact a questioning of these practices to hold accountability to the ethical concerns of scientific exploration.
'Both STEM and the arts encourage the betterment of the general world and its questions, making for a constant re-evaluation of the way we live our lives.'
Graduation a bit different this year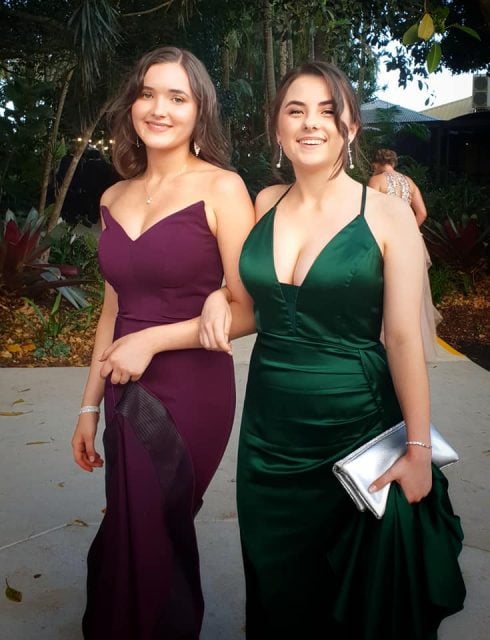 With COVID restrictions, 2020 was a different kind of experience for graduating students.
Ms Grigor said, 'Graduation was not nearly as glorious as my previously romanticised view of it had thought it to be.
'I felt an inevitable disconnection as the previous whole school chapel, including parents, was dwindled down to limited family.'
However she says she felt lucky to be able finish with her peers, side by side in their school uniforms, for one last time.
What's next?
Ms Grigor said she's hoping to go to university to pursue a Bachelor of Science, majoring in zoology, while keeping up with her favorite creative endeavours of drama and music on the side.
She has a particular interest in (and respect for) snakes and spiders, and would like to 'feed this fascination' with her future career.
'For as long as I can remember I have been fascinated by snakes and spiders – animals more often than not feared by the majority.
'Spiders have so many variations that it would take several lifetimes to learn of them all, and even then there are many that have been left undiscovered. From the toxicity of specific venoms to the brute power of spider silk, these amazing creatures will always remain an enchanting feat of evolution.'
As she steps into the rest of her life, Jemima Grigor said she would like to thank the 'incredible efforts' of staff and teachers at Emmanuel in providing her with such enriching schooling experiences, in spite of the unusual challenges of 2020.