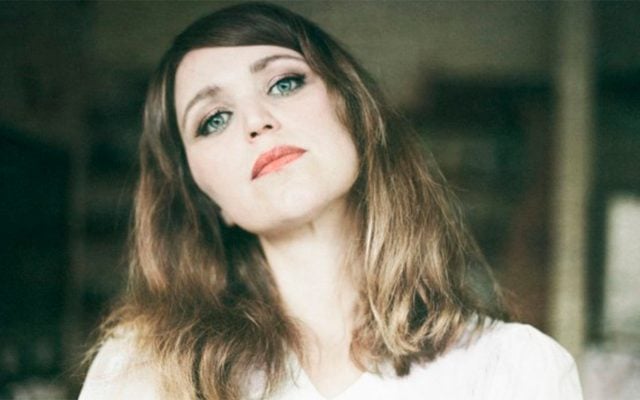 Grooving at the Citadel
The Murwillumbah Citadel is a wonderful hub of folk, blues, jazz and theatre, from Sunday Jazz with Sharny Russell to Isobel Knight on 11 June featuring her EP launch.
George Catsi drops in from Sydney to premiere his one-man memoir show Am I Who I Say I Am? on 18 June, and 19 June is blues with Fiona Boyes.
Emily Lubitz will be presenting a gloriously intimate show on 26 June. Don't miss it! Any of it! Ticket prices range from $10–$40 and they accept Dine & Discover vouchers.
---
Art at The Lobby
The Lobby is a new gallery in the Byron Bay Arts and Industry Estate, neighbouring Nimbus and Byron School of Clay.
Last week The Lobby opened its doors to the public for what will be the first of many opening nights for exhibitions in this optimistic new gallery space.
The opening featured the work of Matthew Sansom, offering a breathtaking perspective of Byron's beaches and hinterland; deftly captured in a gentle caress of warm pastel colours. 'Winter brings shorter days and a new colour palette. Weather determines if I paint the land en plein air or bring botanical samples into my studio.' Says Matthew.
Byron Bay's newest art gallery, The Lobby, was formed by a collective of local businesses who love art and want to share the love by showcasing local artists. Winter Light by Matthew Sansom is their first exhibition and is on show until 11 June. Artworks are for sale.
---
Winter Tasters
Although school will be on winter break, Byron School of Art's Mullumbimby doors will be open 5–8 July for their popular Winter Taster Sessions.
These sessions offer an inspiring selection of three-hour classes in a variety of disciplines, giving students a taste of the many courses and workshops on offer at the school throughout the year.
BSA is very pleased to welcome ceramics artist Stephen Bird (from National Art School in Sydney) to the teaching program with his Unlocking the Secrets of Clay.
In addition to this, the studios will be busy through the week with James Guppy, Rene Bolten, Helle Jorgensen and Raimond de Weert teaching Portraiture, Still Life Painting, Brush Making and Cyanotype Printing.
Taster sessions are $65 each or $55 each for three or more sessions. Visit byronschoolofart.com for more information.
---
Fishing for your Soul
Soul Fish is singer-songwriter Chris Fisher's latest band project featuring Julius Hofstetter on sax, George Urbaszek on bass and Pete Wilkins on drums. Sets mix interpretations of classic tunes with originals, with Fisher alternating between playing keys and the Strat. Jazz/Blues and roots influences dominate. Thursday at the Rails.
---
The Music is Back
Byron Music Festival (BMF) is bringing the music back to Byron on the weekend of 18–20 June.
The main festival program at Dening Park on Saturday 19 June, boasts a local lineup headlined by Wolfmother, Hayley Mary, Kyle Lionhart and features many more.
More than half the available tickets have already sold, 'It goes to show exactly how much Byron has missed live music and festivals,' said Festival Director Nick Sergi. 'It's really encouraging to have such great support from the community'.
If that wasn't enough, BMF still has more to delight audiences with, announcing last week the Opening Night Launch at Byron Community Centre featuring The Sidemen + Bronte Eve, plus a huge show at The Northern with Flying Machine and guests, as well as a series of satellite events still to be announced. The Festival will also be hosting an Industry Conference at Byron Theatre on Sunday 20 June; this is a music industry conference with a twist – uniquely drawing back the curtain for the public to be part of conversations that would normally only be held amongst those in the industry itself.
Whether you are an artist with a message, a music lover who wants to consume music more consciously, or an industry professional looking for inspiration and to connect with the movers and shakers in the region's music scene, the BMF Conference has something for you.
Tickets $30 on byronmusicfestival.com.au
---
Byron's Biggest Blockie
Kicking off at 5pm Saturday and lasting into the wee hours, is Byron's biggest neighbourhood block party; Festival of the Stone.
Headlining the festival is Bundjalung Indigenous hip hop MC, JK-47. Hailing from the Northern Rivers, JK-47 first came to the nation's attention in 2020 when material from his debut album, Made For This, saw him named as one of Triple j Unearthed's best new artists. Recently, his Like A Version cover of 2Pac's Changes lit up Triple j's switchboard and cemented his place as one of the country's most exciting new hip hop talents. So, you're going to want to see him blow up that stage live.
Joining JK-47 is indie-pop crew Seaside; Byron underground DJ, Dan Musgrave, aka Casimir; The Hombres, a mix of well-matched musos with members moonlighting from other bands such as Flight Facilities and Grinspoon; as well as streetfunk, disco and electro boogie house, The Booty Affair; as well as Club Raiders DJs, DJ Cashew, and Richie Carter!
As well as all of your Stone & Wood favourites, there will also be Sunly Seltzers and new kid on the block, Little Dragon ginger beer to keep you hydrated throughout the night. But make sure you save room for the king of all beers, Stone & Wood's seasonal, limited release Stone Beer. And one of our favourite parts about the whole festival? A portion of your ticket price will go towards Stone & Wood's national not-for-profit inGrained Foundation, which supports grassroots environmental and social charities in the Byron Bay area.
General tickets are now on sale through Eventbrite and will set you back just $36 (plus booking fee) and includes a tasting of Stone & Wood's seasonal limited Stone Beer.
Visit stoneandwood.com.au to grab yours.
---
A Chance for Switzerland
The Drill Hall Theatre Company presents Joanna Murray-Smith's gripping psychological thriller: Switzerland, arguably Murray-Smith's greatest work to date.
The show stars Liz Chance (Blue Heelers, Water Rats, Tender Hooks) under the direction of multi award-winning actor Toni Scanlan (Stop Girl, Dreamland, Water Rats).
The play introduces young actor Charlie Burton (the son of local comedian Mandy Nolan), for whom performing is a passion, and Toni was impressed from the outset. 'The first time I heard Charlie read I thought – that boy has it going on. His instinct for such a complex psychological drama was beyond his years. Liz and I would not be doing this play without him.'
Switzerland at the Drill Hall
18 June–4 July. (NSW Dine & Discover able to be used until 27 June).
Tix on drillhalltheatre.org.au
---
Cinema
Dream Horse
Dream Horse tells the true story of Jan Vokes, (portrayed by Academy Award® nominee Toni Collette) a Welsh cleaner and bartender, who decides to breed and rear a racehorse. She persuades her neighbours and friends to contribute financially to the goal. The group's unlikely investment plan pays off as the horse rises through the ranks and puts them in a race for the national championship.
The film opens 9 June at Palace Cinema, Byron.
---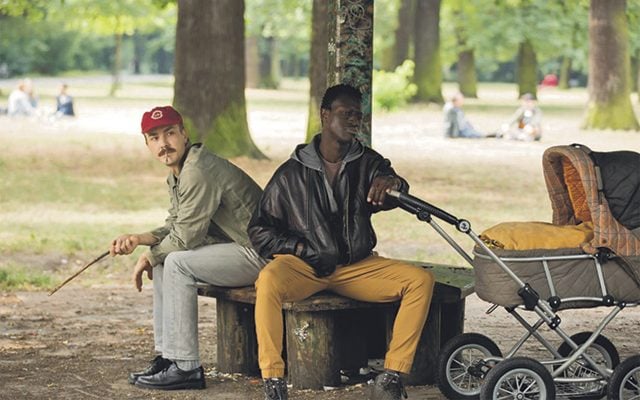 German films at the Palace
Presented by Palace Cinemas, the German Film Festival's full 2021 programme has been revealed, which boasts a spectacular selection of 30 films, the best and latest in German cinema, a number of which are screening for the first time outside Germany.
The festival, in collaboration with German Films, opens with the eagerly anticipated feature debut of actor Daniel Brühl (Good Bye Lenin!) who directs and stars in Next Door (Nebenan), fresh from its world premiere at Berlinale.
The multi award-winning Closing Night film, Berlin Alexanderplatz is a slick new adaptation of Alfred Döblin's influential 1929 novel of the same name and follows an undocumented immigrant from West Africa on a dark odyssey through Berlin.
Berlin Alexanderplatz was previously adapted by filmmaker Rainer Werner Fassbinder, and Fassbinder is the focus of this year's Festival spotlight with a glorious restoration of Lola  for its 40th anniversary. Lola follows a seductive cabaret singer in her outrageous quest to elevate herself in a world where everything and everyone is for sale.
These are just some of the filmic highlights at the German Film Festival – you can't travel to Germany by body… so take your mind!
Byron Bay: 4–20 June, Palace Byron Bay. For more info please visit www.palacecinemas.com.au/festivals/german-film-festival/