Local Greens candidate Mandy Nolan is looking to wrest the federal seat of Richmond from Labor to claim the balance of power in the next Federal government. To do it she needs a five per cent swing.
Affordable housing is a key part of The Greens platform and Ms Nolan spoke up on the issue at Sunday's launch of The Greens housing announcement saying that action on housing unaffordability is proving crucial in the region, where the median house price has grown faster than anywhere else in New South Wales.
'The cost of housing in Richmond is totally out of control. It's near on impossible for people to find an affordable place to live within their own community,' pointed out Ms Nolan.
'The big parties have ignored the issue – and it's causing too many people too much harm, just so other people can get ridiculously rich.'
The Greens have said that they propose to build one million new homes, built over 20 years, to clear public housing waiting lists, make housing more affordable, end homelessness.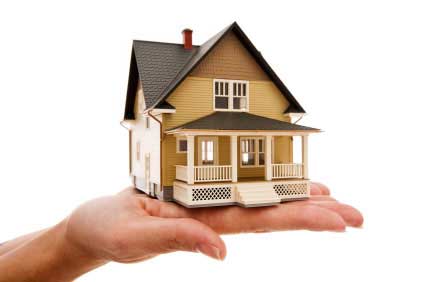 The proposed plan is to set up a 'Federal Housing Trust, which will:
Build 750,000 new public and community houses to slash public housing waiting lists and end homelessness;
Build 125,000 new shared ownership homes, which will allow first-home buyers to buy a home in suburbs they want to live in for $300,000.
Build 125,000 new public universal access rental homes to provide secure housing for more people and move towards universal housing.
The Federal Housing Trust will construct and manage all dwellings in partnership with states, territories and community housing providers.'
First owners would be able to purchase 75 per cent equity in a home for $300,000 said The Greens as part of their housing announcement.
'When people want to leave, they can sell back their share to the government's Federal Housing Trust at an appreciated rate linked to property price growth nationally,' they stated.
Adam Bandt MP, Leader of the Australian Greens said that 'With so many people locked out of the housing market, we urgently need the government to act and ensure everyone has somewhere secure to call home.'
'The housing market is broken and the government must step in. As well as slashing public housing waiting lists, the government should build good quality homes in good locations that people locked out of the market can afford to buy.
'In balance of power, the Greens will kick the Liberals out and push the next government to tax the billionaires so we can build homes everyone can afford.'
Greens Senator Mehreen Faruqi, Greens spokesperson for Housing said that 'In a property market rigged for speculators and wealthy investors, buying a home is well out of reach for most people. It's currently too expensive for many people to both pay rent and save for a deposit.
'People who have been locked out of a home due to skyrocketing prices and a housing system stacked against them will be able to own a high-quality sustainable house and make it their home at an affordable price.'
The Greens believe that the next election is looking close, and 'if the Greens win in Richmond, they could be in the balance of power and push the next government to make housing more affordable,' they said as part of their housing announcement.
'They can't ignore us in the balance of power,' said Ms Nolan.
'I want to go to Canberra and fight for our region's future. The thing is, if we win here, we can get into a position of real power with the next government.'