Byron Council's Draft Unauthorised Dwelling Policy received almost unanimous support from councillors when it was abruptly brought into existence around 18 months ago.
Last week, the same councillors voted to consign the document to the bottom drawer, and two of them offered conditional apologies to those who were affected.
But it would not be accurate to say that our elected representatives accepted responsibility for the failed policy.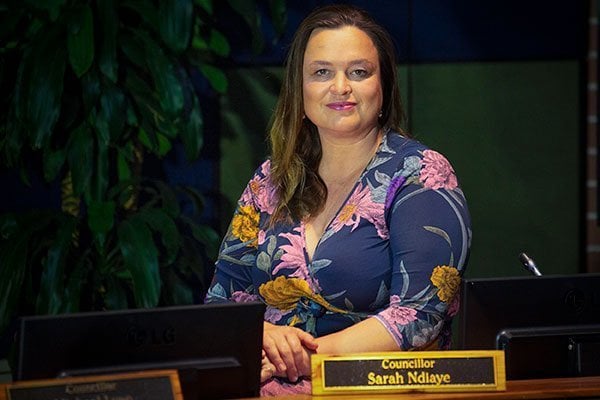 Council staff blamed
Instead, the blame for what happened was placed firmly at the feet of Council staff.
'I apologise that it was misinterpreted by staff,' said Councillor Sarah Ndiaye (Greens).
'That was never my intention.'
'It [the policy] came out of a genuine desire to address the ongoing stress that we were seeing in Council in relation to unauthorised dwellings.'
It was Cr Ndiaye who moved the motion to develop the Draft Policy by tacking it onto a development application for a property in Skinners Shoot.
With all councillors, except Cr Michael Lyon (then Greens, now Independent) having voted for the Draft Policy, staff fired off a salvo of letters to a group of Main Arm residents who they believed were living in unauthorised dwellings.
This was prior to any detailed investigation having been done into the individual dwellings involved, or any public consultation.
Councillors not told
Councillors say it was also done without their knowledge, and that they would not have agreed to the move had they been told.
'What got sent out… none of us were aware that that was going to be sent out… not to that area of the community,' Cr Ndiaye said.
The letters caused considerable stress, anxiety and anger among those on the receiving end.
Some feared that they would be kicked out of their homes and be unable to find a replacement, owing to the ongoing housing crisis.
A little of that angst was reflected in the responses to the public consultation process conducted by Council months after the letters were sent out, which were almost uniformly against the proposal.
Having received this community feedback, staff recommended to councillors at last week's meeting that the policy be converted to a 'guideline' document for internal use by staff for investigations initiated by complaints and owner-initiated actions.
This was unanimously supported by councillors, and thus the policy finally fell.
However, councillors stopped short of abandoning the policy completely, as requested by the former President of the Main Arm Resident's Association (MARA), and Greens Mayoral candidate, Duncan Dey.
Mr Dey said, 'If this is to be put into staff procedures… then Council should ask for a report from staff first.'
Mr Dey also asked councillors to 'please apologise to people.'
'It's not blaming yourselves for what happened, but it would be great to acknowledge that it did happen, so that people can rest assured that their Council represents them,' he said.
Cr Ndiaye acknowledged the 'stress and frustration' that the policy caused.
She then went on to defend it.
'There was that great concern at the time that we were liable,' she said.